2020 presidential election: Elizabeth Warren's $640 billion student debt proposal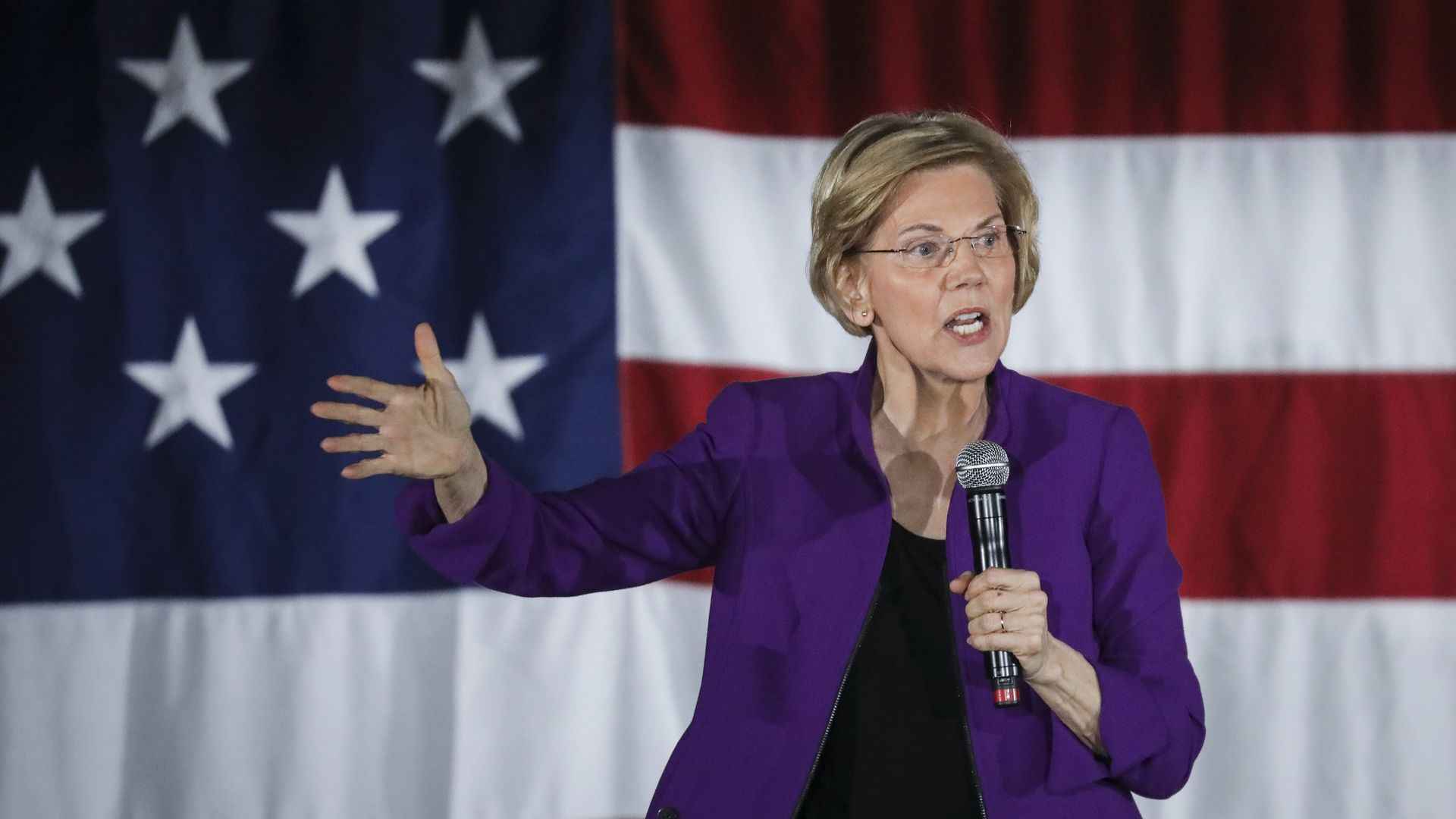 Sen. Elizabeth Warren's latest big 2020 idea: A $640 billion student loan debt cancellation, funded by a tax on the rich.
Why it matters: Student loan debt is becoming a top 2020 political issue, testing candidates on how to keep Americans' student loan debt from further increasing. Warren wants to finance the proposal, like many of her others, with her "ultra-millionaire tax," she wrote in a Medium post on Monday.
By the numbers: Warren's plan would eliminate all federal and private student loan debt for more than 75% of the 45 million Americans who currently hold loans. It also would include universal free public college.
Every person with a household income under $100,000 would be eligible for $50,000 in debt forgiveness — those above that threshold would lose $1 of debt forgiveness for every $3 more they earn.
Those whose household income is more than $250,000 do not qualify for any forgiveness.
The plan would also create a fund of at least $50 billion to aid historically black colleges and universities.
Go deeper: Debt-free college: Where the 2020 presidential candidates stand
Go deeper