Trump fires back at Romney after his scathing Mueller report comments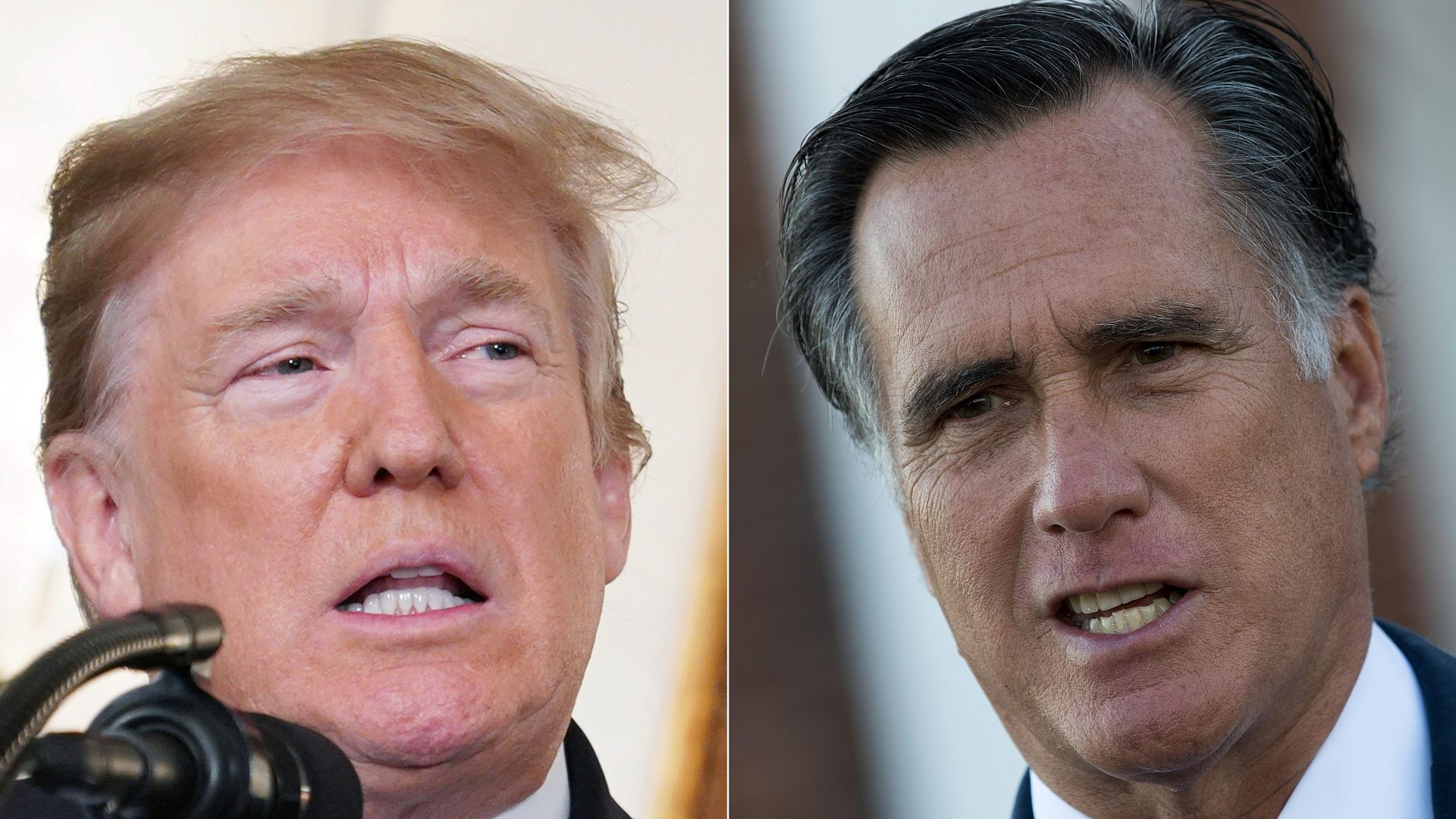 President Trump attacked Sen. Mitt Romney (R-Utah) Saturday for his 2012 presidential election loss after the senator he was "sickened" by Mueller report revelations on the commander in chief.
Details: A day after Romney's comments following the release of the redacted report, Trump uploaded an accompanying video contrasting his 2016 election victory over former Secretary of State Hillary Clinton with Romney's loss to President Obama to underscore his point.
The big picture: Following Attorney General William Barr releasing the report Thursday, Sen. Susan Collins (R-Maine) told Maine Public Radio "[I]t is an unflattering portrayal of the President." Sen. Rob Portman (R-Ohio) said "the report documents a number of actions taken by the president or his associates that were inappropriate." But no Republican was quite as critical as Romney.
The backdrop: It's not the first time Romney has criticized Trump. In January, he wrote an op-ed Tn the Washington Post criticizing Trump's character. When Trump was pursuing the presidency in 2016, Romney called him a "phony" and a "fake."
Go deeper