California's Newsom says he's a "positive alternative" to Trump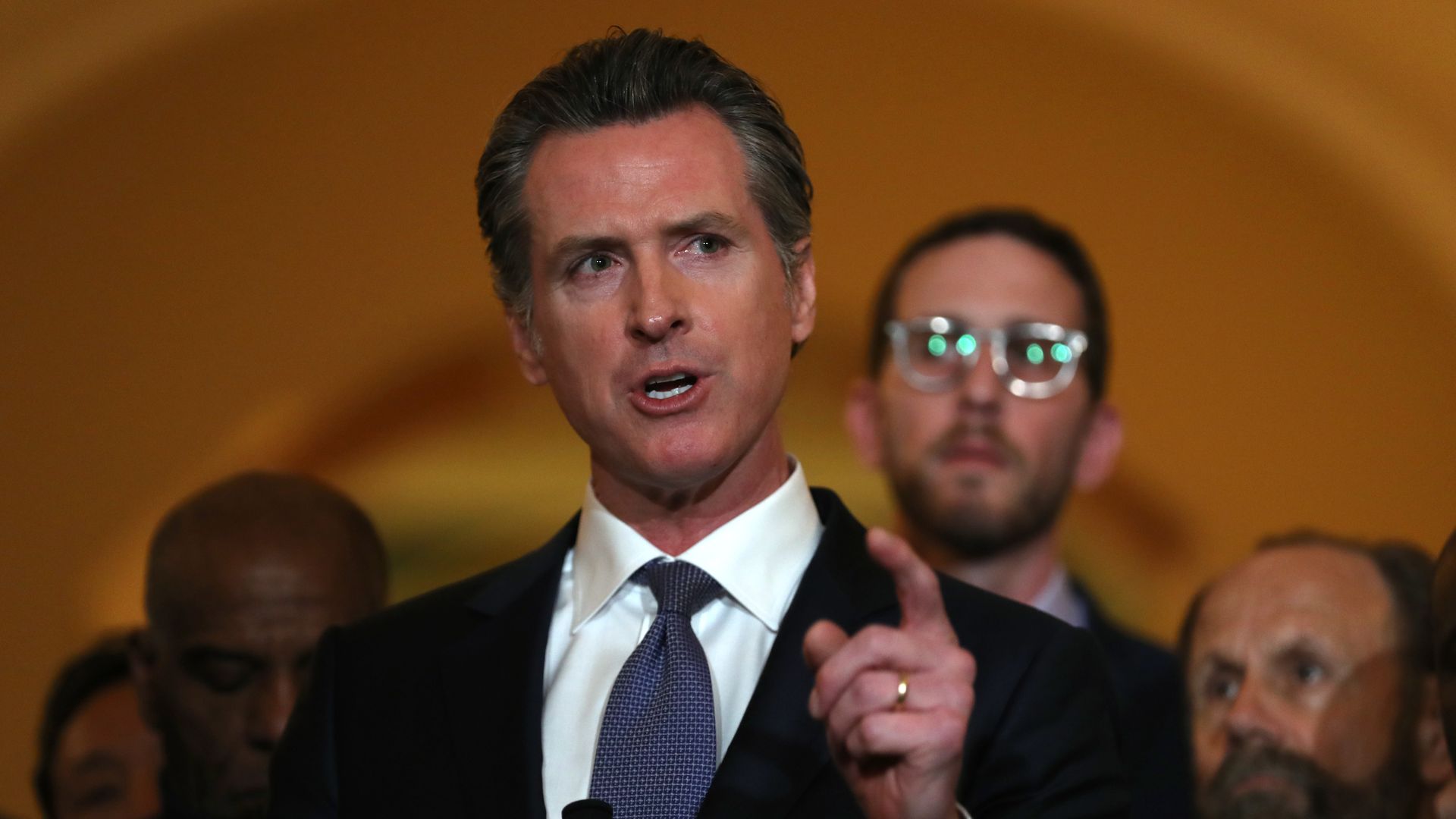 California Gov. Gavin Newsom (D) sees his role as "not just the center of the resistance" against President Trump but as a "positive alternative" to him, he told CNN's "The Van Jones Show" Saturday.
What he's saying: "If he attacks our diversity, if he attacks people, demeans them and dehumanizes people, I'm going to stand up for them," Newsom told host Van Jones, adding he'd do the same on efforts against clean air, clean water and the Affordable Care Act. "I do govern the most un-Trump state in America ..."
Why it matters: As California spearheads liberal states' fight against Trump in the lead-up to the 2020 elections, Newsom and the president have clashed on several issues.
Go deeper