A book critic's take on the Mueller report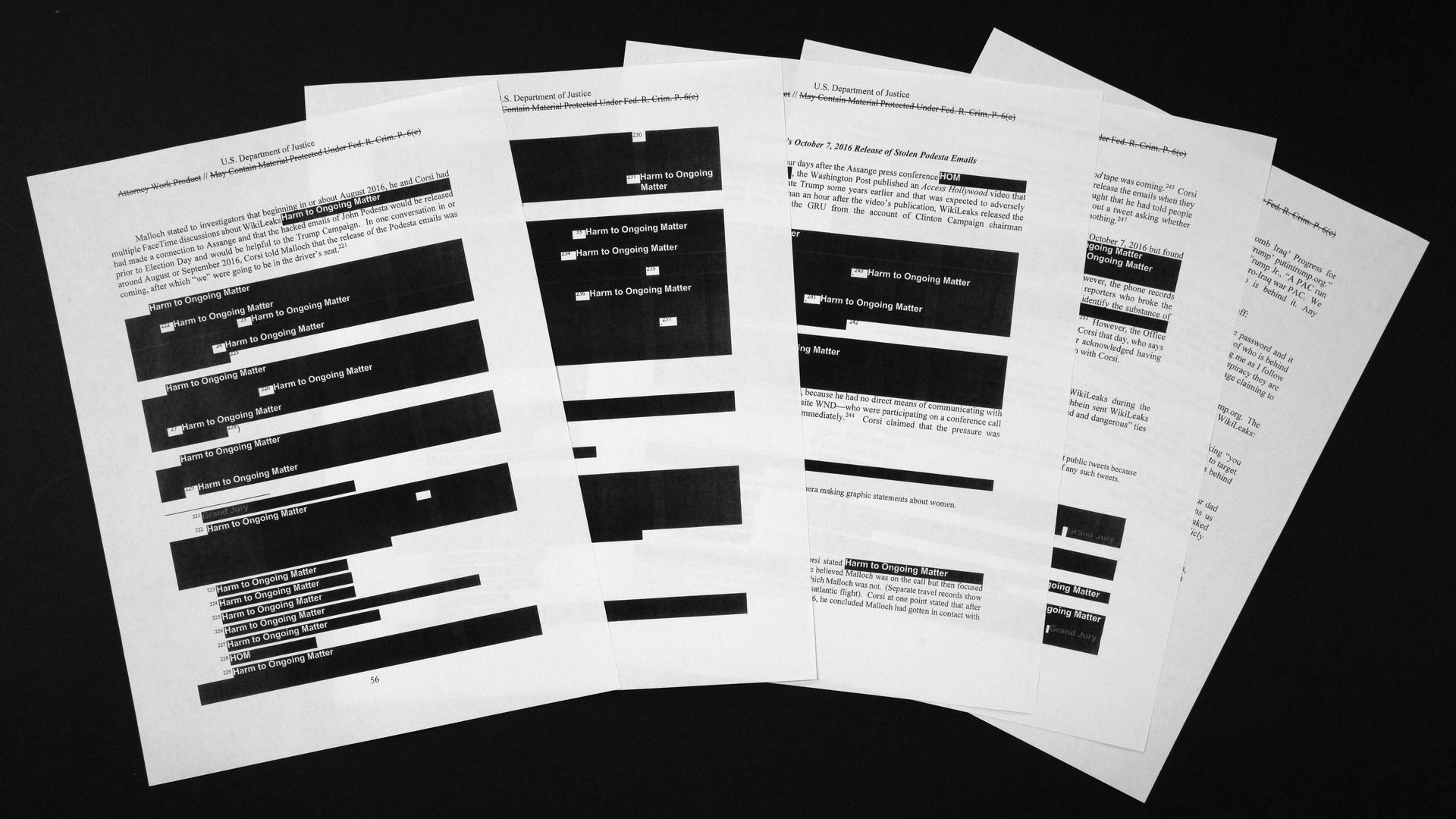 Washington Post book critic Carlos Lozada, who this week won the Pulitzer Prize for criticism, writes on the cover of tomorrow's Outlook section that Mueller's report is "the greatest nonfiction book about Trump."
"The Mueller report is that rare Washington tell-all that surpasses its pre-publication hype."
— Carlos Lozada
What Lozada is saying:
Sure, it is a little longer than necessary. Too many footnotes and distracting redactions. The writing is often flat, and the first half of the book drags ...
The story shifts abruptly between riveting insider tales and dense legalisms. Its protagonist doesn't really come alive until halfway through, once Volume I (on Russian interference) gives way to Volume II (on obstruction of justice). ...
The book reveals the president in all his impulsiveness, insecurity and growing disregard for rules and norms; White House aides alternating between deference to the man and defiance of his "crazy s---" requests; and a campaign team too inept to realize, or too reckless to care, when they might have been bending the law. ...
No need for a "Note on Use of Anonymous Sources" disclaimer. Mueller doesn't just have receipts — he seems to know what almost everyone wanted to buy.
Reality check: Trump and his team love to deride unfavorable stories as 'fake news,' but it's clear from Robert Mueller's report that the special counsel isn't buying it," per AP Media Writer David Bauder:
With a few exceptions, "Mueller's investigation repeatedly supports news reporting that was done on the Russia probe over the last two years."
Go deeper