An AI frenzy at universities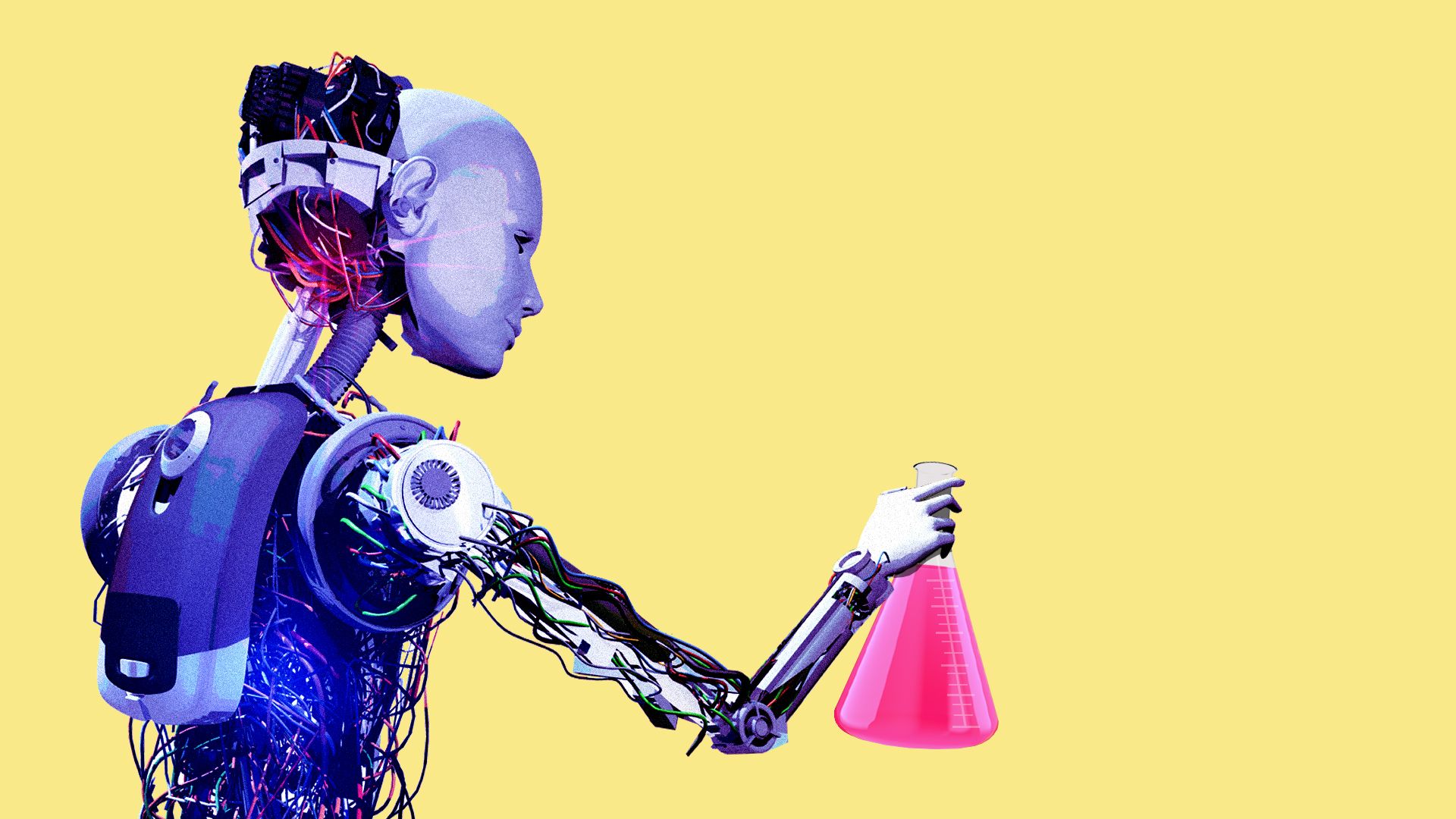 Amid a torrid geopolitical, commercial and scientific race around artificial intelligence, universities are adding professors, classes and entire new programs, but there is still a massive talent shortage, forcing companies to contemplate creative ways around it.
The big picture: The frenzy at American and Canadian universities reflects the changing technology cycle, in which AI is expected to become perhaps the defining factor in economic and geopolitical power in the decades ahead.
Students are pouring into computer science programs from coast to coast in the U.S. and Canada, university professors tell us. But the AI students among them still number at most in the low thousands in all at the moment, while companies say they are prepared to hire tens, if not hundreds, of thousands of AI experts.
Yoshua Bengio, an AI pioneer who teaches at the University of Montreal, said the school has had to cap a deep-learning course at 200 students, and that new faculty positions are being added to accommodate enormous demand.
The competition for top AI specialists among universities and between universities and industry "is ... fierce in all areas of AI: computer vision, robotics, natural language processing, machine learning," said Ed Lazowska, a professor at the University of Washington.
Carnegie Mellon University is among those diving most heavily into AI: In September, CMU will begin teaching what appears to be the first undergraduate AI program in the U.S., with 37 students aiming for a bachelor's degree.
After a B.S. in AI, a natural next step would be a graduate degree in something else, such as chemistry or business, said Tom Mitchell, interim dean of CMU's School of Computer Science. "But a lot of them won't get a chance because the market for them is so [hot] now." They will be hired away on graduation, he said.
Because of the shortage, salaries straight out of school are in the six figures, in some cases reportedly $300,000 a year and more for top graduates.
In addition, as we previously reported, CMU is inaugurating the country's first graduate program in "automated science," creating specialists in the automation of biology. The first class of 13 students arrives at the campus this summer.
What's happening: These are students who would typically be aiming at careers conducting experiments in a lab. But automation is headed toward the bench — robots are beginning to take over experiments.
The automated science degree is meant to allow young biologists to get ahead of that trend and learn how to work with, operate and maintain the robots that will conduct the experiments, said Chris Langmead, a professor who runs the program.
They are going to be the automators, rather than the automated.
Mitchell said companies are astonished by how few graduates are coming — and how long it will take before they get out of school. "The companies don't need someone with a four-year degree. They don't have four years to wait."
Among the contemplated solutions:
Hire one AI graduate, who can then teach many other company employees.
Put their employees through an intensive three-week course that familiarizes them with AI. They would thereby learn "the art, not the science, of applying the algorithm," Mitchell said.
At Stanford, one-quarter of a roughly 400-person AI class are employees of various companies.
What's next: CMU, AI4ALL and others are developing AI curricula for high schools.
Go deeper: Canadian AI summer school shows its global ambition
Go deeper