Publishers rush to sell already free Mueller report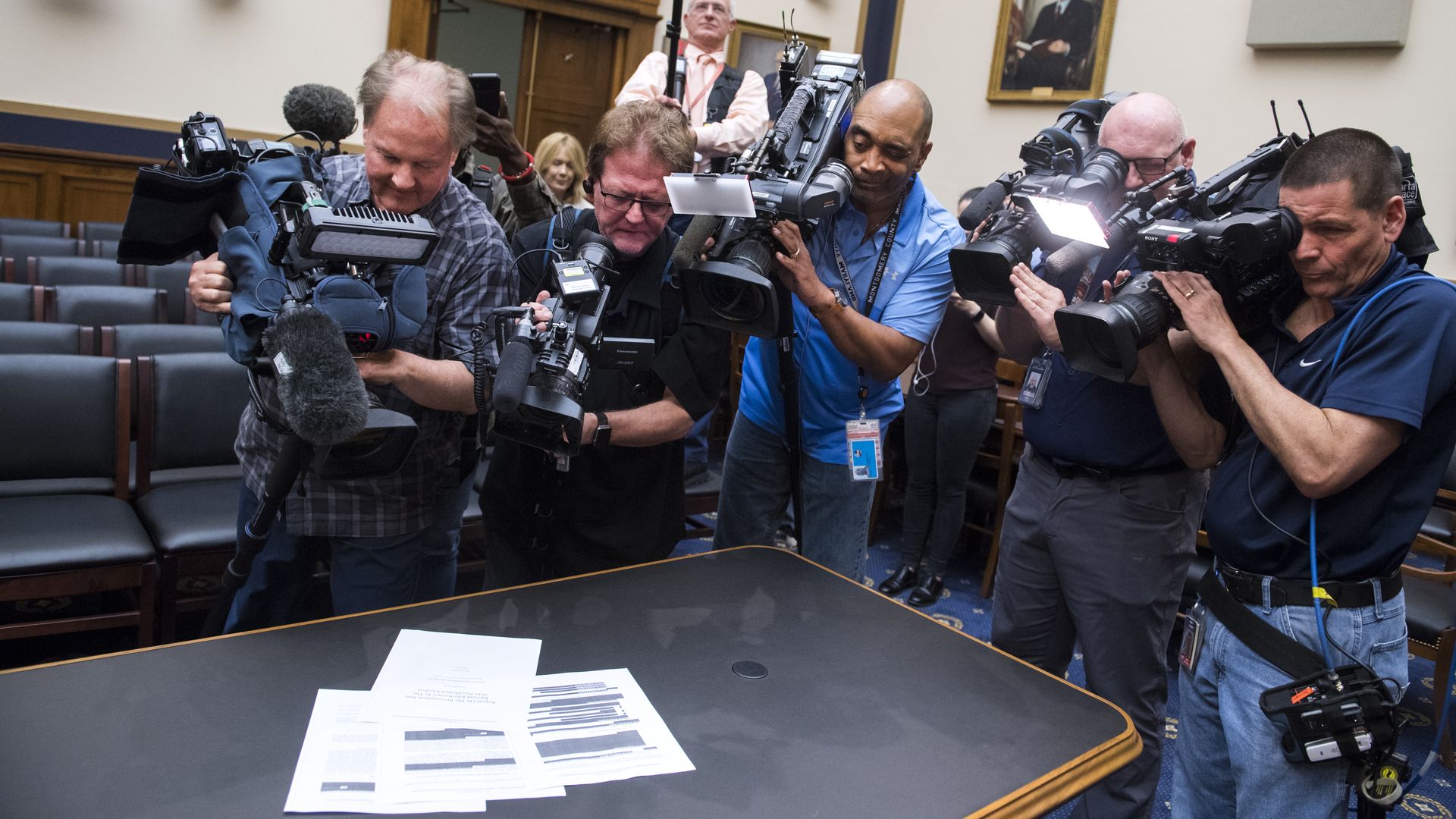 Two Mueller report books are in the top 15 on Amazon even though free PDFs are available online, AP reports.
The intrigue: Scribner, Melville House and Skyhorse Publishing are among those planning to have paperbacks out before the end of the month, with prices ranging from $15 for the Scribner book to $9.99 for the Melville House one.
The state of play: Skyhorse editorial director Mark Gompertz said celebrity attorney Alan Dershowitz, a Trump defender, was "the fastest reader and writer we have ever worked with," and was expected to finish an introduction by last night.
The Scribner book, expected to exceed 700 pages, is being prepared in conjunction with The Washington Post. A combination of Post reporters and professional narrators will work on an audio edition.
The long view: The Warren Commission report on the JFK assassination and the 9/11 Commission Report became best sellers.
The 9/11 report was nominated for a National Book Award.
Go deeper: Disobedient staff were Trump's obstruction salvation
Go deeper