Mueller report: What witnesses expect ahead of its release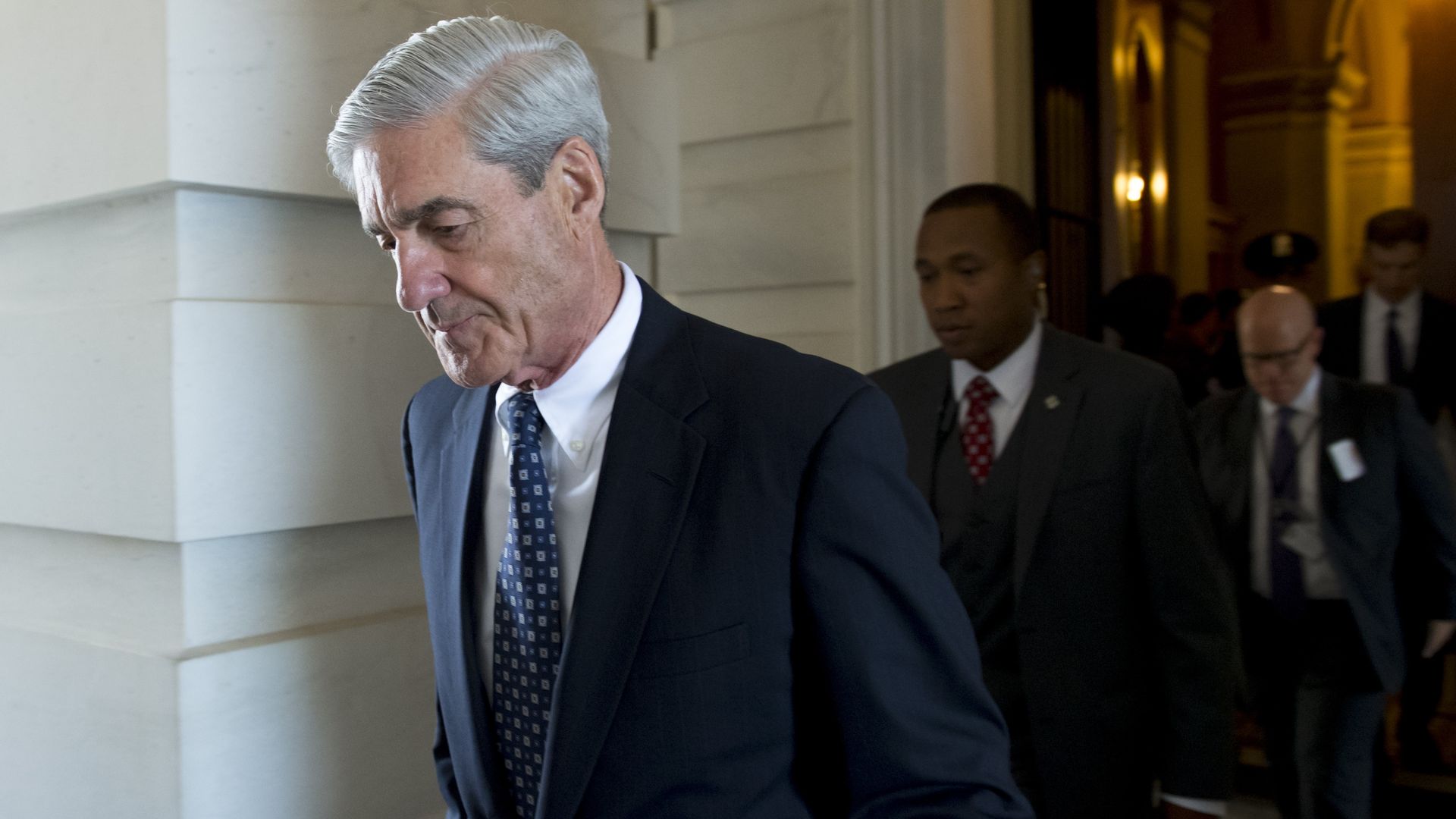 Mueller witnesses and their lawyers say that they expect the special counsel's report to include a mass of detailed scenes in which President Trump lashed out about Mueller, Jeff Sessions, Rod Rosenstein and the FBI.
The big picture: They believe that if Mueller's report presents the material in the same relentlessly detailed way as his prosecutors asked the questions, the accumulation could lead a casual observer to think that the president tried to obstruct justice.
These sources expect Don McGahn, the former White House counsel, to star in many of the crucial conversations that the Mueller team considered part of their exploration of whether Trump sought to obstruct justice. 
The bottom line: These sources don't know whether the scenes the Mueller team quizzed them about were included in the report. And, of course, they don't know what Attorney General Bill Barr redacted ahead of today's release.
And since Mueller punted on whether Trump obstructed justice, these sources don't expect a revelation that could threaten Trump's presidency.
Jay Sekulow, a lawyer for Trump, said: "We're going to respond as quickly as we can to you all during the day, probably multiple times. ... We'll try to get something up very quick."
I asked Sekulow whether there could be a surprise. "This is a situation where we know what the conclusion is," the lawyer replied.
"The aircraft landed safely, there was no damage to the equipment or injury to the passengers, and now two weeks later the NTSB issues a video of the landing."
"I'm not concerned," Sekulow added. "The inquiry is concluded."
Another lawyer involved in the Mueller probe said of the 9:30 a.m. Barr press conference that's scheduled to precede the release of the 400-page report:
"Gives him a chance to spin the process ... and gives him the opportunity to demonstrate the diligence that went into the redactions, and the law."
The greatest potential for surprise is "in the obstruction realm," this lawyer said, because "the collusion stuff is very definitive."
Go deeper:
Go deeper