Mueller referred 14 criminal cases for outside prosecution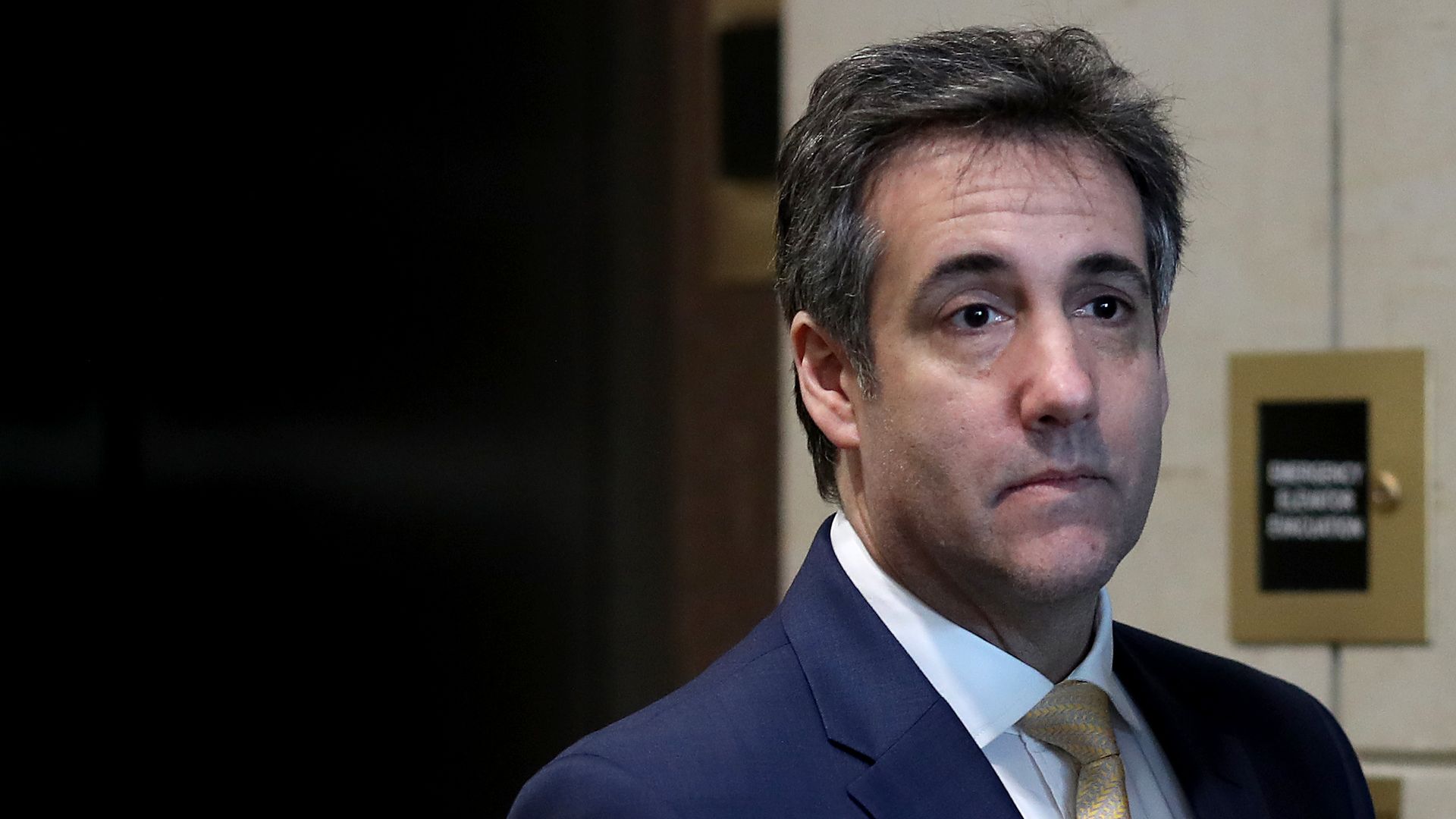 Special counsel Robert Mueller wrote in his report that over the course of his investigation, his team "periodically identified evidence of potential criminal activity that was outside the scope of the special counsel's jurisdiction established by the Acting Attorney General."
The big picture: Out of the 14 cases that were referred to "other components of the Department of Justice and the FBI," 12 are redacted. The 2 that aren't redacted relate to Michael Cohen's conviction for wire fraud and campaign finance violations, and former Obama White House counsel Gregory Craig's indictment for making false statements during a Foreign Agents Registration Act investigation.
Transfers
1. United States v. Bijian Rafiekian and Kamil Ekim Alptekin
Jurisdiction: Eastern District of Virginia
Status: Awaiting trial
2. United States v. Michael Flynn
Jurisdiction: District of Columbia
Status: Awaiting sentencing
3. United States v. Richard Gates
Jurisdiction: District of Columbia
Status: Awaiting sentencing
4. United States v. Internet Research Agency (Russian troll farm)
Jurisdiction: District of Columbia, National Security Division
Status: Post-indictment, pre-arrest & pre-trial
5. United States v. Konstantin Kilimnik
Jurisdiction: District of Columbia
Status: Post-indictment, pre-arrest
6. United States v. Paul Manafort
Jurisdiction: D.C. and Eastern District of Virginia
Status: Post-conviction
7. United States v. Viktor Netyksho (Russian hacking operation)
Jurisdiction: Western District of Pennsylvania, National Security Division
Status: Post-indictment, pre-arrest
8. United States v. William Patten
Jurisdiction: District of Columbia
Status: Post-sentencing
9. [REDACTED]
10. United States v. Roger Stone
Jurisdiction: District of Columbia
Status: Awaiting trial
11. [REDACTED]
Referrals
1. [REDACTED]
2. Michael Cohen
Jurisdiction: Southern District of New York
Status: Post-sentencing
3. [REDACTED]
4. [REDACTED]
5. Gregory Craig, [REDACTED] and Skadden Arps law firm
Jurisdiction: Various
Status: Post-indictment for Craig
6. [REDACTED]
7. [REDACTED]
8. [REDACTED]
9. [REDACTED]
10. [REDACTED]
11. [REDACTED]
12. [REDACTED]
13. [REDACTED]
14. [REDACTED]
Completed prosecutions
1. United States v. George Papadopoulos
Post-conviction, completed prison term
2. United States v. Alexander van der Zwaan
Post-conviction, completed prison term
3. United States v. Richard Pinedo
Post-conviction, currently in halfway house
Go deeper