Trump aide Miller asked to testify on immigration plans before Congress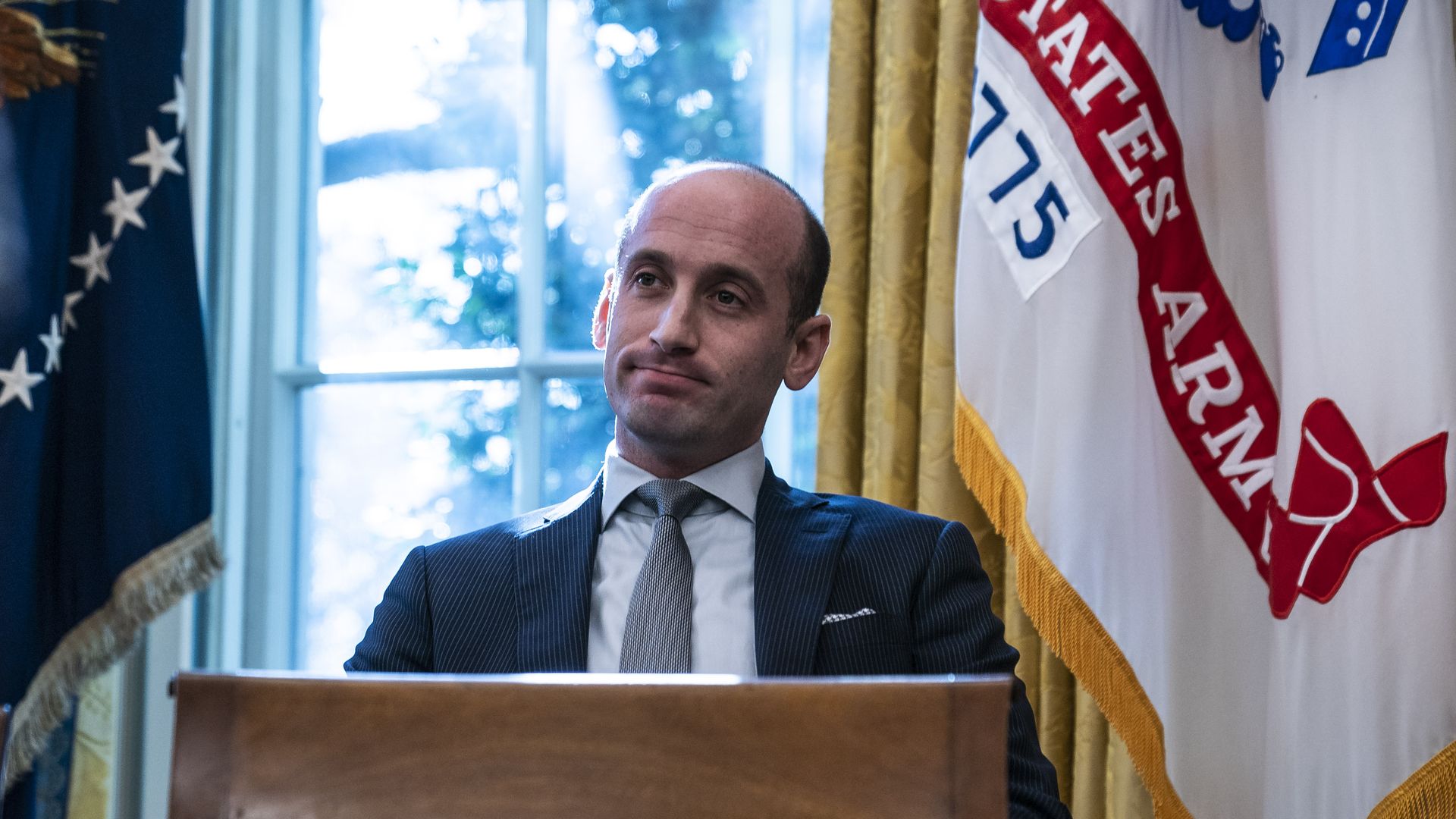 House Oversight chairman Elijah Cummings sent a letter Wednesday inviting White House senior policy adviser Stephen Miller to appear before the committee to testify on the Trump administration's immigration policies.
"I am inviting you to testify before the committee because it appears that you are one of the primary moving forces behind some of the most significant — and in my view, troubling — immigration policies coming out of the Trump White House."
The backdrop: Miller has a reputation for being behind hardline immigration policies. It prompted Rep. Ilhan Omar (D-Minn.) to label him a "white nationalist," drawing criticism from President Trump.
Details: In his letter to Miller, Cummings stressed he was inviting him to appear voluntarily before the committee on May 1, giving the senior policy adviser until April 24 to respond.
"I am offering you an opportunity to make your case ... about why you — and presumably President Trump — believe it is good policy for the Trump Administration to take the actions it has, including intentionally separating immigrant children from their parents at the border to deter them from coming to the United States, transferring asylum seekers to sanctuary cities as a form of illegal retribution against your political adversaries, and firing top Administration officials who refuse orders to violate the law."
Go deeper