Former Virginia Gov. Terry McAuliffe rules out 2020 presidential bid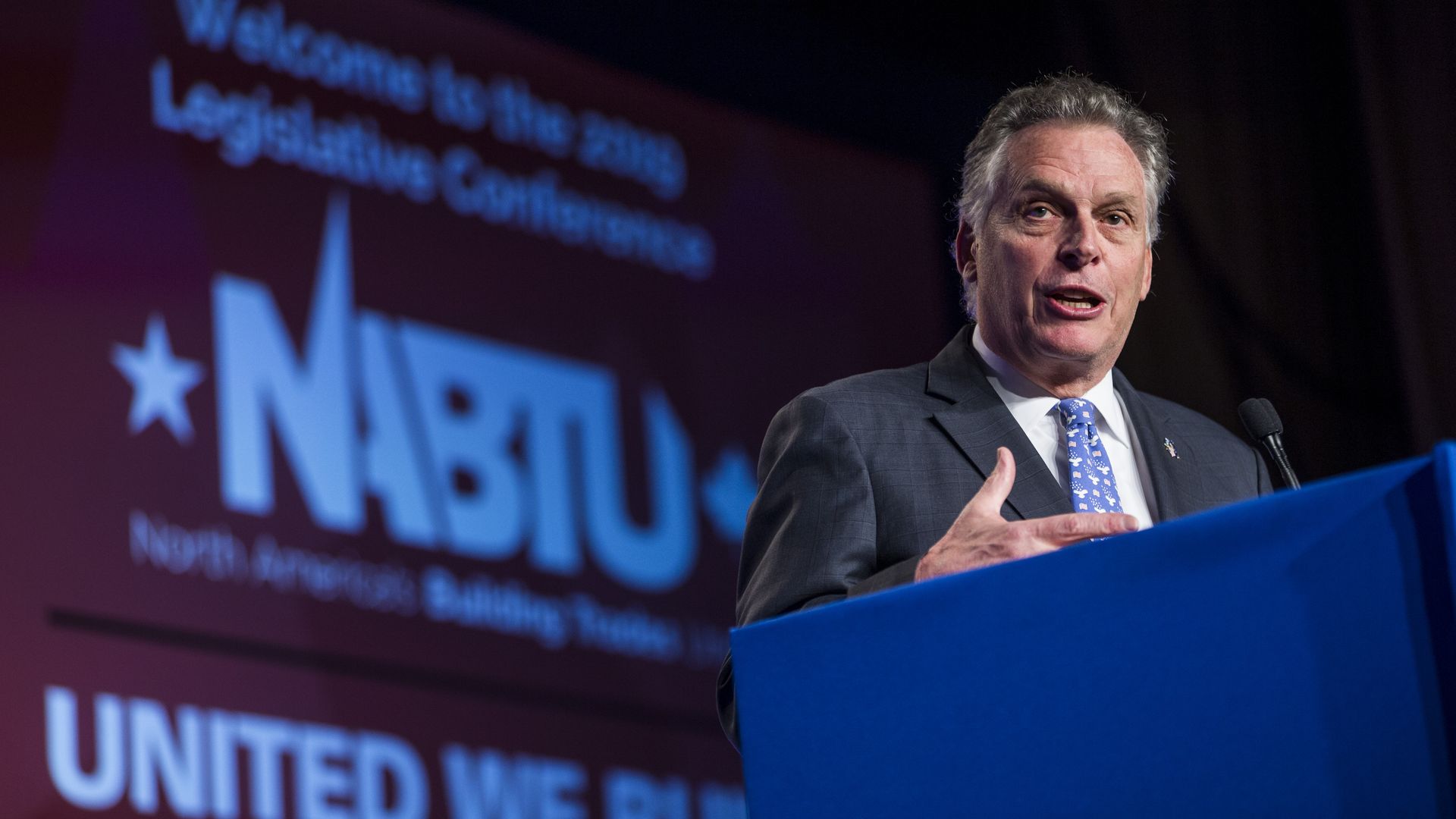 Former Virginia Gov. Terry McAuliffe, who has been mulling a presidential run for months, told CNN's Chris Cuomo in an interview late Wednesday that he will not be seeking the Democratic nomination in 2020.
Why it matters: McAuliffe said he's laser-focused to help Virginia Democrats flip the narrowly divided GOP-controlled General Assembly, where Republicans hold a 2-seat margin in both chambers, in this year's legislative contests. Virginia Democrats are trying to recover from a political turmoil after 2 of their top state leaders admitted earlier this year to wearing blackface in the past and another accused of sexual assault.
"Since February we've had a lot of problems there. We have the opportunity to pick up our House and Senate. To pick up both chambers with the governorship, [would] be the first time in 26 years. As governor, you know I had a record number of vetoes. There are bills I pushed through that just couldn't get through."
— McAuliffe told Cuomo
McAuliffe's move mirrors that of former U.S. attorney general Eric Holder, in which he decided in March not to join the crowded field of Democrats, saying he would instead work to chip away at Republicans' sweeping control of the redistricting process before the 2020 census count.
"The folks we elect this year, they will be around in 2021 when they review all the [voting] maps. In fairness, this election will determine the next 10 years in Virginia. That's why I'm staying home and doing what I need to do to help Virginians."
— McAuliffe said
The backdrop: Reports indicated that McAuliffe, a prolific political fundraiser, had been waiting to see whether former Vice President Joe Biden would join the increasingly large and diverse Democratic field as both would run on the same centrist, establishment brand.
He originally said he would make his decision by March 31. Leading up to that date, the former governor toured early-primary states.
Go deeper: 2020 presidential election: Track which candidates are running
Go deeper