Big Tech's shifting lobbying army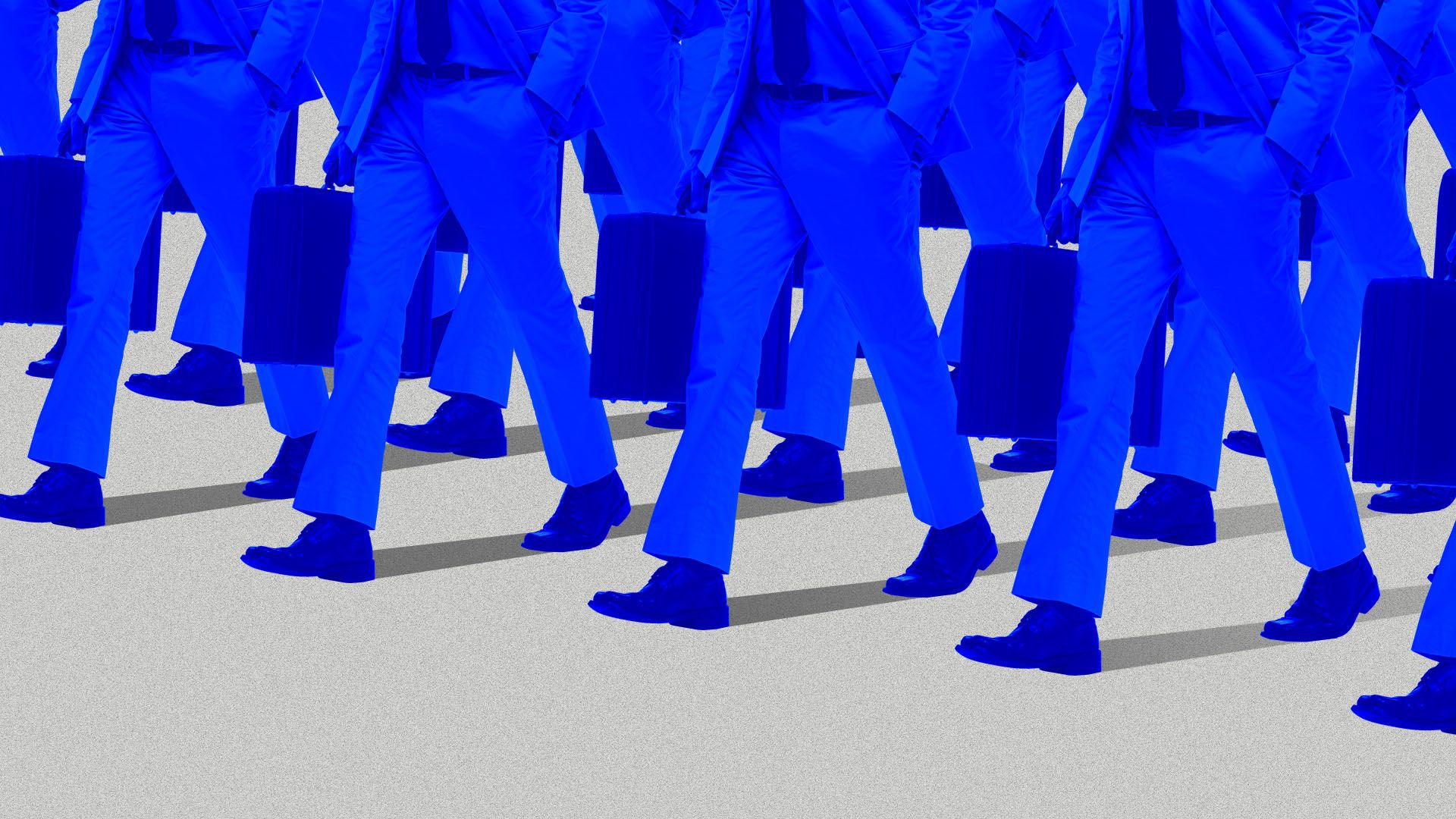 The fast-evolving internet ecosystem is changing how tech companies form alliances to lobby policy-makers in Washington.
The bigger picture: Lines are blurring or becoming more stark among different tech, media and telecom companies. Telecom companies are producing content, while platform companies are exploring new services like internet connections. That means sectors are no longer staying in their lanes, and regulatory scrutiny is shifting.
Comcast and AT&T, both telecom powers, are now the owners of members of the Motion Picture Association of America.
Netflix recently left the Internet Association and joined the powerful MPAA — showing that it see itself more as a media company than a tech company these days.
The MPAA admitted Netflix, the first streaming-first studio to join the group, after it left the Internet Association as its own membership shrinks thanks to the proposed Disney-Fox merger.
Salesforce has also left the Internet Association, reflecting the way large enterprise companies have looked to differentiate themselves from online ad powerhouses Google and Facebook. So did Pandora after it was bought by Sirius XM.
As the game keeps shifting, here's a handy primer to keep the players straight:
Web giants and the upstarts:
The Internet Association: Represents some of the biggest web platforms — like Facebook, Google and Amazon — as well as startups like Handy and Thumbtack.
Computer & Communications Industry Association: Lobbies on behalf of many of the same companies, and defends tech giants against charges that they act monopolistically. (Google, Facebook and Amazon are all members.)
INCOMPAS: Traditionally has represented "competitor" companies, now including companies like Netflix and Google as well as smaller telecom firms.
Engine: A group that lobbies on behalf of startups.
Big tent tech:
The Information Technology Industry Council: Includes both internet companies and broader tech players including automaker Toyota, paying particular attention to fighting protectionist trade policies in recent years.
Consumer Technology Association: Has a broad membership, including both hardware and software makers, and hosts the sprawling Consumer Electronics Show every year.
BSA-The Software Alliance: Lobbies for enterprise software companies like IBM, Salesforce, Adobe and Siemens.
The telcos:
USTelecom: The trade group that advocates for big telecom companies like AT&T and CenturyLink on issues like net neutrality, where the industry successfully pushed for deregulation.
NCTA: Represents the cable industry.
CTIA: Lobbies on behalf of the wireless industry on issues like spectrum access and 5G deployment.
Media:
The Motion Picture Association of America: Represents the big Hollywood studios including its newest member, Netflix, as one of the most storied lobbying groups in Washington.
Digital Content Next: Represents publishers and is a consistent antagonist of Facebook and Google.
Be smart: Technology has seeped into every industry, so more players are being drawn into tech debates. The rush to regulate data privacy has roped in companies from healthcare to retail.
Yes, but: More factions and alliances make it even harder to drive any sort of consensus on complicated policy issues.
Go deeper