Facebook reports show Zuckerberg in charge, knuckles bared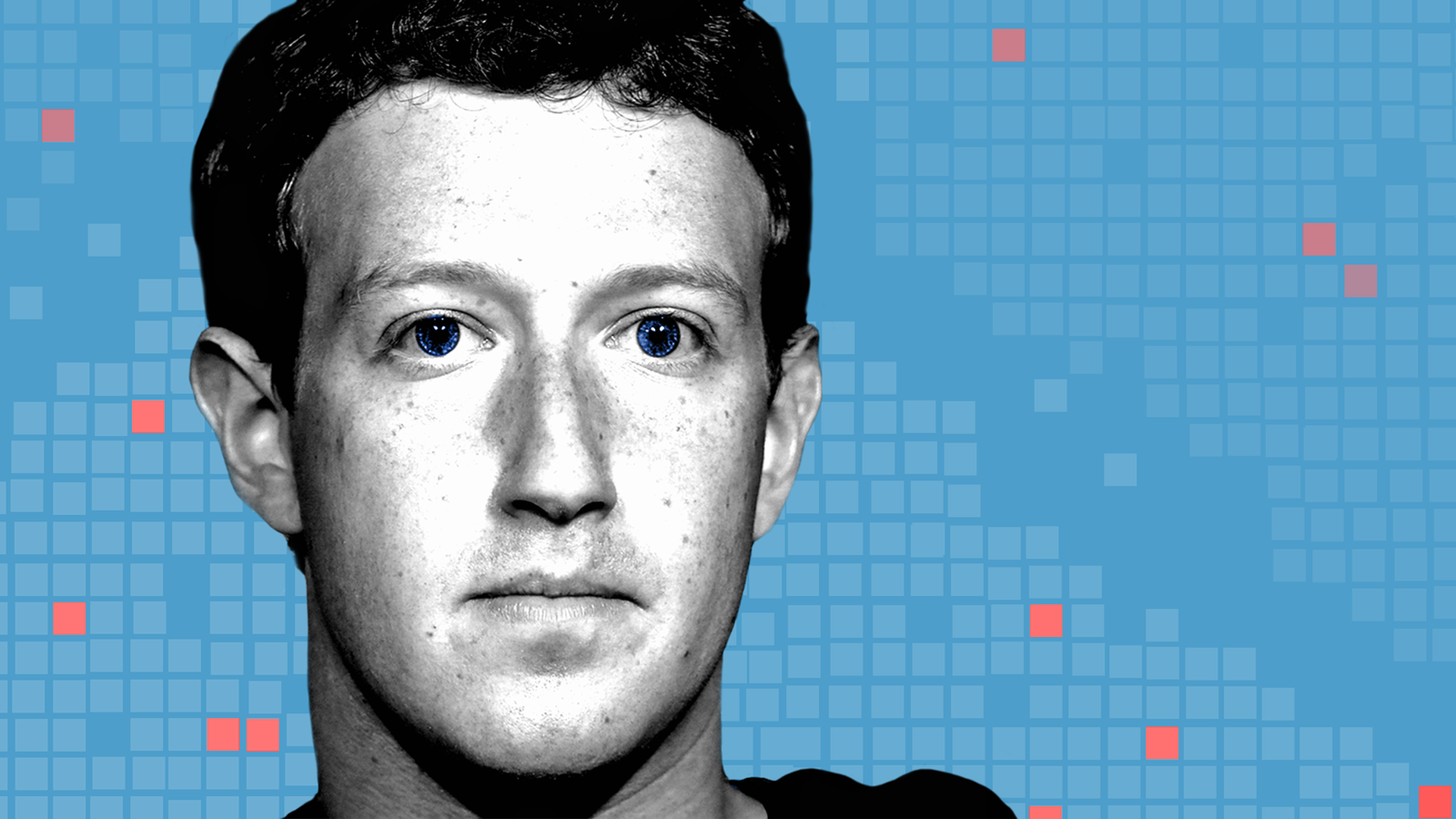 New in-depth reports on Facebook portray CEO Mark Zuckerberg as a tough negotiator and shrewd wielder of corporate power — miles from the geeky whiz kid image that kicked off his public life.
Why it matters: Zuckerberg's control of Facebook's voting stock means he controls its destiny, and Facebook controls much of the information diet of the world today.
Driving the news: NBC's Olivia Solon and Cyrus Farivar reviewed 4,000 pages of documents — including emails, webchats, presentations and meeting summaries, mostly from 2011 through 2015 — leaked from the proceedings of a U.K. lawsuit brought by the maker of a now-defunct app against Facebook.
The NBC story concludes that Zuckerberg personally oversaw plans years ago to use consumer data as leverage to disadvantage competitors, and that he worked with Facebook's communications team to help spin the narrative that changes to its policies were attributable to privacy concerns.
NBC reports that the documents show evidence Zuckerberg was less concerned about the privacy implications of the handling of users' data than about the financial implications.
The report finds examples in which Zuckerberg, along with other high-level Facebook executives, discussed rewarding companies they liked by giving them access to users' data.
It also reaffirms previous reports that under Zuckerberg's guidance, Facebook denied some rival companies' access to user data.
Facebook told NBC the documents were "cherrypicked" by its legal adversary.
Between the lines: Zuckerberg has insisted that Facebook has never sold user data to advertisers or other companies, and that seems to continue to be literally true.
What these documents suggest is that the company's leader has long viewed users' personal data as a business asset — and that, at one point, he seriously considered putting a price tag on other companies' access to such information.
That point will be of great interest to the antitrust regulators circling Facebook, both at home in the U.S. and in the EU.
Meanwhile: A Wired account of Facebook's crisis-plagued last year sheds new light on the company's seeming paralysis in the aftermath of the Cambridge Analytica revelations a year ago, when it took Facebook leaders five days before responding to the controversy.
Reasons for the silence included: Facebook didn't know all the facts, didn't understand how angry its critics and the public were, and believed that the data Cambridge Analytica accessed wasn't very valuable.
But also, Nicholas Thompson and Fred Vogelstein write: "Executives didn't want a repeat of Zuckerberg's ignominious performance after the 2016 election when, mostly off the cuff, he had proclaimed it 'a pretty crazy idea' to think fake news had affected the result."
Since then, Zuckerberg has been on a roll.
His belated response to the Cambridge Analytica story was gaffe-free.
His answers a month later to fuzzy-minded questioning from Congress gave critics no further ammunition.
Today he's on a PR offensive that includes hosting a series of conversations on the future of technology and society.
In response to the endless run of privacy controversies, he announced a broad plan to reorganize all of Facebook around encrypted group messaging, moving it from a global town square to a provider of semi-private spaces.
The big picture: Despite Facebook's endless trials, Zuckerberg has never been more in charge.
The founders of Instagram and WhatsApp, the giant messaging apps Facebook acquired, have all departed, giving him room to integrate those services more tightly with Facebook.
His longtime right-hand product leader, Chris Cox, also recently resigned, apparently because of differences over Zuckerberg's new "pivot to privacy."
The bottom line: Zuckerberg's power won't be reined in by either his board or his shareholders.
Shareholders submitted initiatives for a proxy vote Tuesday ahead of Facebook's investor meeting on May 30.
Several of the proposals for governance changes were less than flattering of Zuckerberg's tenure as CEO, and some called for efforts to limit his power on the board.
As long as Zuckerberg controls the votes, that won't happen.
Go deeper