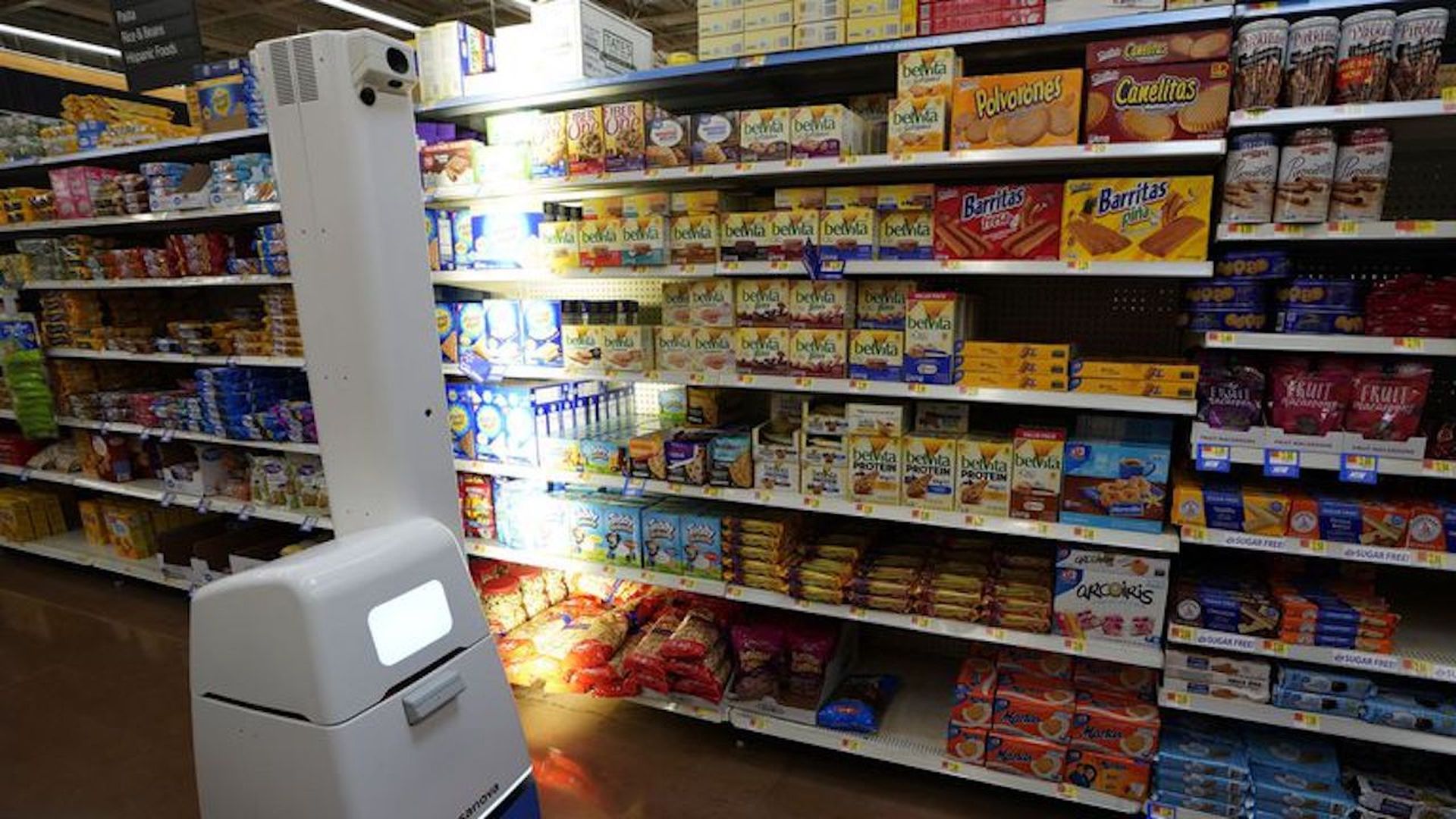 Walmart has offered a glimpse at how it plans to move its stores into the future, announcing the addition of 3,900 aisle-mopping and shelf-scanning robots to its floors.
Reality check: Though 3,900 robots is a massive deployment, the impact to jobs will be significantly diluted as those bots are spread across 4,700 stores, says Darrell West of the Brookings Institution.
Among the bots joining Walmart's workforce: 1,500 autonomous janitors, 300 shelf-scanners, 1,200 truck unloaders and 900 pickup towers that put items ordered online into a vending machine for customers to retrieve.
The big question: Walmart says the workers whose jobs these bots will replace will move to "more fulfilling" customer service work. But can the company really absorb the impact of automation?
A common refrain among companies that add scores of bots alongside human workers is that they will free up humans from menial tasks to do more interesting work.
Experts worry that only a portion of humans will actually be "freed up," and the rest face layoffs.
What's happening at Walmart:
In many cases, such as with the truck-unloading bot, the machines are doing jobs that Walmart has long had difficulty filling anyway, says spokesperson Ragan Dickens.
Walmart says it also has added 40,000 new online grocery picker jobs — people who assemble shopping bags for online customers — in the last two years.
But, but, but: As robots' capabilities expand, they could come for those and other jobs Walmart says it is setting aside for humans, says Brookings' West. "Automation could threaten jobs because robots likely will perform many routine tasks. The company already has introduced self checkout and is experimenting with automated checkouts."
Go deeper