North Korea nuclear site: Monitor detects activity in satellite images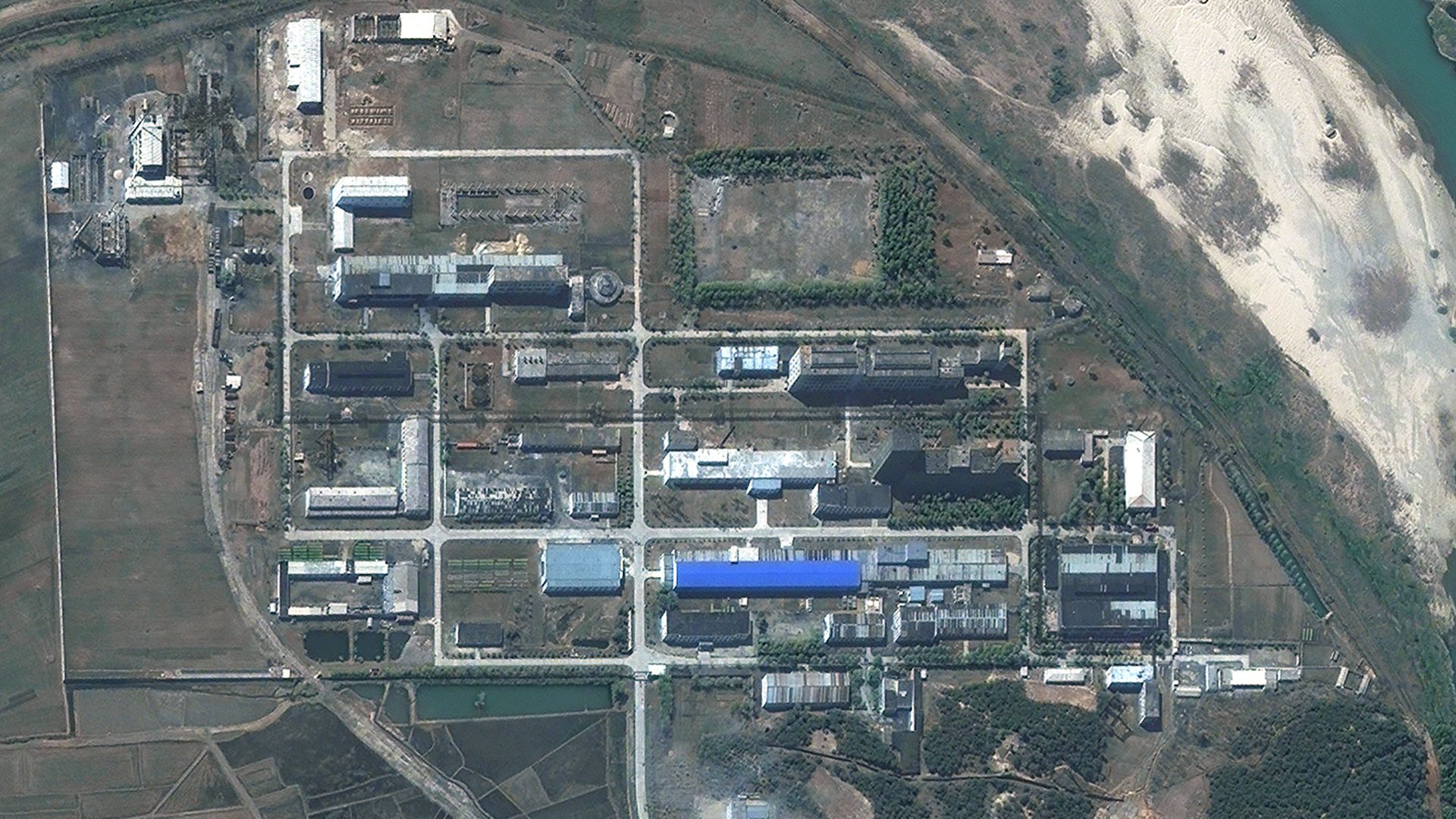 Satellite images of North Korea's main nuclear site show railcar activity that could be associated with the reprocessing of radioactive material into bomb fuel, the Center for Strategic and International Studies said Tuesday.
"In the past these specialized railcars appear to have been associated with the movement of radioactive material or reprocessing campaigns. The current activity, along with their configurations, does not rule out their possible involvement in such activity, either before or after a reprocessing campaign."
Why it matters: The activity signs at Yongbyon nuclear site on April 12 come at a delicate time in negotiations between the U.S. and North Korea. President Trump's February summit with North Korean leader Kim Jong-un ended abruptly over a disagreement about the nuclear facility and sanctions.
Between the lines: Secretary of State Mike Pompeo hasn't ruled out a third summit taking place between Trump and Kim. Pompeo said Monday there are "lots of conversations taking place" and Trump is "determined to move forward diplomatically." He said Kim had repeatedly pledged a commitment to denuclearize.
"We collectively need to see that outcome move forward. And we're working – our teams are working with the North Koreans to plot a – to chart a path forward so that we can get there. He said he wanted it done by the end of the year. I'd love to see that done sooner."
Go deeper