NASA astronaut to set record for longest spaceflight by a woman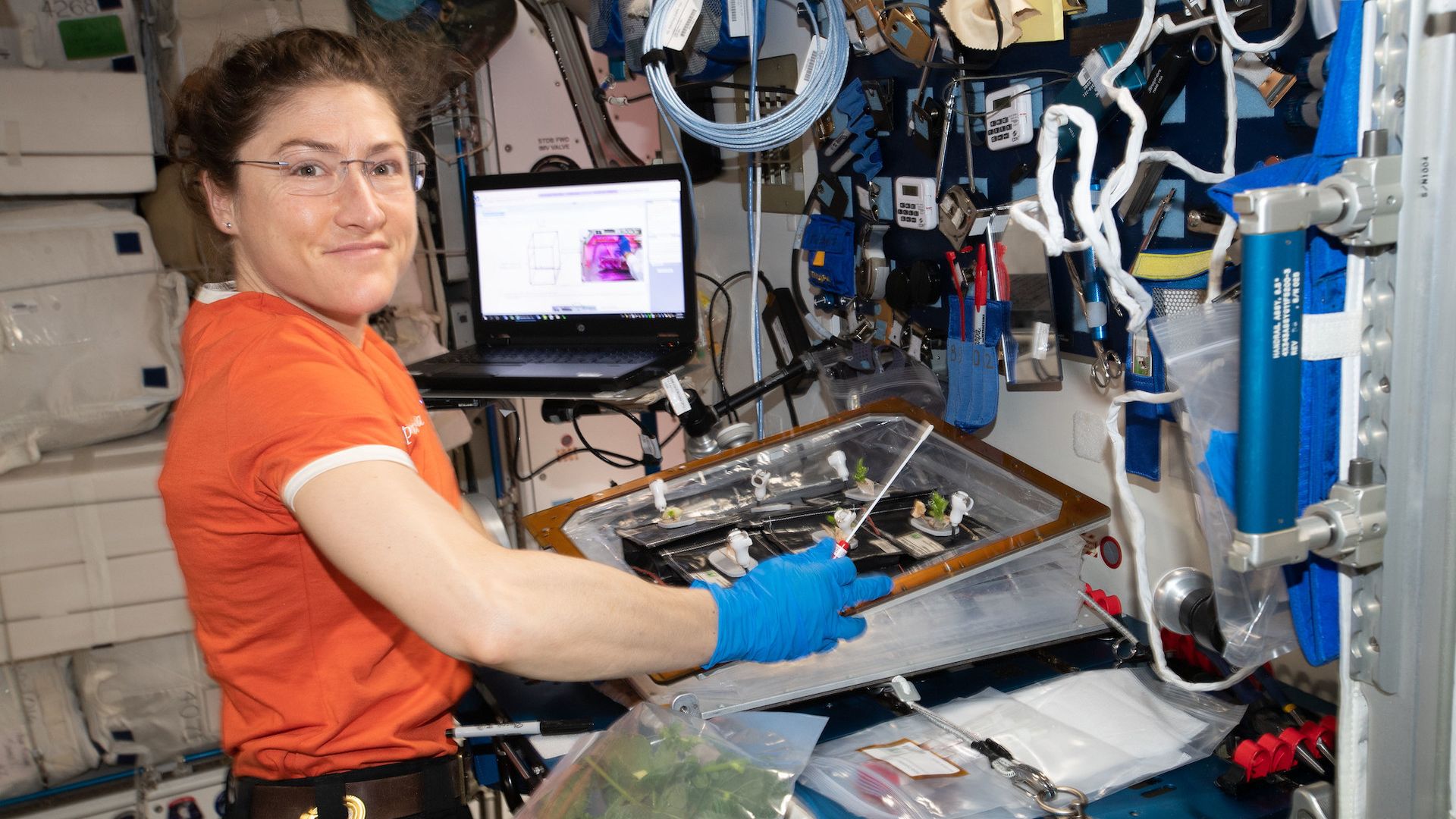 Astronaut Christina Koch will spend nearly a year on the International Space Station, NASA announced Wednesday.
When Koch comes back to Earth in February 2020, she will hold the record for the longest spaceflight ever by a woman at 328 days. Koch arrived onboard the Space Station on March 14.
Why it matters: NASA has been mounting these year-long missions to help gear up the space agency for future human missions to Mars. By learning more about how the human body reacts to long-duration spaceflight, NASA may be able to devise ways to mitigate the risks posed by months-long trips to deep space destinations.
"Astronauts demonstrate amazing resilience and adaptability in response to long duration spaceflight exposure," Jennifer Fogarty, chief scientist of NASA's human research program, said in a statement.
NASA's recently published "twins study" showed that astronaut Scott Kelly's body and even cognition changed during his 340 days in space, but those changes aren't necessarily limiting factors for long-duration spaceflight in the future.
Details: Koch will surpass NASA astronaut Peggy Whitson's record of 288 days for the longest single spaceflight by a woman and come just shy of Kelly's "year in space."
Koch's stay in space was recently in the spotlight due to NASA's cancelation of the first all female spacewalk with Koch and her fellow crewmember Anne McClain, due to a lack of ready-to-use spacesuits in their sizes.
NASA's Andrew Morgan is also expected to have an extended stay on the space station when he launches in July. Morgan's flight should last about 255 days.
Go deeper:
Go deeper