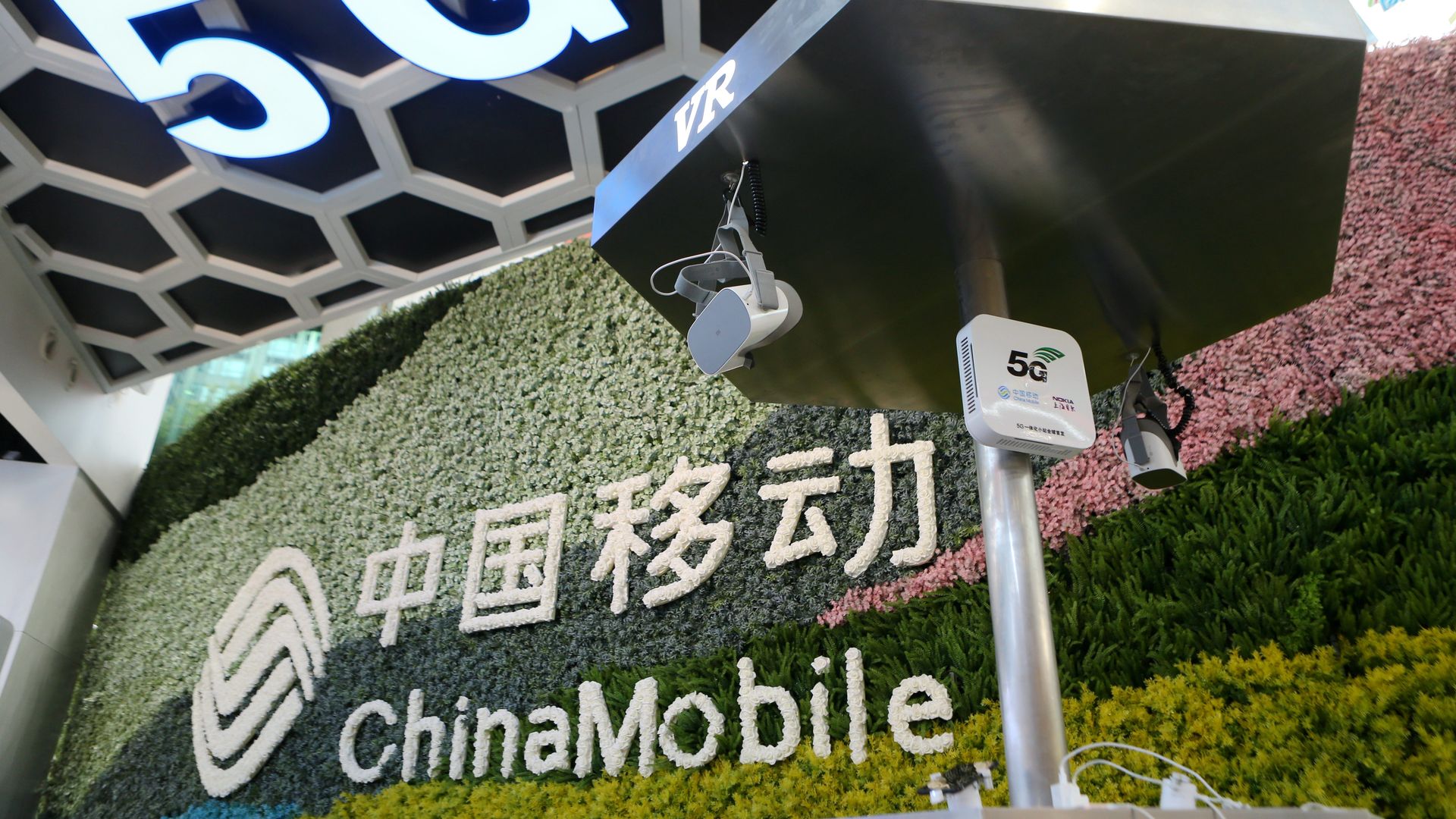 Federal Communications Commission chairman Ajit Pai is recommending, per executive branch agencies, that the FCC deny China Mobile's application to provide telecommunications services in the U.S. due to concerns about national security and law enforcement risks.
Why it matters: It's the first time executive branch agencies have recommended that the FCC deny such an application to interconnect with U.S. communications infrastructure, FCC officials said Wednesday on a call with reporters. The move represents a further escalation in the slow-building conflict between the U.S. and China over telecommunications trade.
The bigger picture: The Trump administration has already blocked Chinese telecom equipment maker Huawei from selling to American companies on national security grounds, driven largely by fears that China could use 5G network equipment to spy on Americans.
China is seen as the country to beat in deploying next-generation wireless infrastructure. Last week the FCC unveiled efforts to give the U.S. a leg up in the 5G race against China.
Details: China Mobile's application, submitted in 2011, requested permission to provide telecom services in the U.S., including connecting calls between the U.S. and the vast majority of countries, which would involve interconnecting with American internet networks.
FCC officials say China Mobile USA is indirectly and ultimately owned and controlled by the Chinese government. It's a subsidiary of global telecom giant China Mobile Limited.
U.S. officials saw risks that China Mobile would comply with government espionage requests or that information about U.S. communications networks and users could be exploited. There were also concerns that Chinese government officials could use its access to U.S. networks to block or interfere with communications traffic should an issue arise between the two countries.
After consultation with the intelligence community, executive branch agencies concluded those risks couldn't be resolved through a voluntary mitigation agreement.
Mitigation agreements require a baseline level of trust between parties, which does not exist in this case, per an FCC official.
What's next: The full commission will vote on Pai's recommendation at its May 9 meeting.
Go deeper