Ohio swing voters view Beto as Trump's biggest young threat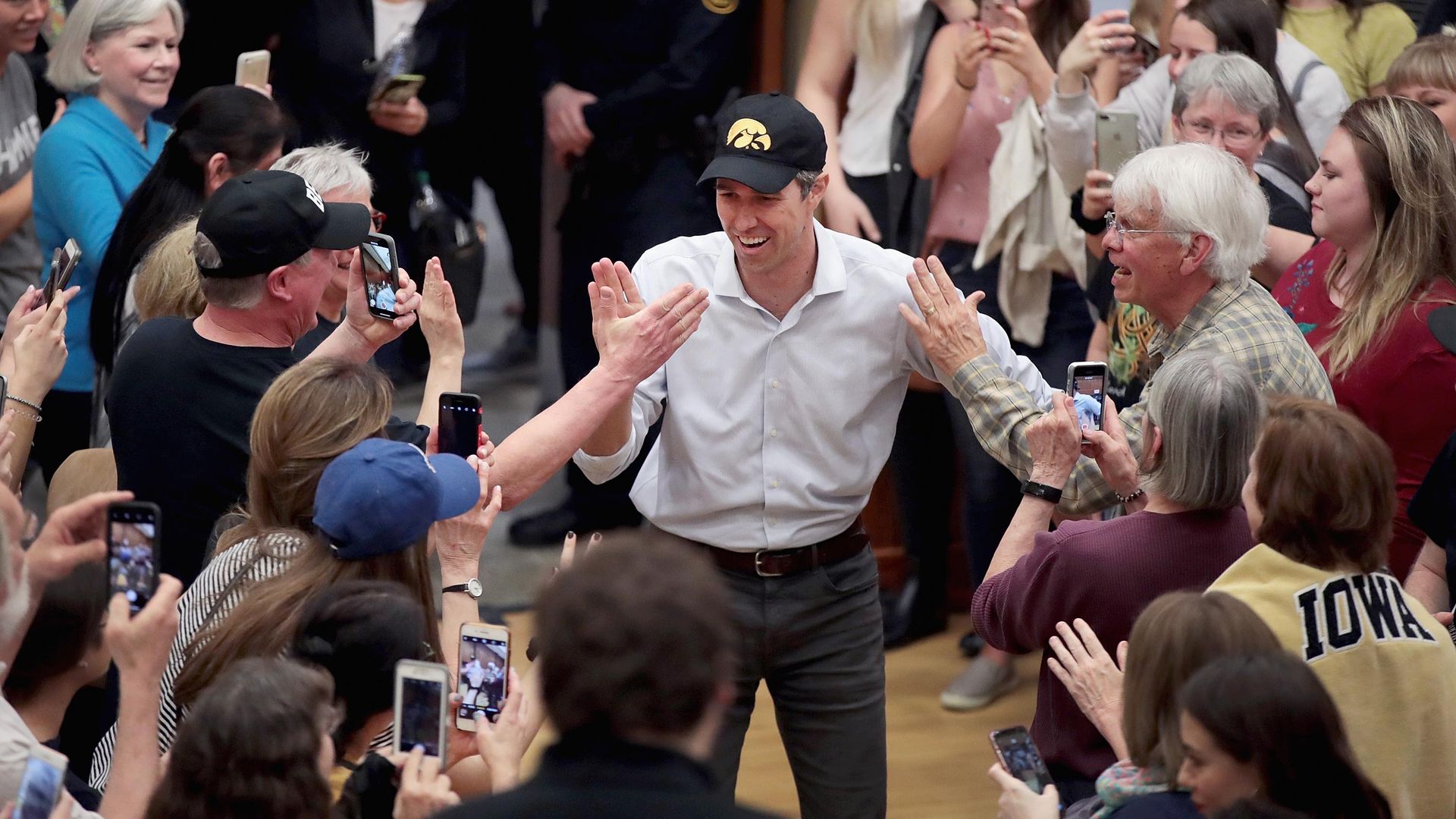 Among the younger 2020 candidates, Ohio swing voters think Donald Trump should be most concerned if Beto O'Rourke is the Democratic nominee — but they're not sure he can beat him.
Between the lines: This was another takeaway from the Engagious/FPG focus group I watched last week. Participants were shown 2-minute video clips from O'Rourke, Julián Castro, Tulsi Gabbard, and Pete Buttigieg and asked to score them based on who Trump should be most concerned about heading into his re-election.
Although these voters — who have flipped between parties in past presidential elections — ranked Beto as the biggest threat among the four candidates, they only scored him a 5.7 out of 10.
Castro and Buttigieg tied at 3.8 and Gabbard came in at 2.1.
In the latest Morning Consult poll, Beto ranked higher than these other candidates, too.
Why it matters: That's still not great for Democrats. Their reactions to the candidates, including Beto, show the personality traits these candidates need to shed to win over some swing voters in Ohio.
What they're saying: After watching Beto's announcement video, participants described him as "overdramatic," someone who is trying to "offer too much," and a candidate who just tells you "what you want to hear."
Others described him as "unrealistic" and "boring."
After watching videos for these four candidates, the voters were asked to rate, on a scale from zero to 10, whether they think the Democratic Party's future is dim (zero) or bright (10). The average score was just over 7, suggesting these swing voters think younger candidates like Beto are going to carry the party in a positive direction.
Go deeper: Ohio voters crave Obama
Go deeper