Tiger's Masters win could be a boon for the golf business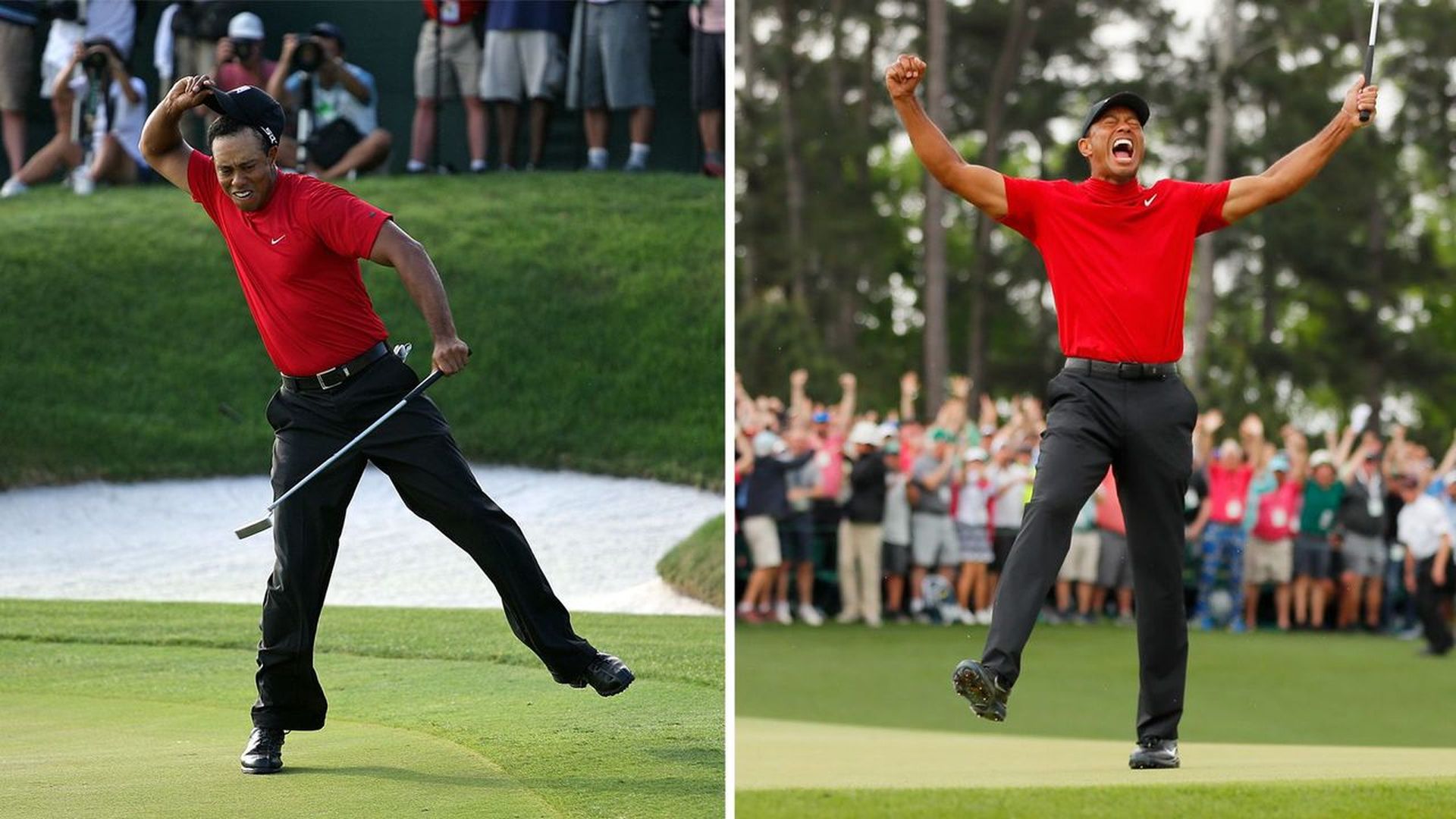 Tiger Woods' win at the Masters could revitalize the golf industry, which has struggled in the past decade, AP reports.
The backdrop: Enthusiasm for golf waned during Tiger's 11-year drought between major wins. Nike stopped selling golf equipment in 2016 to focus on apparel. About a year later, rival Adidas sold off its golf business.
During the tournament, Woods wore head-to-toe Nike, with the swoosh on his hat, shirt, pants and shoes.
Shares rose for Nike, the sponsor that stood by Woods after his 2009 car crash and reports of extramarital affairs.
Shares of energy drink maker Monster Beverage Corp., a sponsor whose green logo appears on Woods' golf bag, gained about 2%.
TV ratings of golf tournaments and sales of golf equipment are likely to rise, at least in the short run.
Go deeper: Axios' Deep Dive on business of sports
Go deeper