Experts weigh taxing robots to pay for the jobs they take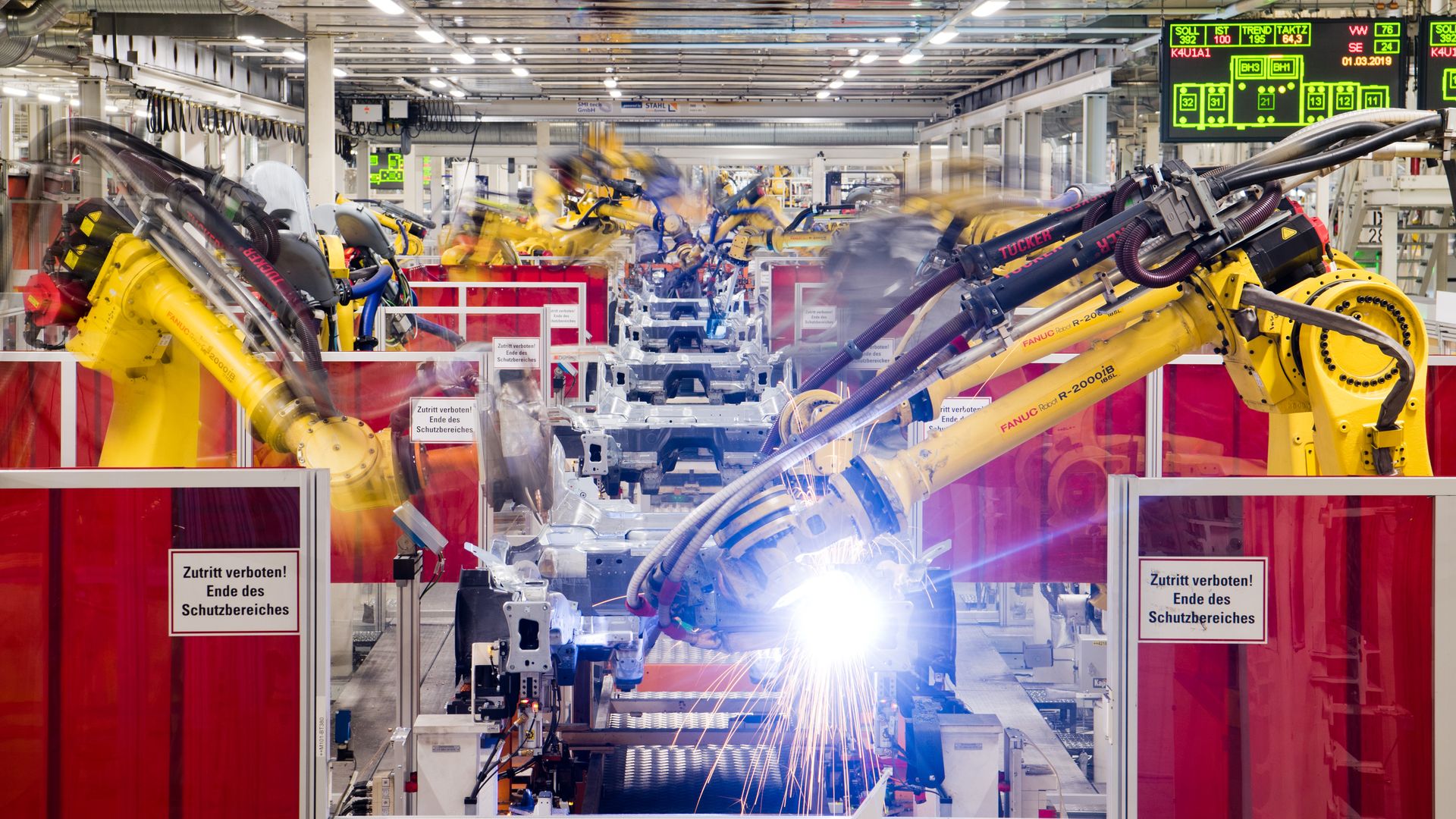 Most Americans will file their income taxes by midnight tonight, and employers will report their payroll taxes later this month. But companies that have replaced or expanded their flesh-and-blood staff with robots will get a free pass.
What's new: Amid fears of automation-fueled job loss, a once-fringe debate is exploding into public view: Why don't we tax the bots?
The big picture: For over a century and a half, the United States has taxed income, first to fund war and later to build up the country's coffers. But now, some experts say it's time to reevaluate who — or what — should be taxed.
The idea is to use money raised from companies carrying out automation to help retrain or support people who lose their jobs because of it.
Among the robot levy's most ardent — and improbable — supporters is Bill Gates, who in a 2017 interview said robots should be taxed "at a similar level" to the humans it replaced, even if that slows the speed of automation.
Pumping the brakes will give policymakers more time to counteract potential unemployment, proponents argue.
"It's a bit like polluting the environment," says James Manyika, director of the McKinsey Global Institute. Companies will choose cheap, dirty fossil fuels over clean energy unless there are incentives not to — just like they'd likely choose to automate away jobs rather than invest in technology that complements human abilities.
Detractors, however, say a tax could stall innovation at a time when China is unwaveringly pushing to dominate AI and robotics.
In a report last week, the Information Technology and Innovation Foundation, a think tank, argued that the robot tax would slow GDP and wage growth.
ITIF president Rob Atkinson instead called for a tax credit for investing in robots, calling predictions of job loss from automation overblown.
What's next: Watch this debate head to Washington.
Go deeper: A Yale professor argues for the robot tax (The Guardian)
Go deeper