Report: DOJ unlikely to approve T-Mobile/Sprint deal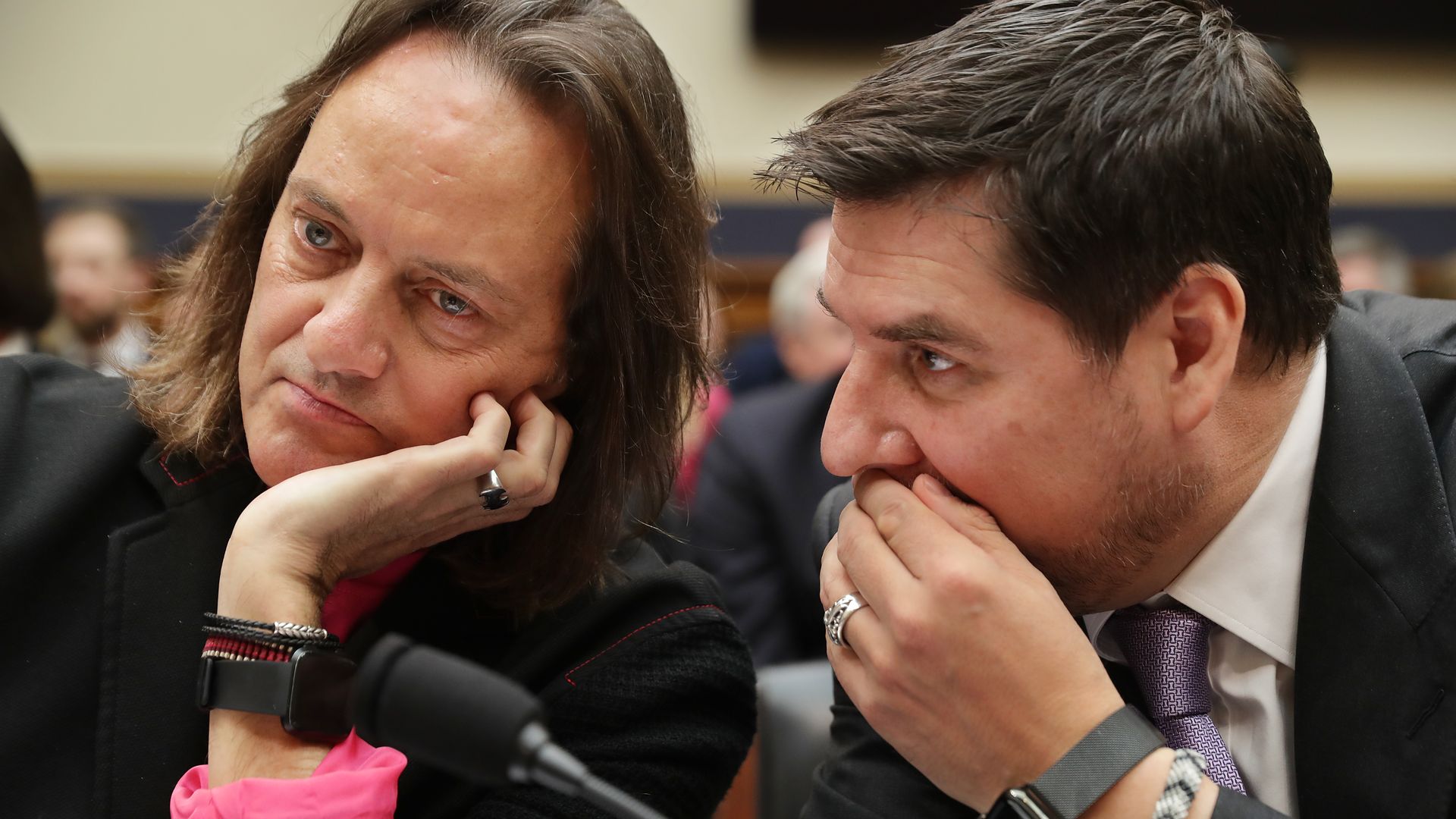 The Wall Street Journal reported on Tuesday afternoon that Justice Department officials told T-Mobile and Sprint that their proposed merger is unlikely to be approved as currently structured, citing anonymous sources.
Why it matters: The companies have said synergies from the deal would allow a faster roll-out of 5G, among other benefits. According to the WSJ, antitrust officials "questioned the companies' arguments that the combination would produce important efficiencies for the merged firm." U.S. competition enforcers typically focus on a merger's impact on prices for consumers.
Go deeper