Final season of "Game of Thrones" marks decline of appointment TV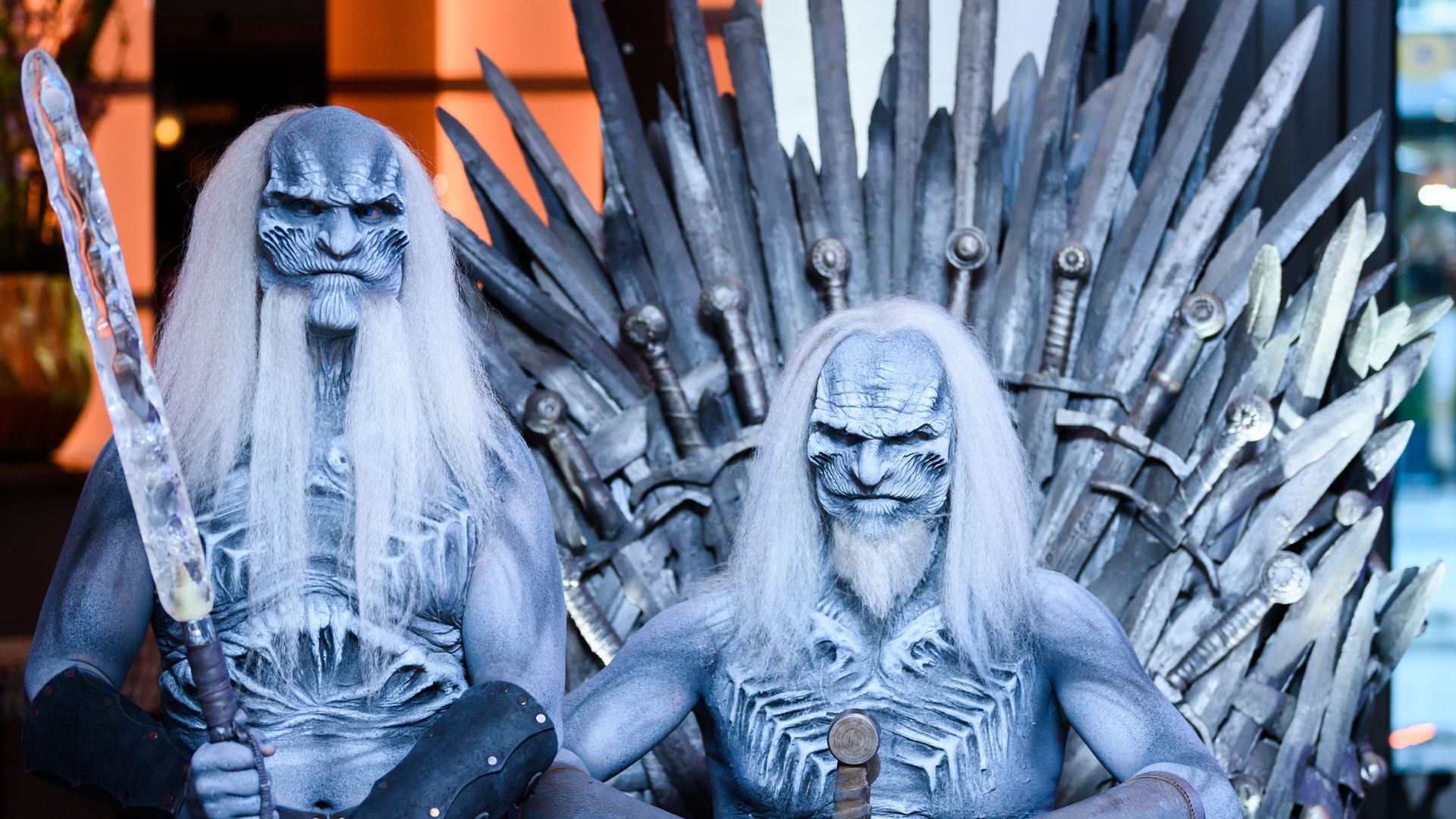 "Game of Thrones" Season 8 premiere Sunday drew a massive 17.4 million viewers, according to HBO, beating out the show's previous record of 16.9 million viewers for the show's final episode of its seventh season.
Why it matters: One of the last remaining shows that kept appointment TV viewing culture alive is nearing its end.
Now that HBO is being rolled up into the core of AT&T's streaming strategy, it's unclear how AT&T will roll out its programming schedule.
And we still don't know Disney's release strategy, although reports began to pop Monday that "The Mandalorian," a space-drama series being created for Disney+, will be released weekly starting in November
The bottom line: Thrones fans waited nearly two years for the show's season finale. It remains to be seen if HBO, under its new corporate AT&T structure, will be able to create that type of anticipation again for WarnerMedia's streaming service.
Go deeper