Celebrities are donating thousands to these 2020 Democrats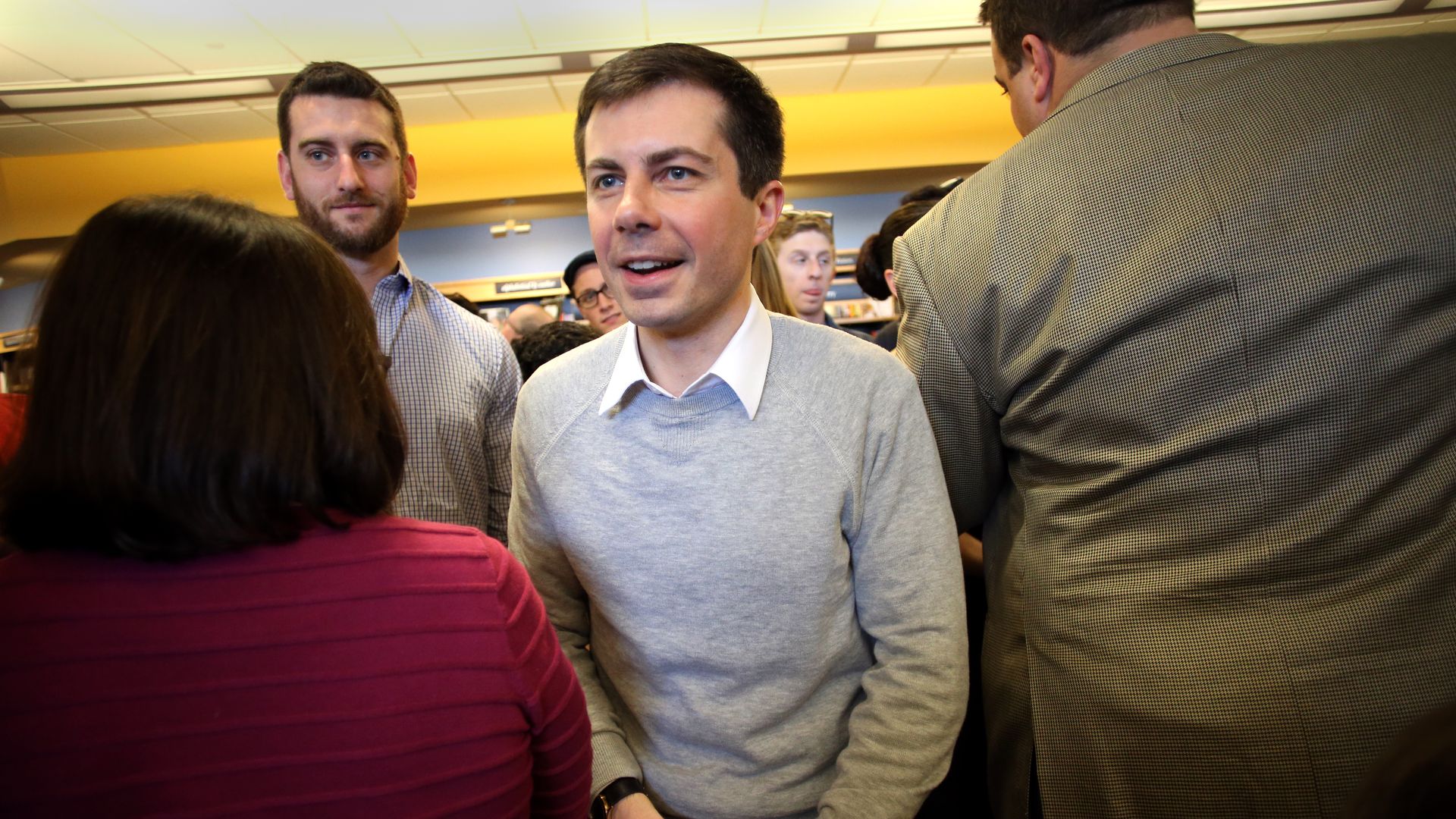 With a little under a year left until the Iowa caucuses, the entertainment industry's elites have already donated thousands to 2020 Democratic candidates, according to Q1 FEC filings.
Flashback: Past presidential elections were no different. Jay-Z and Beyonce helped raise thousands of dollars when President Obama was running for re-election in 2012. Roseanne Barr and James Woods were among the most vocal supporters of President Trump during the 2016 election.
Sen. Cory Booker:
Actress Rosario Dawson, who is also Booker's partner
Singer Jon Bon Jovi
Actress Jamie Lee Curtis
Actor Kevin Bacon
Actor Orlando Bloom
Actor Josh Gad
Actress Toni Trucks
Actor Edwin Hodge
Actress Emily Deschanel
Neil Barsky, founder of the Marshall Project
Reid Hoffman, LinkedIn co-founder
Jeffrey Katzenberg, Dreamworks executive
Sen. Bernie Sanders:
Actor Danny DeVito
Actor Ray Fisher
Actress Susan Sarandon
Actor Ted Levine
Actor Thomas Middleditch
Actress Renee Smith
Actor Nick Zano
Rostam Batmanglij, former member of Vampire Weekend
Singer Brandi Carlile
Chris Shiflett, guitarist for Foo Fighters
Pete Buttigieg:
Actress Mandy Moore
Actor Ryan Reynolds
Actor Carl Weathers
Actress Jane Lynch
Sportscaster Rich Eisen
James Murdoch, Former 21st Century Fox CEO
Carolyn Strauss, Game of Thrones producer
Neal Baer, Law & Order: Special Victims Unit producer
John August, Charlie and the Chocolate Factory writer
Caroline Kennedy, daughter of President John F. Kennedy
Sen. Kamala Harris:
Filmmaker J.J. Abrams
Actor Ben Affleck
Actress Reese Witherspoon
Actor Parvesh Cheena
Actor Jon Cryer
Actress Soleil Moon Frye
Actor Jon Hamm
Actor William Macy
Actress Felicity Huffman
Actor Charlie Carver
Actor Pedro Pascal
Actress Busy Phillips
Actor Wendell Pierce
Actress Alison Pill
Actress Wanda Sykes
Actress Lily Tomlin
Actress America Ferrera
Actor Taran Killam
Rep. Beto O'Rourke:
Actress Cecily Strong
Actor John Slattery
Actor Robert Odenkirk
Actress Rooney Mara
Actor Tate Donovan
Country singer Willie Nelson
Phil Lesh, bass player for Founding Dead
Sen. Kirsten Gillibrand:
Actress Rachel Dratch
Actress Connie Britton
Actress Casey Willson
Reid Hoffman, LinkedIn co-founder
Jeffrey Katzenberg, Dreamworks executive
Andrew Yang
Actor Nicolas Cage
Rivers Cuomo, Weezer's frontman
Actor Noah Centino
Entrepreneur Sam Altman
Twitter CEO Jack Dorsey
Former Colorado Gov. John Hickenlooper
Actor Scott Eastwood
Michael Dungan, CEO of Universal Music Group Nashville
Gigi Pritzker, producer
Go deeper:
Go deeper