Journalist calls out Big Tech for subverting Western democracy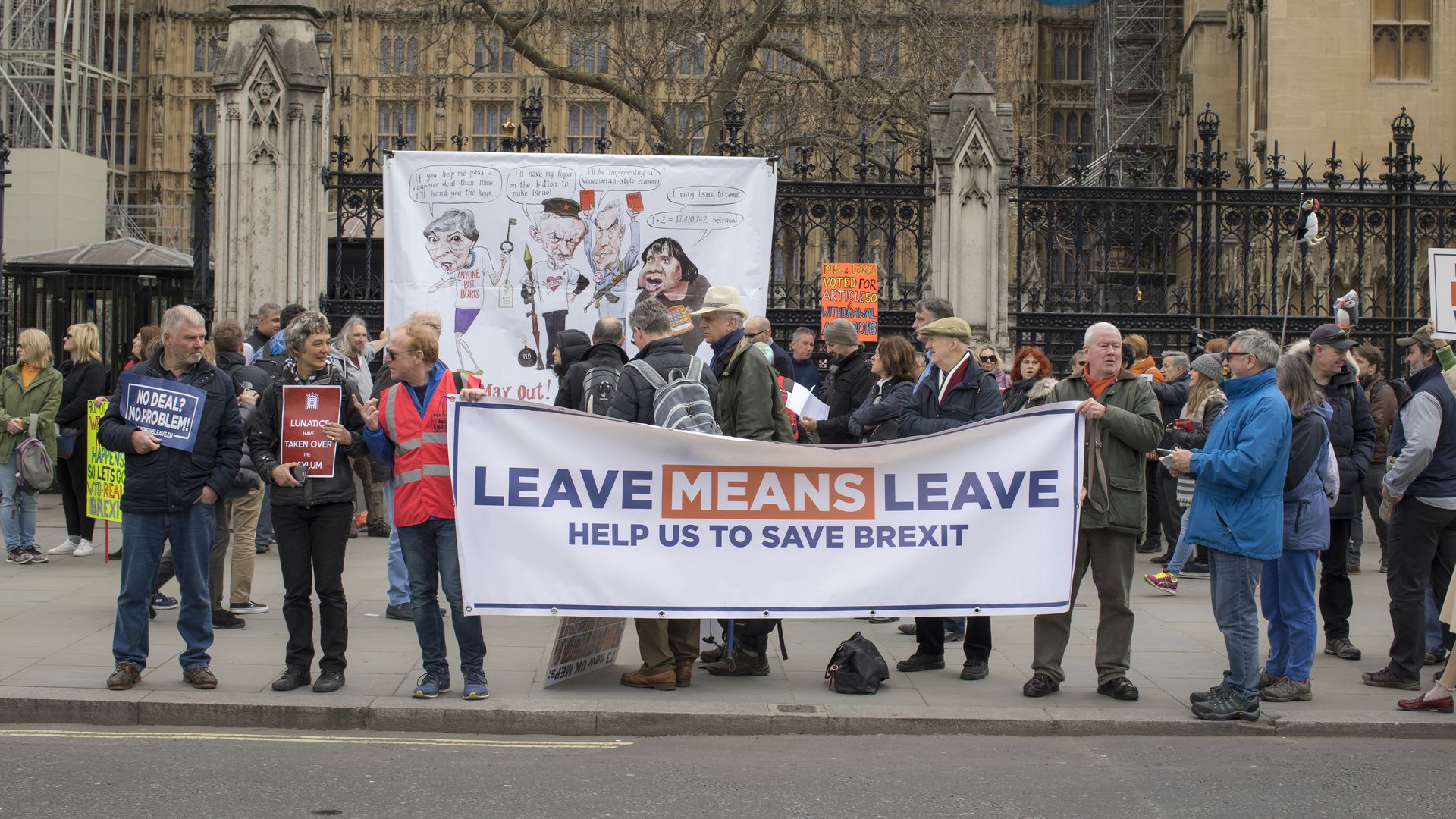 Carole Cadwalladr, the British journalist who first exposed the Cambridge Analytica scandal, used a TED talk yesterday to blame Facebook and other tech giants for the undoing of Western democracy.
Why it matters: She called Britain and the Brexit vote the "canary in the coal mine" of what happens to democracy in the era of social media.
"We are what happens to Western democracy when 100 years of election laws are disrupted by technology," Cadwalladr said.
Details: Cadwalladr said she was using the TED platform to address the "gods of Silicon Valley."
She specifically singled out Facebook CEO Mark Zuckerberg and COO Sheryl Sandberg, Google co-founders Larry Page and Sergey Brin, and Square and Twitter CEO Jack Dorsey as "accessories" to "subversion."
She called on Facebook to reveal more of what happened surrounding Brexit and the 2016 U.S. elections. "It's a crime scene, and you have the evidence," she said. "It's not enough to say you will do better in the future."
She asked the tech leaders if they want to be remembered as "handmaidens" to the "authoritarianism on the rise all across the world."
And she called on others to speak out. "My question to everyone else is, 'Is this what we want? To let them get away with it and to sit and play with our phones?'"
What's next: Dorsey was interviewed on stage on Tuesday. TED curator Chris Anderson also added there is an open invitation for Facebook's executives to join the TED stage this week.
Go deeper