Apple, Qualcomm settle long-running legal dispute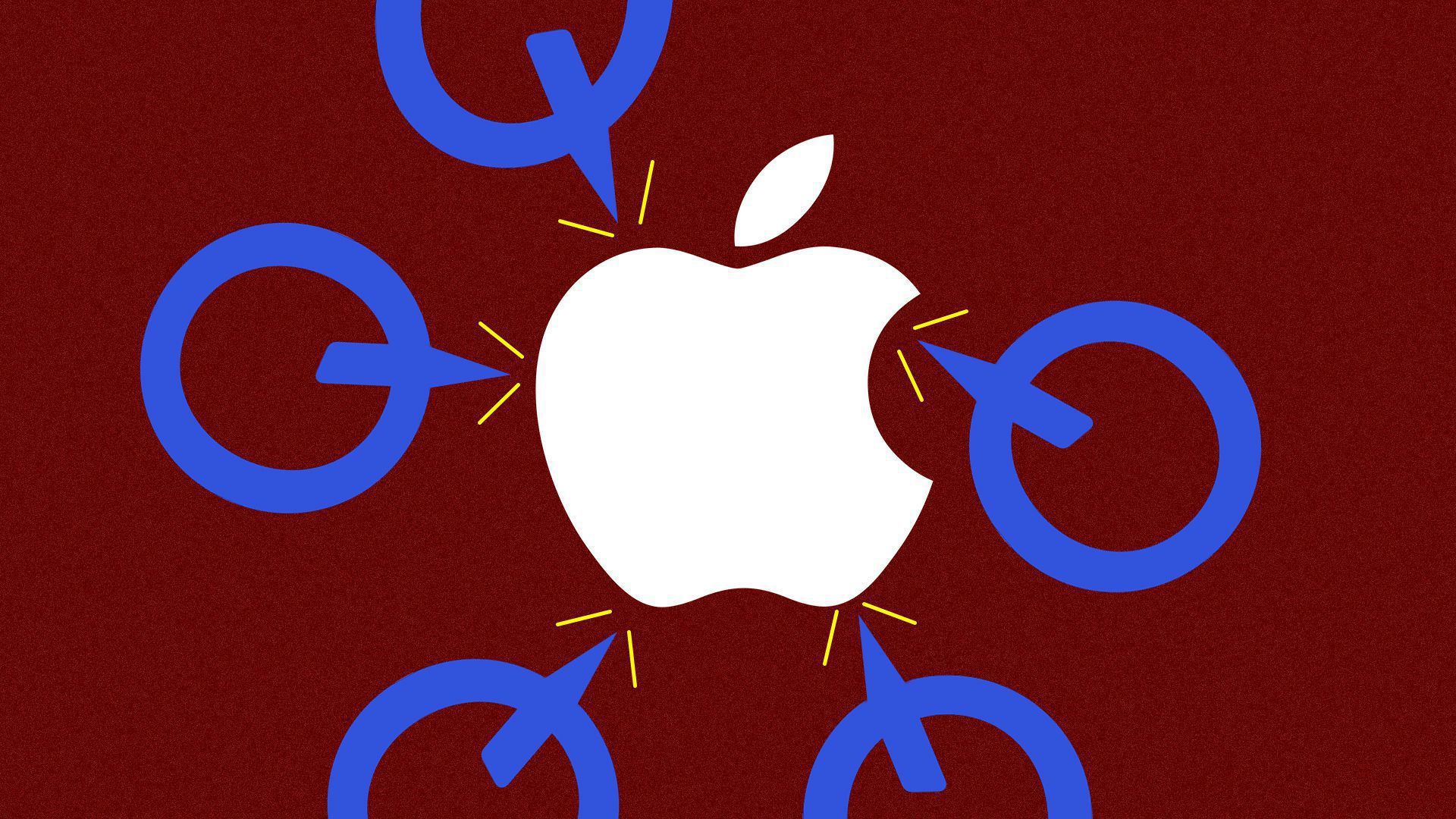 Qualcomm and Apple have agreed to end their bitter legal dispute over patent royalties, with a deal that includes a 6-year agreement on royalty rates and a multiyear deal for Qualcomm to supply chips to Apple.
Why it matters: The conflict pitted two giants of the tech industry against one another, threatening to both disrupt Qualcomm's entire business model and potentially imperil Apple's ability to bring 5G to the iPhone.
The big picture: The settlement comes just as a key trial was starting in San Diego that would have seen the key issues in the case presented to a jury. The two companies also had other patent cases proceeding in various courts around the globe.
Qualcomm shares surged in the wake of the news, closing up over 23%.
Apple shares were largely unchanged on the day, but did nudge up slightly during the final hour of trading.
What they're saying: The two companies issued a brief joint statement.
"Qualcomm and Apple today announced an agreement to dismiss all litigation between the two companies worldwide. The settlement includes a payment from Apple to Qualcomm. The companies also have reached a six-year license agreement, effective as of April 1, 2019, including a two-year option to extend, and a multiyear chipset supply agreement."
What's next: The deal ends the direct litigation between the companies and Apple's contract manufacturers, an FTC case about Qualcomm's business practices remains ongoing. Both sides are awaiting a ruling from the judge following a January trial.
Our thought bubble: By settling now, Qualcomm ideally preserves its licensing business while Apple increases its ability to have 5G iPhones on the market next year.
Go deeper