Immigration brings out Trump's most radical self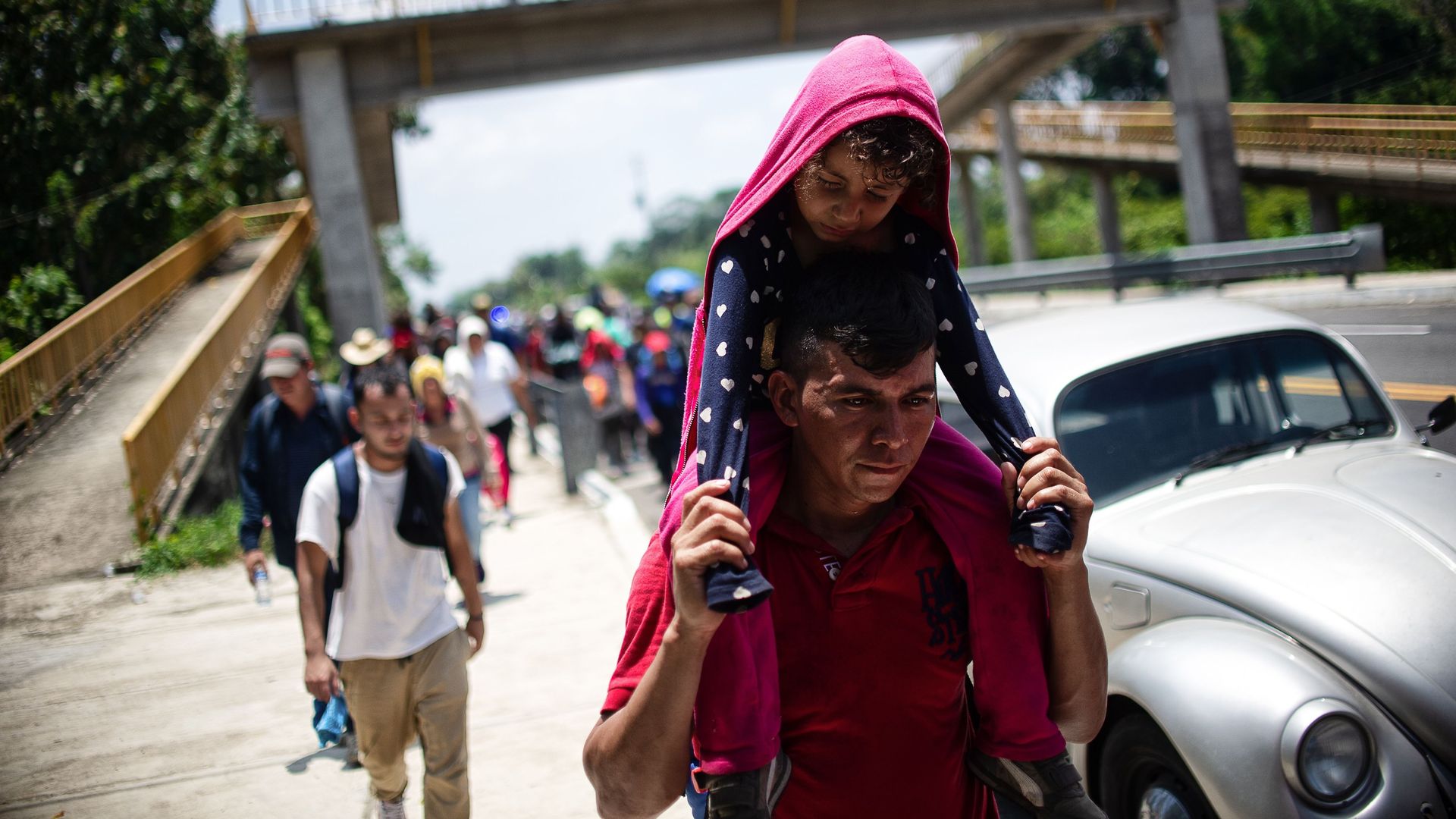 Nothing stirs President Trump's most radical ideas like immigration. And nothing so stirs his willingness to entertain what some consider illegal or wrong.
Between the lines: People who know Trump well say his obsession is fueled by a combination of goading from Fox, the president's recognition that his signature campaign promise is unmet, and his frustration with restrictions on his power.
Trump doesn't fixate on China, or even the economy, like this:
He imposed the Muslim travel ban a week into his presidency.
He considered an unconstitutional plan to end birthright citizenship, the right to citizenship for non-citizens' babies who are born here.
He focused his campaign on a border wall that proved logistically and financially infeasible.
He continued to insist on the wall, leading to the 35-day government shutdown.
He threatened to close the southern border, which even Senate Republican Leader Mitch McConnell said would have a "potentially catastrophic economic impact."
He wants to move migrants to far-off sanctuary cities run by Democrats.
Think of all the internal relationships that immigration helped sour or destroy (all these are formers): Defense Secretary Jim Mattis, Homeland Security Secretary Kirstjen Nielsen, chief of staff John Kelly, economic adviser Gary Cohn — and more.
So why?
Trump is genuinely frustrated that two years into his presidency, he hasn't built the wall he promised, and he hasn't reduced the flow of asylum seekers and undocumented immigrants into the U.S. In fact, the numbers are going up.
The issue is highlighted above all others by the news outlet he focuses on most, Fox News. That raises his blood pressure every day.
He can't understand why he's not allowed to have total control over who enters the U.S. across the southern border.
Go deeper: Inside Trump's hardline new border plan
Go deeper