Furious Trump targets Democratic "sanctuary cities"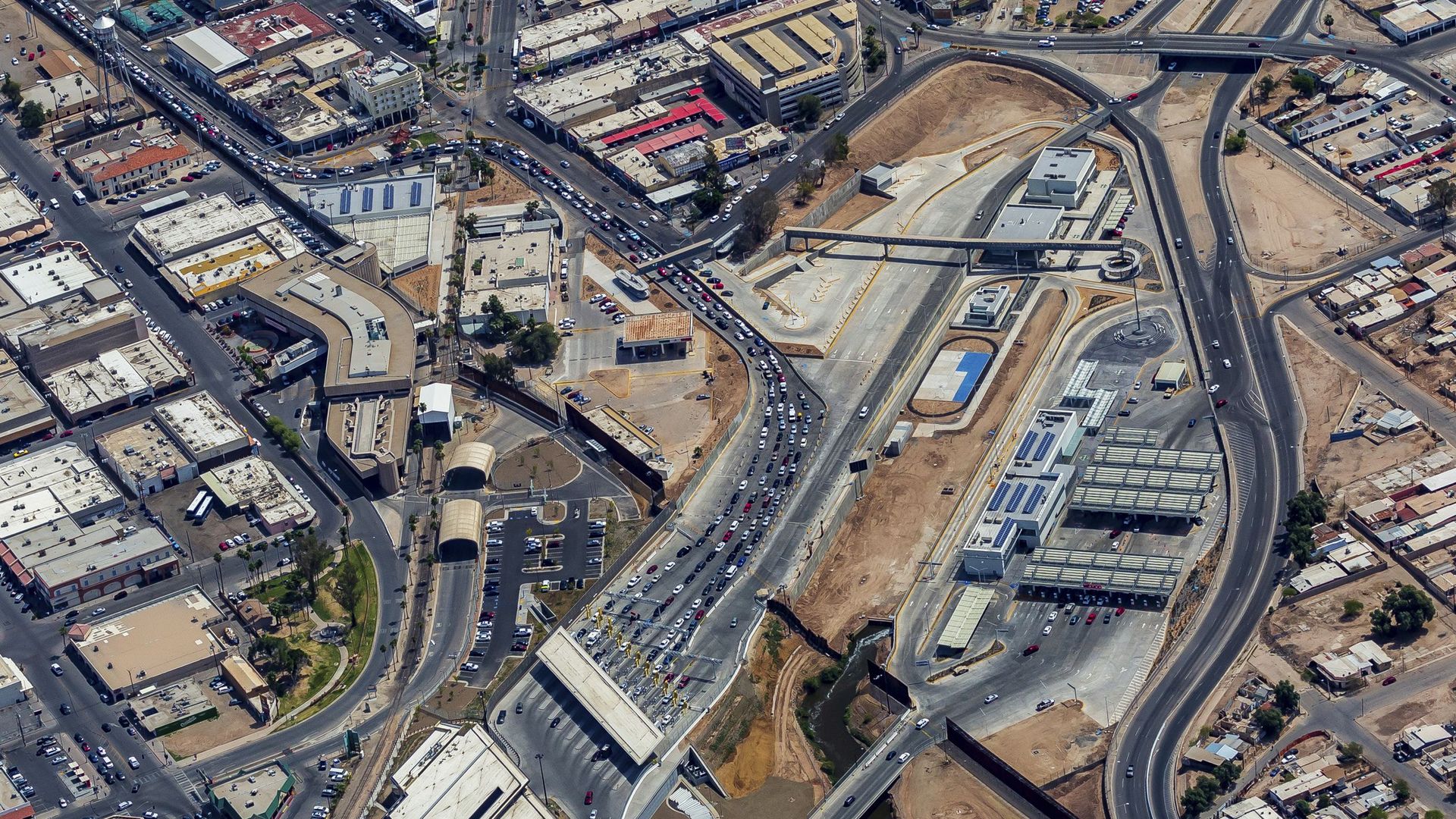 President Trump is embracing increasingly extreme immigration ideas, in part because he is furious at his inability to get instant border results through executive fiat, top officials tell Axios.
Why it matters: Trump is drawn to maximalist, click-your-fingers ideas that can be legally dubious or outright illegal.
What's happening: After reporters uncovered a heated internal administration debate, Trump tweeted: "Due to the fact that Democrats are unwilling to change our very dangerous immigration laws, we are indeed, as reported, giving strong considerations to placing Illegal Immigrants in Sanctuary Cities." "Sanctuary cities" shield migrants, limiting cooperation with deportation.
Be smart: This is not a plan. It's a Trump desire — and wishing it to happen won't make it so.
Between the lines:
Reflecting Trump's behind-the-scenes rage, a senior White House official said: "This was one of the more unsurprising tweets ever."
The senior White House official acknowledged: "It's not going to happen because ICE [U.S. Immigration and Customs Enforcement] can't do it. They don't have the cash and they can't ask for federal funds to do that."
Details, via The Washington Post:
"White House officials have tried to pressure U.S. immigration authorities to release detainees onto the streets of 'sanctuary cities' to retaliate against ... political adversaries."
"Speaker Nancy Pelosi's district in San Francisco was among those the White House wanted to target ... The administration also considered releasing detainees in other Democratic strongholds."
The other side:
A senior administration official said the president was not "trolling," and seemed entirely serious about pursuing the idea.
The official said the administration had to work with state and local governments to "figure out the best way to relocate so many of these illegal aliens to various locations that claim they want this." 
The bottom line: Immigration lawyers tell Axios that in addition to there not being funds for this, there would be huge liabilities if anyone got hurt while being transferred.
Also, Trump would be essentially giving immigrants a free ride to places many of them would prefer to be anyway. 
Go deeper: Trump's hardline new border plan
Go deeper