Cory Booker could be America's first modern bachelor president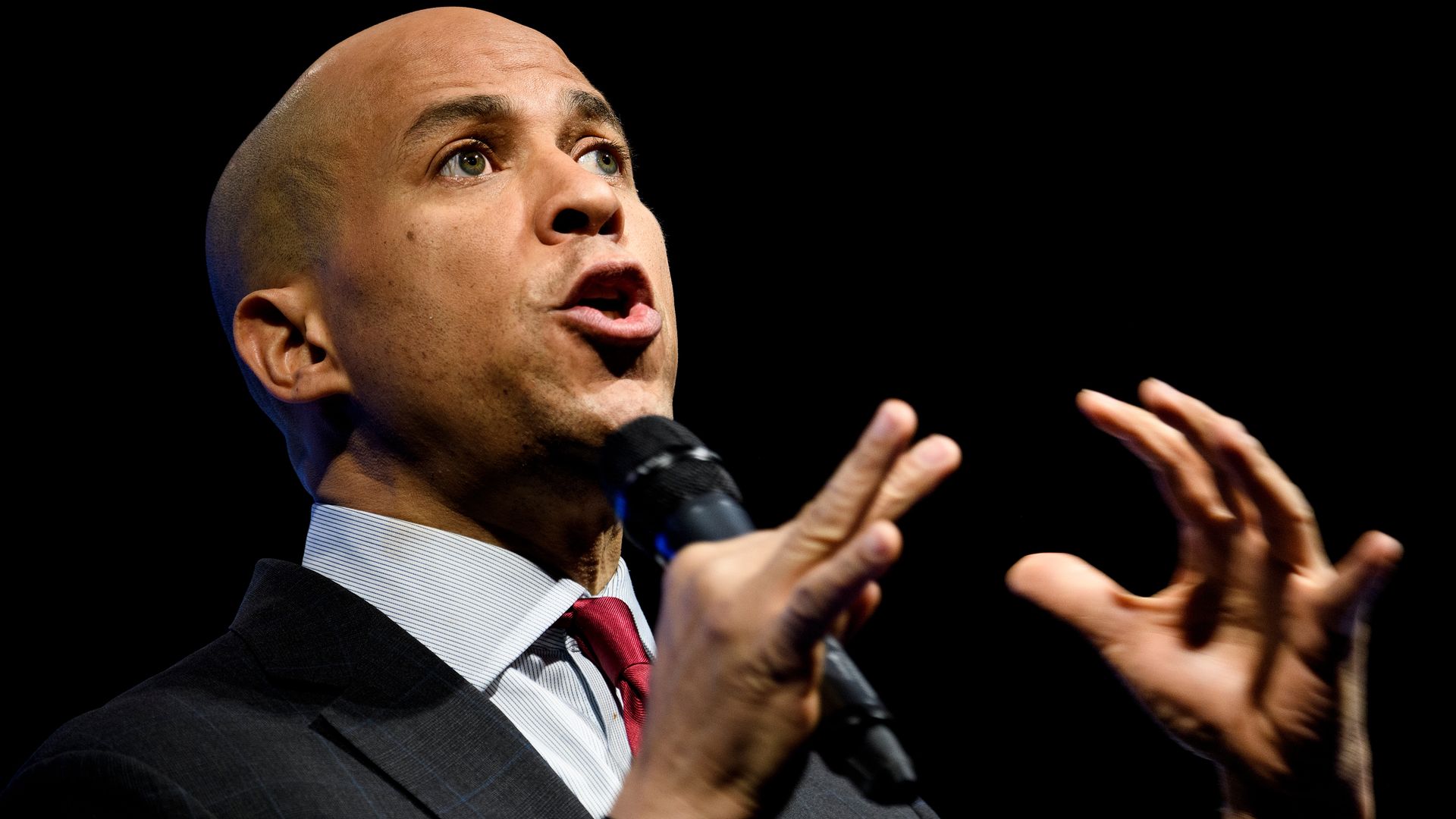 Sen. Cory Booker (D-N.J.) would be America's second black president if elected in 2020, but he'd also be the country's first bachelor president since Grover Cleveland was elected in 1886, who married in his first term.
Why it matters: Booker, who has never married and is reportedly dating actress Rosario Dawson, told the Washington Post that President Trump has "broken the mold" by being elected after 3 marriages. As LGBTQ political candidates reach diversity milestones in the 2020 race and other elections, the idea of a "bachelor" president bringing diversity could seem like a stretch to some. But it would still break the mold in a presidency that has been marinated in traditional nuclear family values for most of the country's existence.
What to watch: In the Post, Booker comments that single Americans are a fast-growing demographic, but adds: "I don't know what it's going to mean at the voting booth." Only half of U.S. adults are currently married, according to the Pew Research Center. In 1960, 72% of adults were married.
Go deeper: Everything else you need to know about Cory Booker
Go deeper