Herman Cain's Fed Board chances are tanking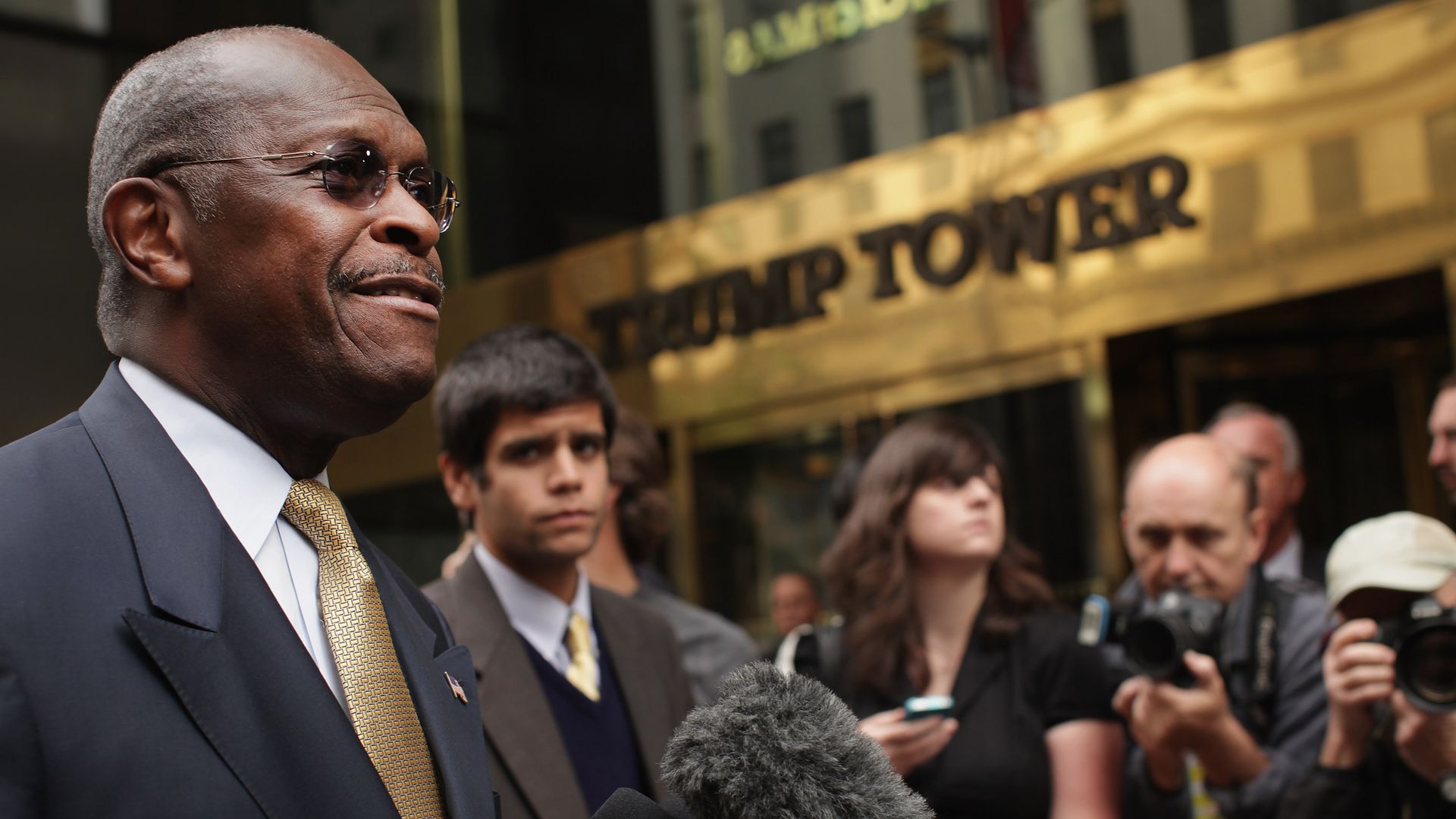 Herman Cain's candidacy for the Federal Reserve's Board of Governors is collapsing.
The bottom line: President Trump hasn't even formally nominated him, but a growing number Republicans are privately saying he'll be confirmed over their dead bodies.
Where it stands: Enough Republican senators — four — have said publicly that they don't plan to vote for him, virtually dooming his nomination.
Republican Sens. Mitt Romney, Cory Gardner, Lisa Murkowski and Kevin Cramer have all said they would oppose Cain.
What they're saying: Senate Majority Leader Mitch McConnell had some blunt advice for Trump about possible nominees during a pen-and-pad session with reporters in his office yesterday.
"The White House ought to take into consideration obviously two things before making nominations: One is the background check ... and second is the possibility of being confirmed," McConnell said.
"Several of our members had strong feelings about people who have been mentioned in newspaper articles, and I think that should be helpful to the administration."
Between the lines: Asked if he was surprised that Trump was considering Cain, McConnell said with a laugh: "Surprised? On a daily basis ... not totally unusual."
Yes, but: Despite Cain's poor prospects, Director of the U.S. National Economic Council Larry Kudlow told Fox News yesterday that the White House still wants him.
Go deeper: 4 Republican senators oppose Herman Cain Fed nomination
Go deeper