Facebook nominates Peggy Alford, first black woman, to board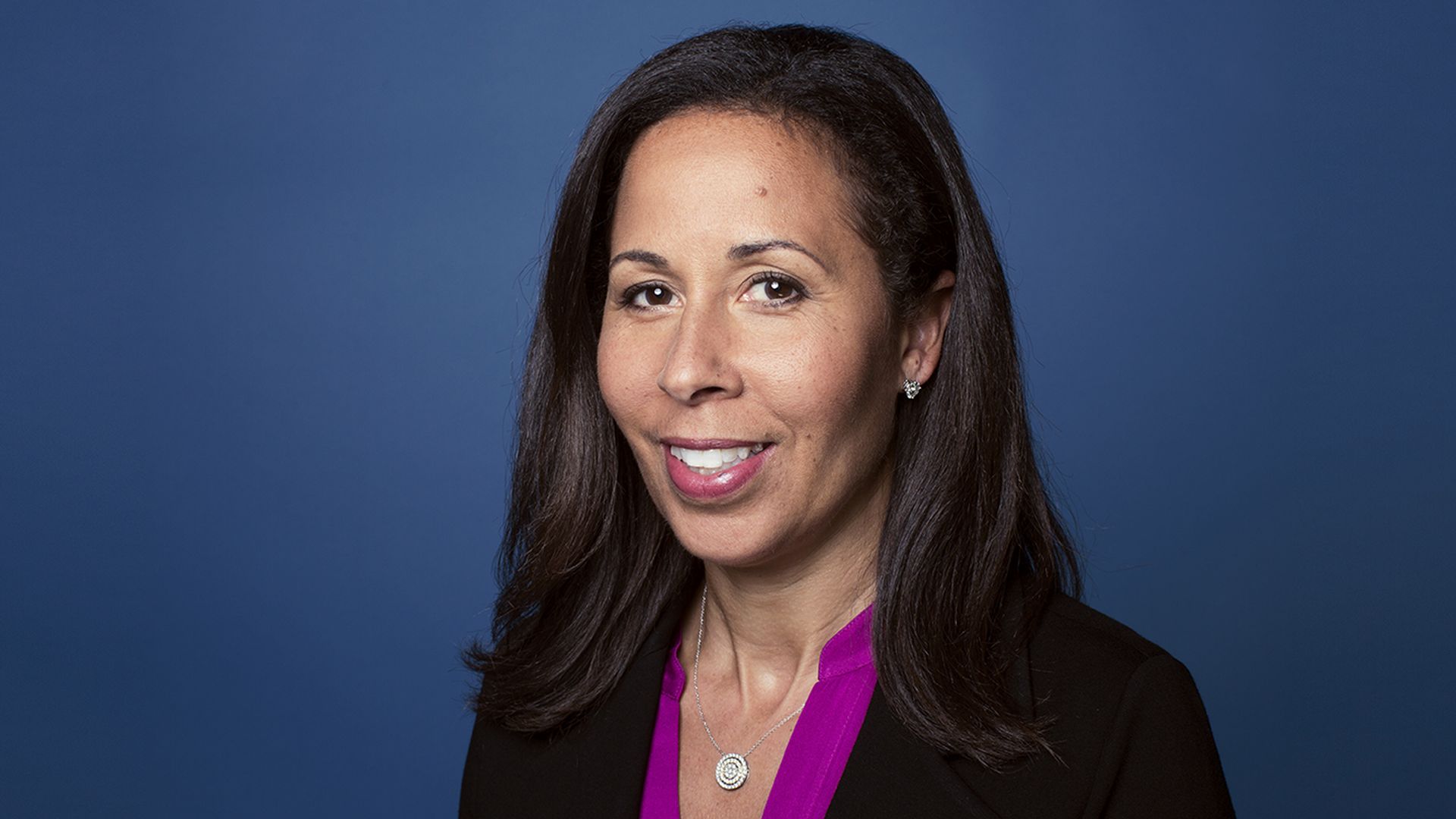 Facebook announced Friday that Peggy Alford, Senior Vice President, Core Markets of PayPal Holdings, Inc., has been nominated for election to the company's board of directors. The company also said that politician and businessman Erskine Bowles and Netflix CEO Reed Hastings, both of whom have been on Facebook's board since 2011, will not be nominated for re-election at the company's annual shareholder meeting in May.
Why it matters: Alford will become the first black woman nominated to Facebook's board in its history. Bowles' departure is significant, given that he was a vocal critic of Facebook's handling of Russian meddling on its platform. Facebook says it doesn't nominate board members over 72-years-old as a part of a long-standing policy. Bowles is 73.
Details: Alford, if confirmed at Facebook's annual stockholders meeting on May 30, will be one of of three women on Facebook's board, including Bill & Melinda Gates Foundation CEO Sue Desmond-Hellmann and Facebook COO Sheryl Sandberg. She becomes the second African American after CEO Ken Chenault.
Alford was named PayPal SVP in March. She previously served as CFO and Head of Operations for the Chan Zuckerberg Initiative, a philanthropic organization from Facebook CEO Mark Zuckerberg and his wife Dr. Priscilla Chan.
In a statement, Alford said she is excited about joining Facebook's board because the company's "drive and desire to face hard issues head-on while continuing to improve on the amazing connection experiences they have built over the years."
"Peggy is one of those rare people who's an expert across many different areas — from business management to finance operations to product development. I know she will have great ideas that help us address both the opportunities and challenges facing our company."
— Mark Zuckerberg in a statement
The big picture: The nomination of Alford comes weeks after Facebook reached a historic settlement with the ACLU and other labor groups over advertising practices that allegedly discriminated against minorities.
Facebook has made changes to mitigate this problem, including removing ad targeting options for housing, job and credit ads, but still faces scrutiny.
Shortly after reaching that settlement, Facebook was hit with charges by the Department of Housing and Urban Development (HUD) for violating the Fair Housing Act by encouraging, enabling and causing housing discrimination through the company's advertising platform.
Facebook's current board members include Mark Zuckerberg; Marc L. Andreessen, Erskine B. Bowles, Kenneth I. Chenault, Susan D. Desmond-Hellmann, Reed Hastings, Sheryl K. Sandberg, Peter A. Thiel and Jeffrey D. Zients.
Go deeper