Everything you need to know about the transgender military ban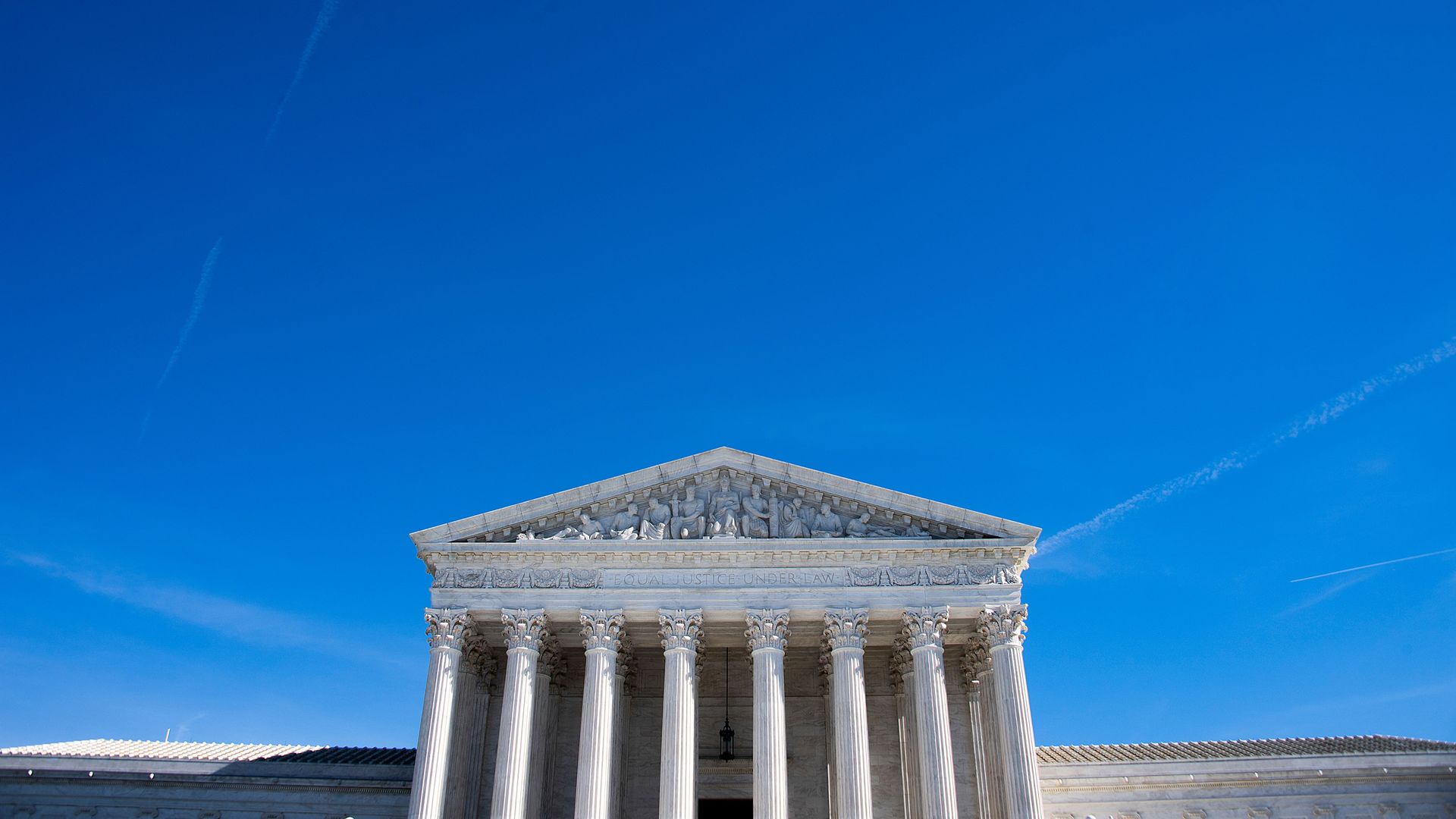 President Trump's ban on transgender military personnel has evolved after a lengthy battle with multiple federal court injunctions, and the latest version goes into effect April 12.
Where it stands: The current version of the ban prohibits new military recruits from transitioning and also allows the military to discharge those currently serving if they do not present as their birth gender. This policy battle started before Trump took office.
Background
Gender dysphoria: The American Medical Association said in an April press release that there "is no medically valid reason — including a diagnosis of gender dysphoria — to exclude transgender individuals from military service."
Medical costs of transition: A 2016 study by the RAND Corporation found that military health system costs would increase anywhere between $2.4 million and $8.4 million per year if it were to extend care to transgender personnel. The study states this "represents an exceedingly small proportion of active component health care expenditures."
Key events
June 2016: Under President Obama, former Defense Secretary Ashton B. Carter lifts the Pentagon's ban on transgender people serving openly in the armed forces and says the Pentagon will cover medical costs for uniformed personnel who undergo gender-affirming transition.
Obama's undersecretary of defense writes the new policy and says he believes it applies to both active-duty service members and academy personnel, despite officials' attempts to find loopholes.
October 2016: Transgender troops are able to start formally changing their gender identifications in the Pentagon's personnel system.
June 2017: Military chiefs are granted a 6-month delay by former Defense Secretary Jim Mattis per the Obama-era rule's July 1 deadline to determine enlistment guidelines for new transgender recruits.
Pentagon officials say there are now at least 250 service members in the process of transitioning to their preferred genders.
July 2017: Trump tweets that transgender people will not be allowed "to serve in any capacity in the U.S. Military," citing medical costs and "disruption."
August 2017: The administration formalizes the ban. The ACLU sues the administration in Stone v. Trump on behalf of 6 transgender members of the armed forces.
October 2017: A federal judge temporarily blocks the ban.
November 2017: A second federal judge blocks the ban, saying it likely violated equal protection provisions of the Constitution. This ruling says the government has to pay for service members' gender-affirming transition — the first judge did not say that.
December 2017: The Pentagon announces that transgender troops will be allowed to enlist in the U.S. military beginning January 1, 2018.
November 2018: The Trump administration asks the Supreme Court to hear a challenge to the president's ban on transgender military personnel.
January 2019: The Supreme Court lets Trump's transgender military ban proceed in a 5-4 vote.
March 2019: The Department of Defense approves an edited version of Trump's ban, which bars transgender troops and military recruits from transitioning, requires most individuals to serve in their birth gender, and says "a service member can be discharged based on a diagnosis of gender dysphoria."
The D.C. Circuit Court of Appeals dissolves the remaining injunction — Stone v. Trump — against Trump's ban.
Two days after Stone v. Trump is dissolved, the House passes a resolution 238-185 opposing the ban.
April 2019: The final version of Trump's transgender military ban goes into effect on April 12.
What's next
After April 12, no one diagnosed with gender dysphoria who is taking hormones or has transitioned to another gender will be allowed to enlist, per the Associated Press, and those currently serving can be discharged for doing so.
Military personnel will be given "a chance to change their decision," or given a chance to agree to serve in their birth gender, before being discharged.
Go deeper