Bipartisan Senate bill takes aim at drug companies' "evergreening"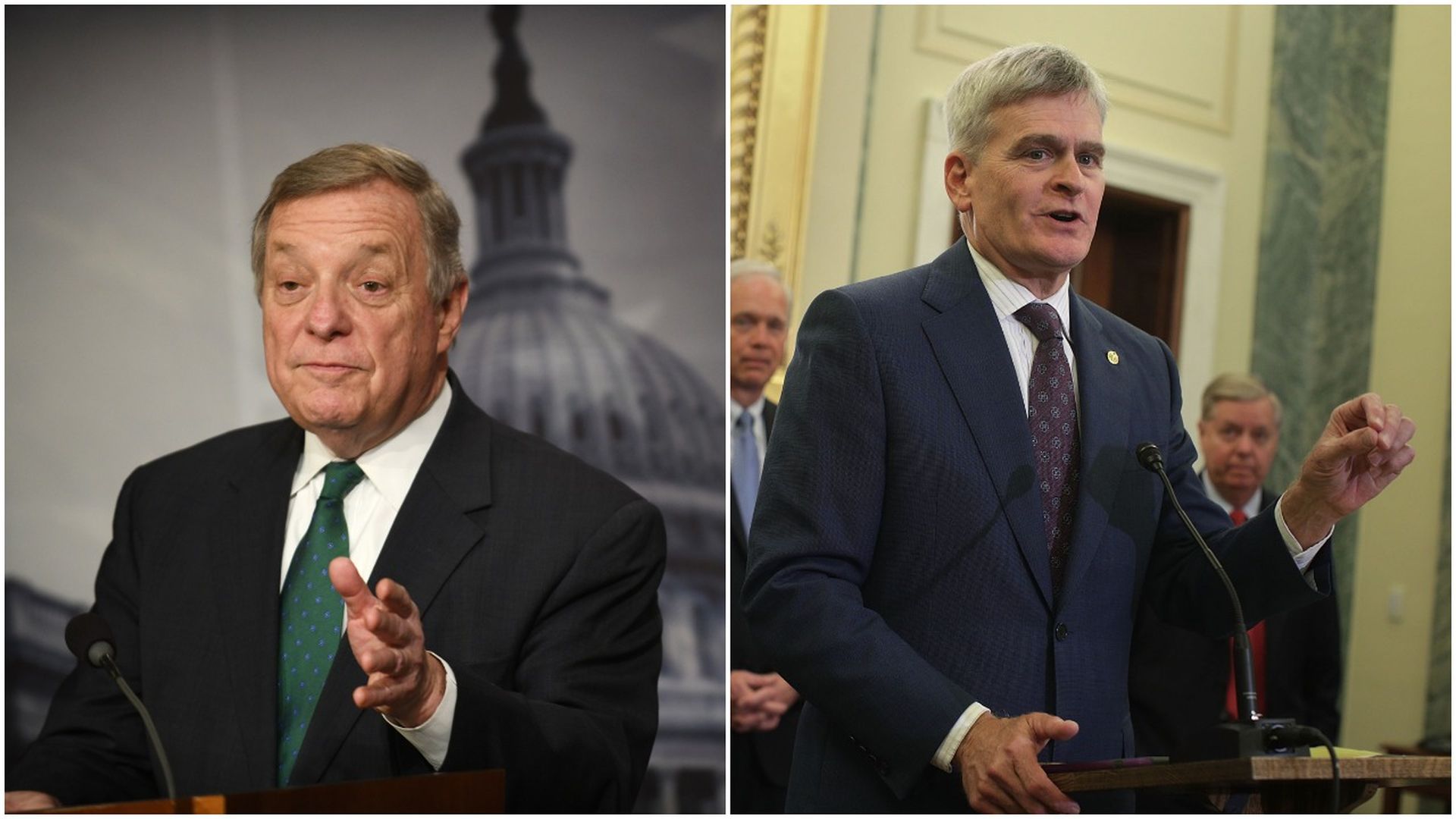 Sens. Dick Durbin and Bill Cassidy — a Democrat and a Republican — introduced a new bill yesterday that would tackle evergreening, the process by which branded drug companies extend their monopolies by tacking on additional patents.
Where it stands: While the bill may reduce legal barriers to generic market entry, "someone still has to go through all the trouble and expense to overturn the patent," said Robin Feldman, a professor at UC Hastings.
Background: Evergreening prevents generic competition from coming to market and driving down prices. But the additional patents are often for small changes to the original drug.
What they're saying: "The Cassidy bill is a modest improvement. But it will take much more to move the needle on pharmaceutical competition," Feldman said.
The bottom line: This is even more evidence of how quickly prescription drug politics is changing.
Go deeper: Big Pharma's GOP firewall is weakening
Go deeper