Disney says new streaming service will launch November 12 for $7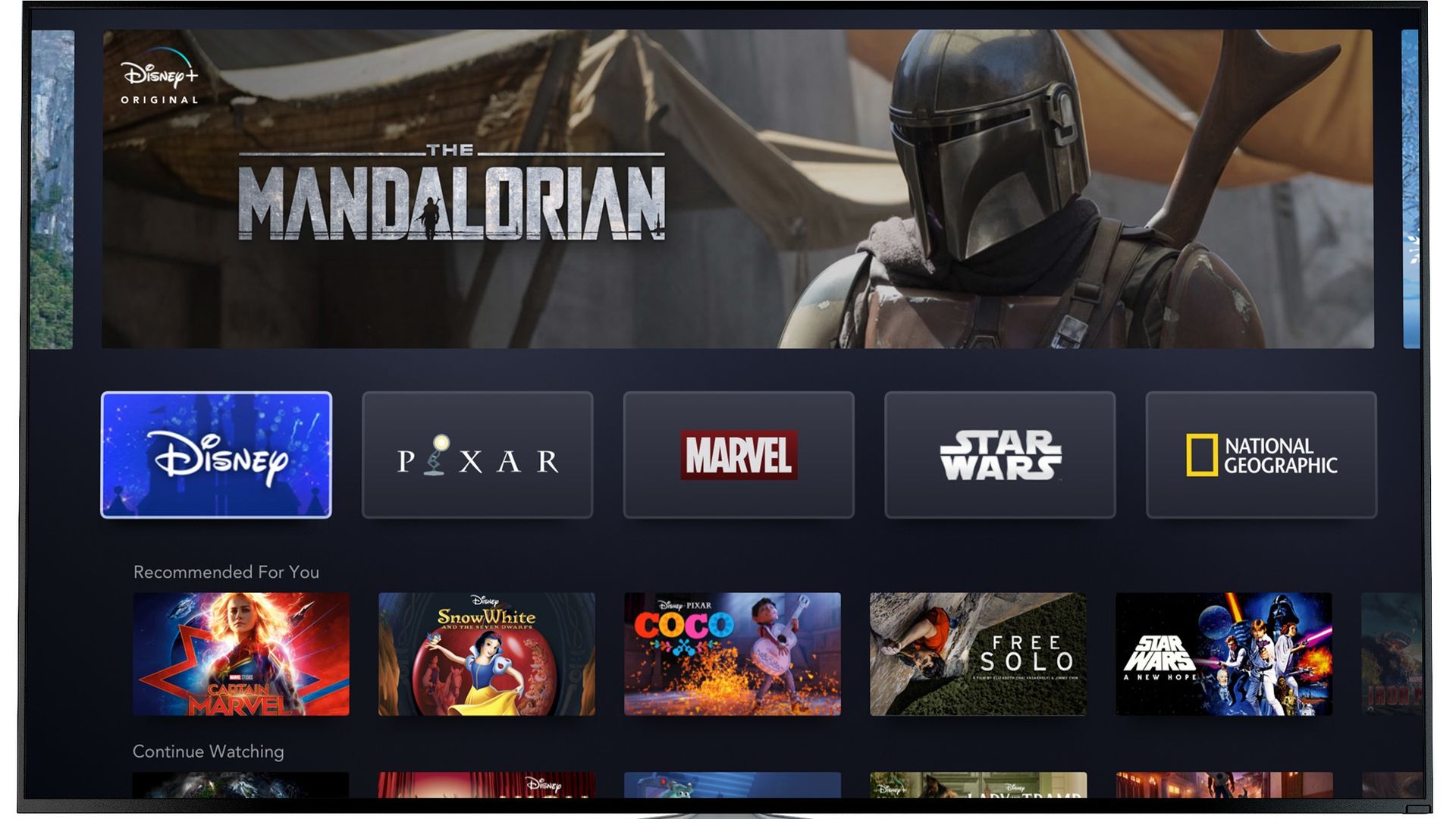 We now know what Disney's highly anticipated family streaming service, Disney+, will look like. On Thursday, executives touted an array of new and old programming that will be available exclusively on the app, as well as its plans to launch the service.
Bottom line: Disney is banking on its streaming plans to compete with tech giants like Netflix and Amazon for the world's attention and entertainment budgets.
The big picture: Disney's main message to investors was that it's better than anyone at making great movies and series, and now it's ready to take on Netflix to distribute that content.
The details: The company touted the expansion of franchises that it's acquired over the years like Star Wars, Pixar and Marvel. It revealed some of its original programming plans and explained ways users could access all of its classics, like old Disney movies and Disney channel TV shows.
The company confirmed that Disney+ will be ad-free, and that it may be sold as a part of a bundled package along with Hulu and ESPN+.
Disney says consumers will be able to download all of the content from Disney+ on an unlimited basis so long as they are subscribers.
It confirmed that the service will launch in late 2019 in North America. It says it will launch shortly after in Asia Pacific and will launch in Latin American in 2020.
Between the lines: With its acquisition of 21st Century Fox's entertainment assets this year, Disney now owns a sizable content library, as well as a majority stake (60%) in Hulu. The company said it will push Hulu internationally (it's currently only available in the U.S. and Japan) and touted Hulu's success as a digital ad platform.
It otherwise didn't reveal many new details about ESPN+ (ESPN's new digital subscription service) or Hotstar, the biggest subscription streaming service in India. But executives from both companies still appeared and touted lots of user numbers.
Be smart: The merger will go down as one of Bob Iger's defining moments as CEO and Chairman of the company. Iger announced Thursday that he will exit Disney after many years once his contract expires in 2021, although he joked that he's said that before.
Bottom line: Disney conquered the 20th century world of entertainment with great programming. Its message to investors Thursday was that it knows moving forward that great programming alone won't cement its dominance in entertainment. Distribution is just as important.
Go deeper