Senate Republicans introduce bill protecting pre-existing conditions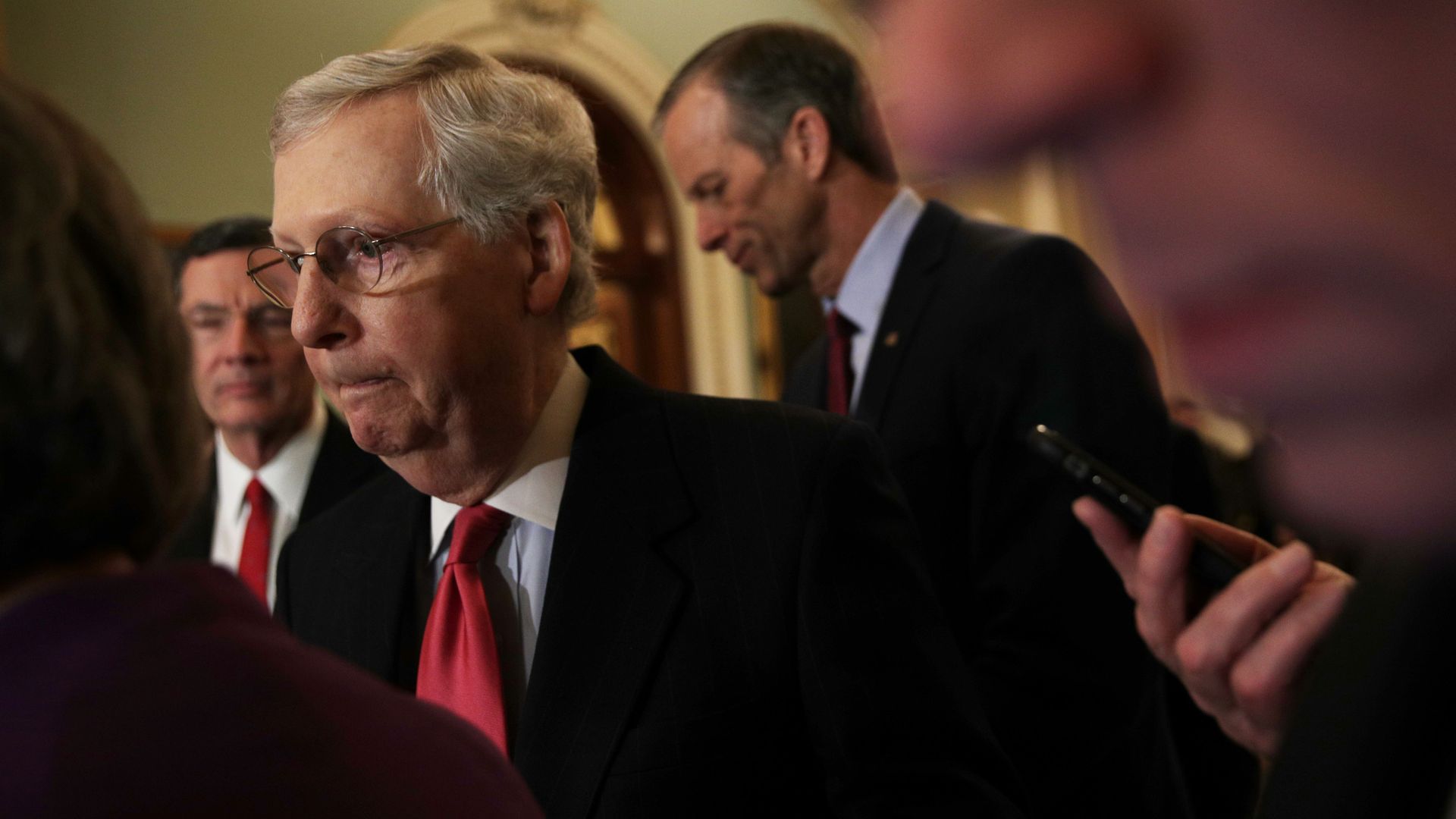 Several GOP senators introduced a new bill to protect people with pre-existing conditions yesterday, including several senators who are up for re-election next year.
What's new: The bill is an enhanced version of one introduced by Sen. Thom Tillis (R-N.C.) last year; unlike last year's, it requires insurance companies to cover treatment of an enrollee's pre-existing conditions.
Details: Both bills require insurers to cover people with pre-existing conditions and prohibit them from charging sick people higher premiums.
My thought bubble: This bill is a reminder of the awkward politics Republicans find themselves facing on health care.
While the DOJ is arguing that the entire Affordable Care Act — including its pre-existing conditions protections — should be struck down, the party knows that these protections have become popular with voters.
Go deeper ... Trump flips: For now, GOP is no longer the "party of health care"
Go deeper