Rod Rosenstein defends William Barr amid backlash from Democrats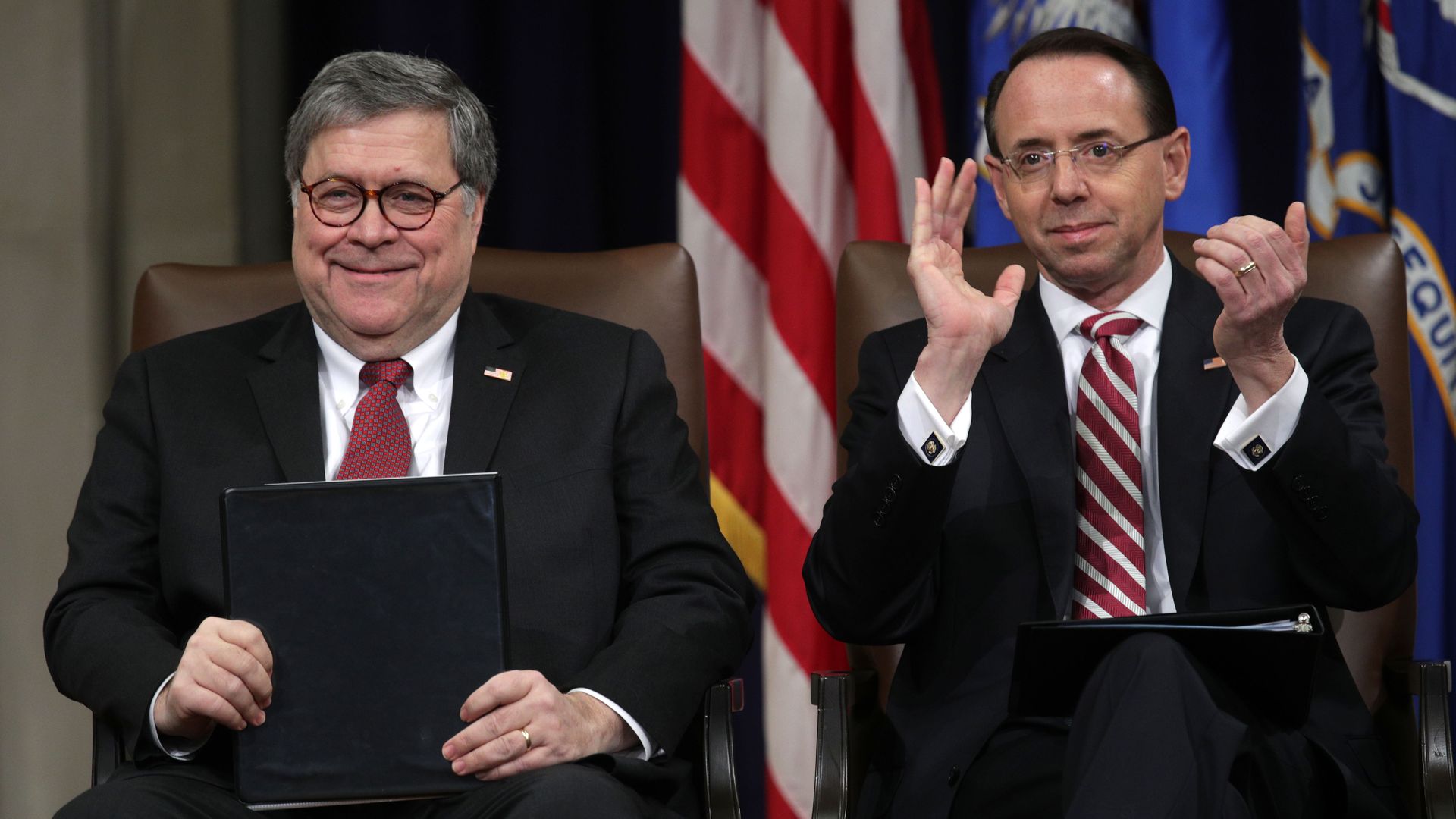 Deputy Attorney General Rod Rosenstein defended Attorney General William Barr's handling of the special counsel's still-secret investigation on Russian interference in a Wall Street Journal interview published on Thursday, rejecting claims by Democrats that the country's top law enforcement officer has been misleading.
"He's being as forthcoming as he can, and so this notion that he's trying to mislead people, I think is just completely bizarre."
— Rosenstein said in his first interview since Barr released his 4-page summary
The backdrop: Barr said last month in his "principal conclusions" of Robert Mueller's report that the probe found no criminal conspiracy between the Trump campaign and Russia. He has since been under intense pressure by Democrats demanding the full, unredacted 400-page Mueller report be delivered to Congress for the sake of transparency. He told the House Appropriations Committee on Tuesday that he will release it "within a week."
In the interview, the WSJ reports that Rosenstein declined to explain why Mueller's team drew no conclusions on whether Trump illegally obstructed justice.
"It would be one thing if you put out a letter and said, 'I'm not going to give you the report.' What he said is, 'Look, it's going to take a while to process the report. In the meantime, people really want to know what's in it. I'm going to give you the top-line conclusions.' That's all he was trying to do."
— Rosenstein told the WSJ
Go deeper:
Go deeper