Elizabeth Warren proposes new tax for big corporations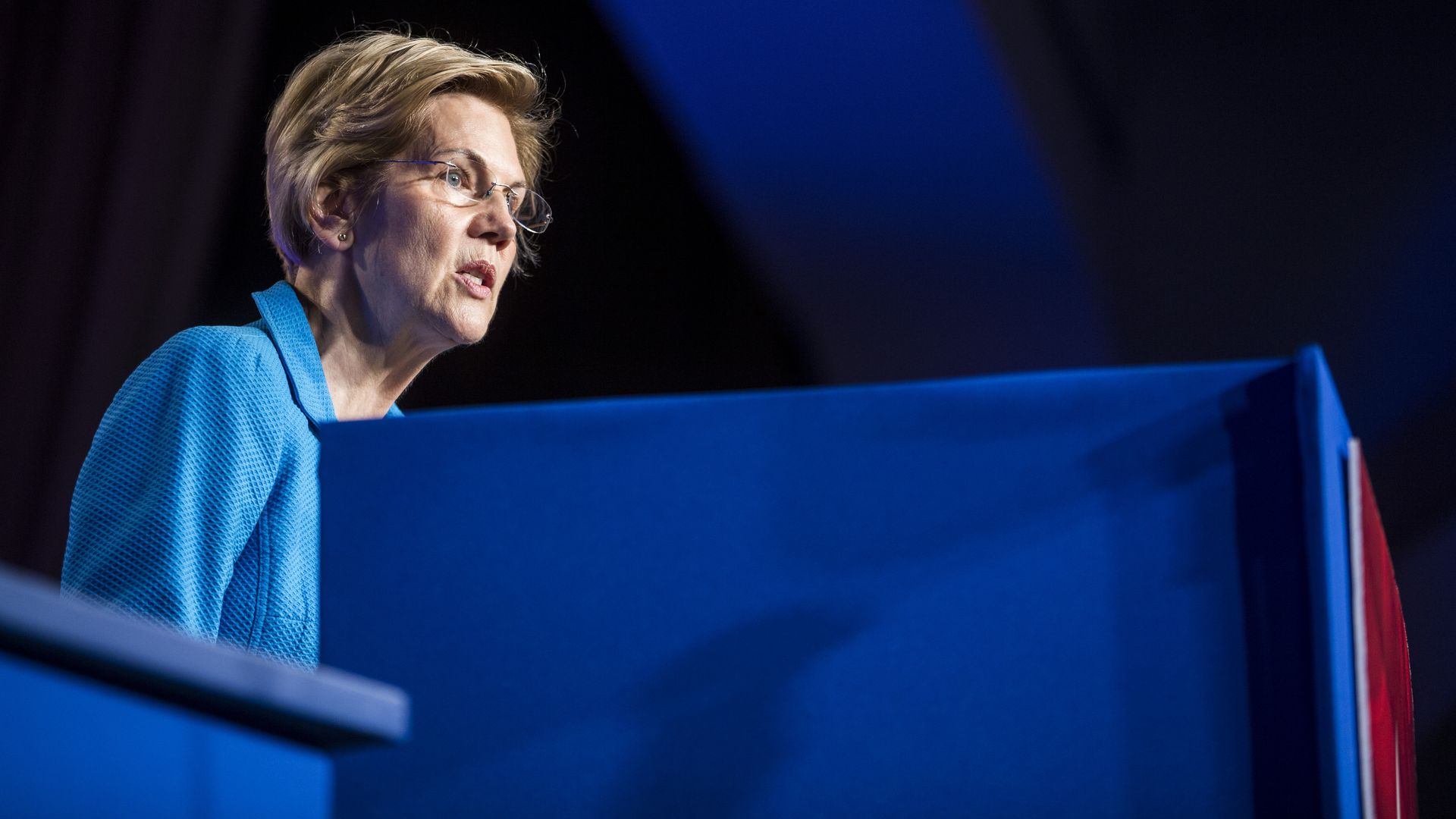 2020 candidate Sen. Elizabeth Warren (D-Mass) released a new corporate tax proposal on Thursday that would create a new 7% tax on corporations' profits over $100 million.
Details: Warren's proposal estimates that her "Real Corporate Profits Tax," which targets the profits reported by companies on their financial statements and would come in addition to existing tax liabilities, could bring in $1 trillion over 10 years. She used Amazon as a prominent example, arguing her proposal would have caused the tech giant to pay $698 million in taxes in 2018 instead of $0, despite its record profits.
"Amazon pays all the taxes we are required to pay in the U.S. and every country where we operate, including paying $2.6 billion in corporate tax and reporting $3.4 billion in tax expense over the last three years. Corporate tax is based on profits, not revenues, and our profits remain modest given retail is a highly competitive, low-margin business and our continued heavy investment. We have invested more than $160 billion in the U.S. since 2011, building a network of more than 125 fulfillment and sortation centers, air hubs and delivery stations as well as cloud-computing infrastructure and wind and solar farms. We invest heavily in research and development at our Seattle headquarters and 18 tech hubs across the country. We are creating tens of thousands of quality jobs each year with industry-leading pay for people of all skill levels, bringing our total workforce in the U.S. to more than 250,000."
— statement, Amazon spokesperson
Go deeper:
Elizabeth Warren breaks away from 2020 pack with new policy ideas
Go deeper