Trump praises Egypt's Sisi as U.S. lawmakers raise rights concerns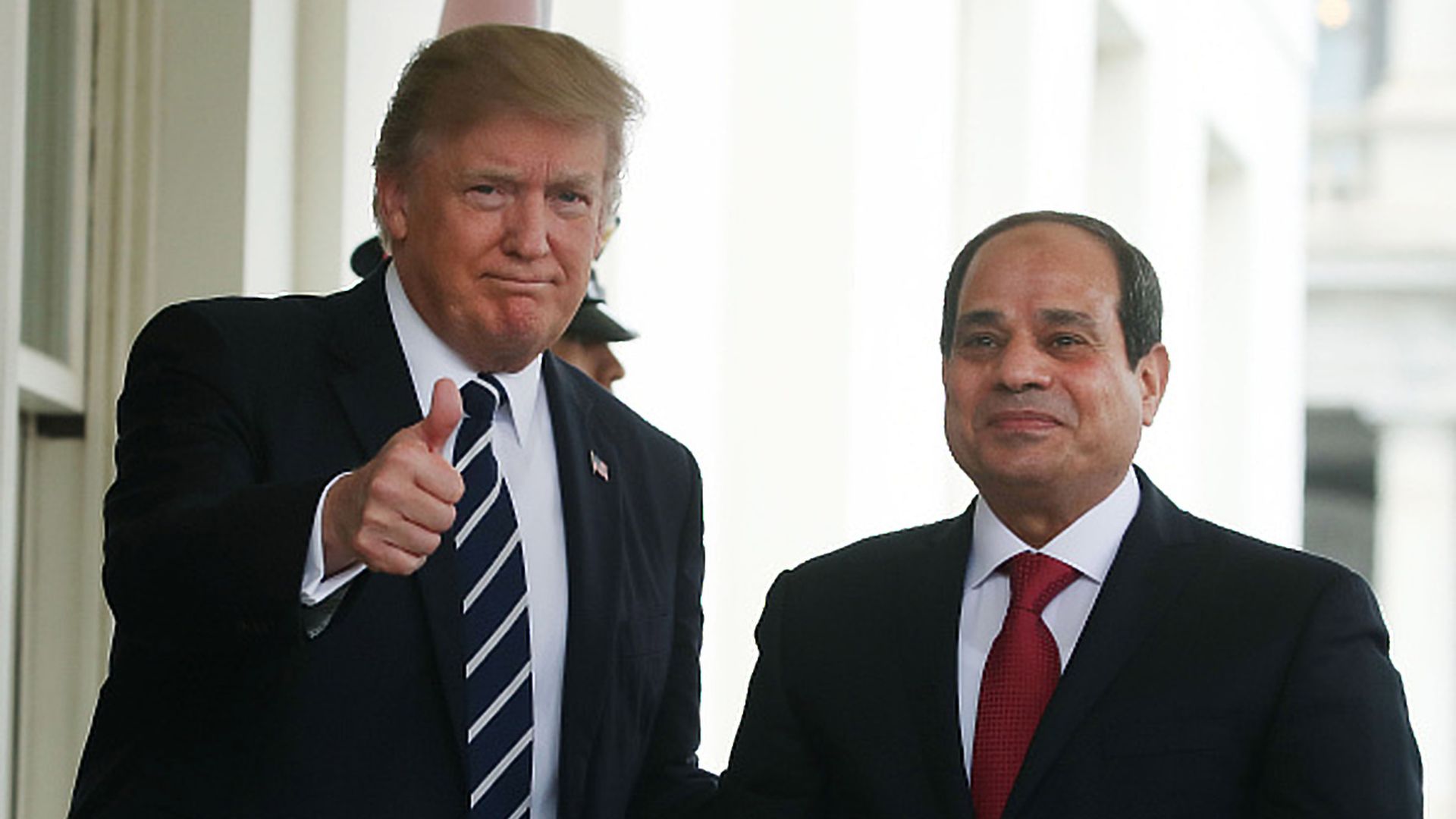 President Trump praised Egyptian counterpart Abdel Fattah el-Sisi Tuesday, after U.S. lawmakers raised concerns about Egypt's planned Russian arms purchases, human rights issues and moves to keep the former general in power until 2034.
I can just tell you he's doing a great job. Great president."
— President Trump on Abdel Fattah el-Sisi
Details: Trump didn't mention Egypt's human rights issue as he referred to Sisi as "my friend" several times during their meeting in front of reporters. However, the White House said in a statement later the U.S. "encourages the Egyptian government to preserve space for civil society and to protect human rights."
The other side: A bipartisan group of U.S. lawmakers said in a letter sent to Secretary of State Mike Pompeo Monday they had "serious concerns about the erosion of political and human rights" in Egypt. The letter, signed by 17 senators including Foreign Relations Committee chairman Jim Risch (R-Idaho) and ranking member Bob Menendez (D-N.J.), urged Pompeo to raise their concerns with Sisi.
Pompeo's spokesman Morgan Ortagus said in a statement the secretary of state had discussed cases concerning U.S. citizens in Egypt.
Go deeper