Facebook tries more tactics to block misinformation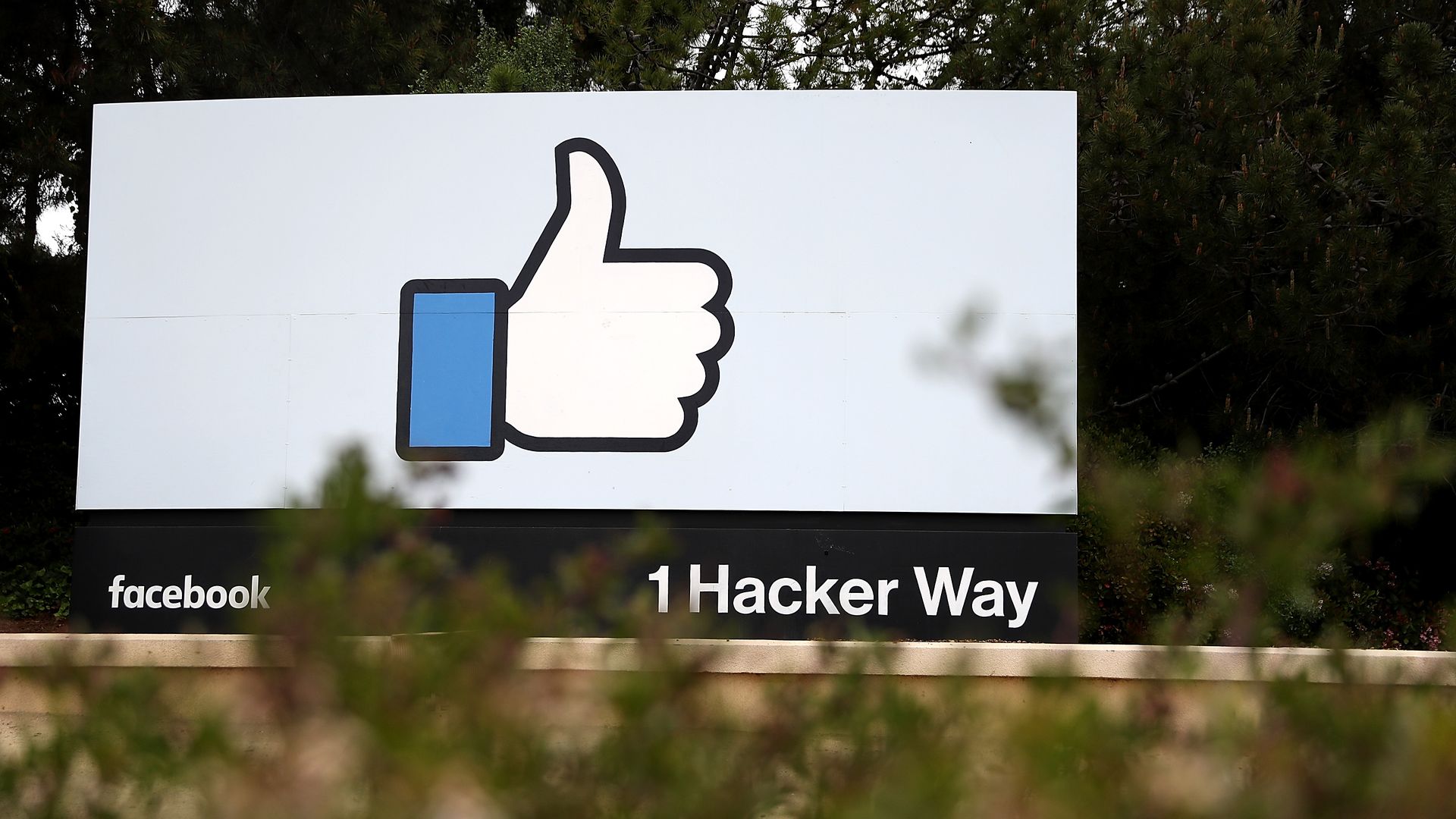 At a press event at its headquarters in Menlo Park, California, Facebook announced a grab bag of new measures aimed at improving the reliability of the news that circulates on its platforms.
Why it matters: Facebook, along with Google's YouTube, Twitter and other online platforms, is facing a crisis of trust and rising doubts in its ability to control the spread of inaccurate information and hate speech.
Details: Facebook announced it will...
Adjust the News Feed algorithm to reduce the rank of sites that link out much more widely than they are linked to. The goal is to reduce the profile of content sources that are spreading much more widely on Facebook than elsewhere — a phenomenon Facebook is calling a "Click Gap."
Reduce the reach of Facebook Groups whose members repeatedly share misinformation, and hold Group administrators more accountable for violations of Facebook's community standards.
Expand its partnership with the Associated Press to "debunk false and misleading video misinformation and Spanish-language content appearing on Facebook in the U.S."
Open up a consultation process with "a wide range of academics, fact-checking experts, journalists, survey researchers and civil society organizations" to explore the benefits and risks of involving "groups of Facebook users pointing to journalistic sources to corroborate or contradict claims made in potentially false content."
By the numbers: The company said it catches 99% of both child exploitation and terrorist propaganda, as well as 96% of nudity and 97% of graphic violence — but barely more than 50% of hate speech (52%). That's up from only 23% of hate speech at the end of 2017.
What they're saying: According to Facebook product manager Tessa Lyons, the company is seeking to establish effective policies for dealing with content it doesn't want to outright ban or remove but does want to label as problematic and de-emphasize. "We don't want to make money from problematic content or recommend it to people," she said.
Go deeper