Gang of 8 Democrats condemn Barr for suggesting Trump campaign was spied on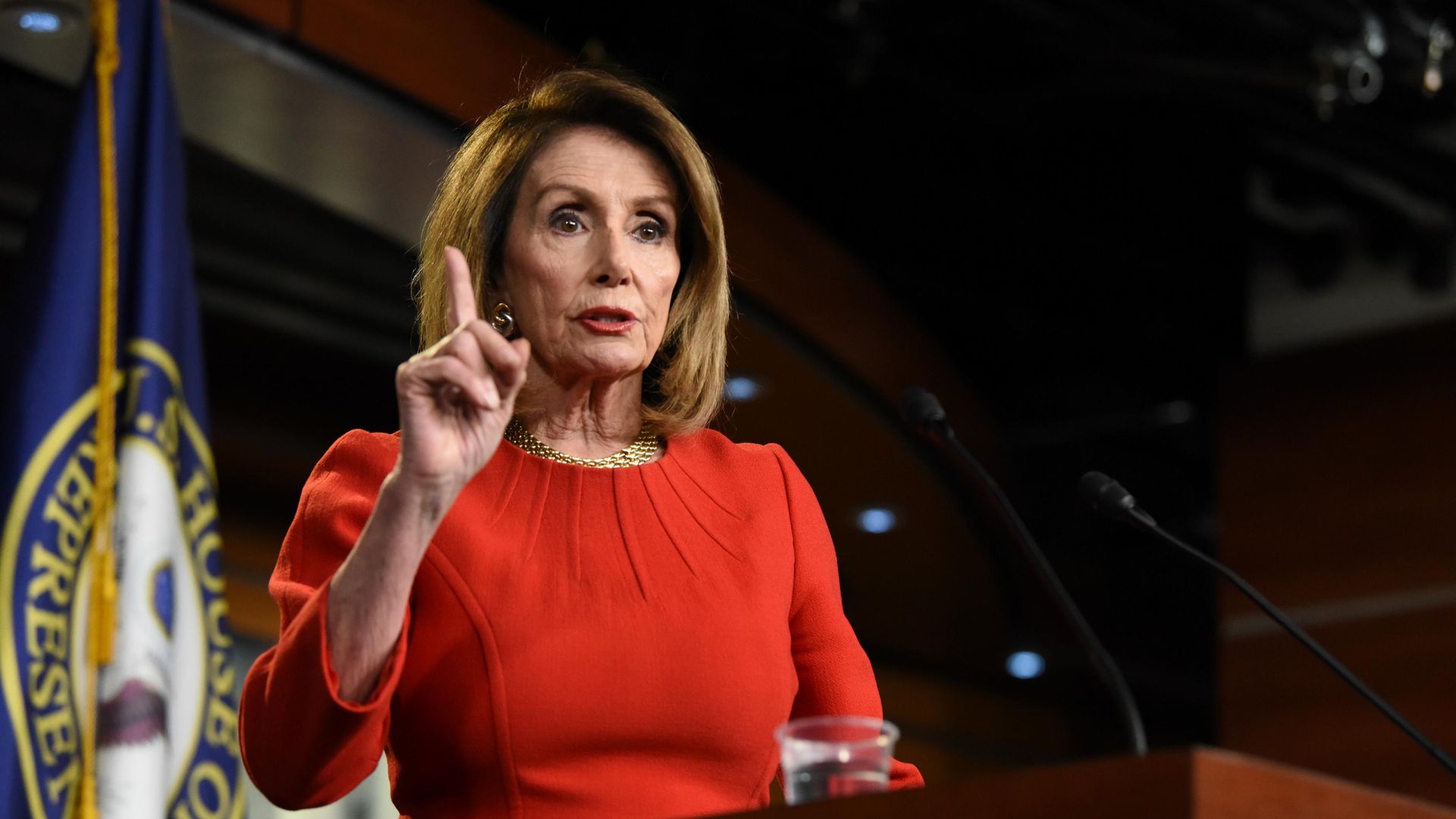 All 4 Democratic members of the Gang of 8 — which has received the most classified briefings on the Russia investigation out of anybody in Congress — condemned Attorney General Bill Barr's comments about intelligence officials "spying" on the Trump campaign in 2016.
The backdrop: Barr on Wednesday told a Senate Appropriations subcommittee that he believes spying by law enforcement officials on the 2016 Trump campaign "did occur," and that he would be reviewing "both the genesis and conduct" of the Russia investigation. The so-called "spygate" scandal, which relates to alleged FISA abuses by the intelligence community, has been frequently promoted by defenders of President Trump. It has not been corroborated.
When pressed toward the end of the hearing, Barr clarified his remarks: "I am not saying that improper surveillance occurred. I am saying that I am concerned about it and I'm looking into it."
What they're saying:
House Speaker Nancy Pelosi said in an interview with the AP that Barr's testimony calls into question his independence, adding that Barr is "not the attorney general of Donald Trump. He is the attorney general of the United States. ... I don't trust Barr. I trust Mueller."
Senate Minority Leader Chuck Schumer: "AG Barr admitted he had no evidence to support his claim that spying on the Trump campaign "did occur." AG Barr must retract his statement immediately or produce specific evidence to back it up. Perpetuating conspiracy theories is beneath the office of the Attorney General."
House Intelligence Chairman Adam Schiff: "The casual suggestion by the nation's top law enforcement officer of "spying" may please Donald Trump, who rails against a "deep state coup," but it strikes another destructive blow to our democratic institutions. The hardworking men and women at the DOJ and FBI deserve better."
Senate Intelligence Ranking Member Mark Warner: "Mr. Barr knows how counter-intel investigations work. He knows there was ample evidence of Russian attempts to infiltrate the Trump campaign and that the FBI took lawful action to stop it. Giving a wink and a nod to this long-debunked "spying" conspiracy theory is irresponsible."
The other side: The 4 Republican members of the Gang of 8 — Senate Majority Leader Mitch McConnell, House Minority Leader Kevin McCarthy, Senate Intelligence Chairman Richard Burr and House Intelligence Ranking Member Devin Nunes — have not addressed Barr's comments.
The big picture: Barr plans on submitting a redacted version of special counsel Robert Mueller's report by next week. He has said that once it becomes public, he is happy to negotiate with the Senate and House Judiciary chairmen to determine what other material can be released. On the question of releasing grand jury materials, however, Barr has said that he is bound by the law and has no intention of asking a judge to unseal anything.
Go deeper: Barr says he will release redacted Mueller report "within a week"
Go deeper