Scoop: Senators target the ways tech tricks you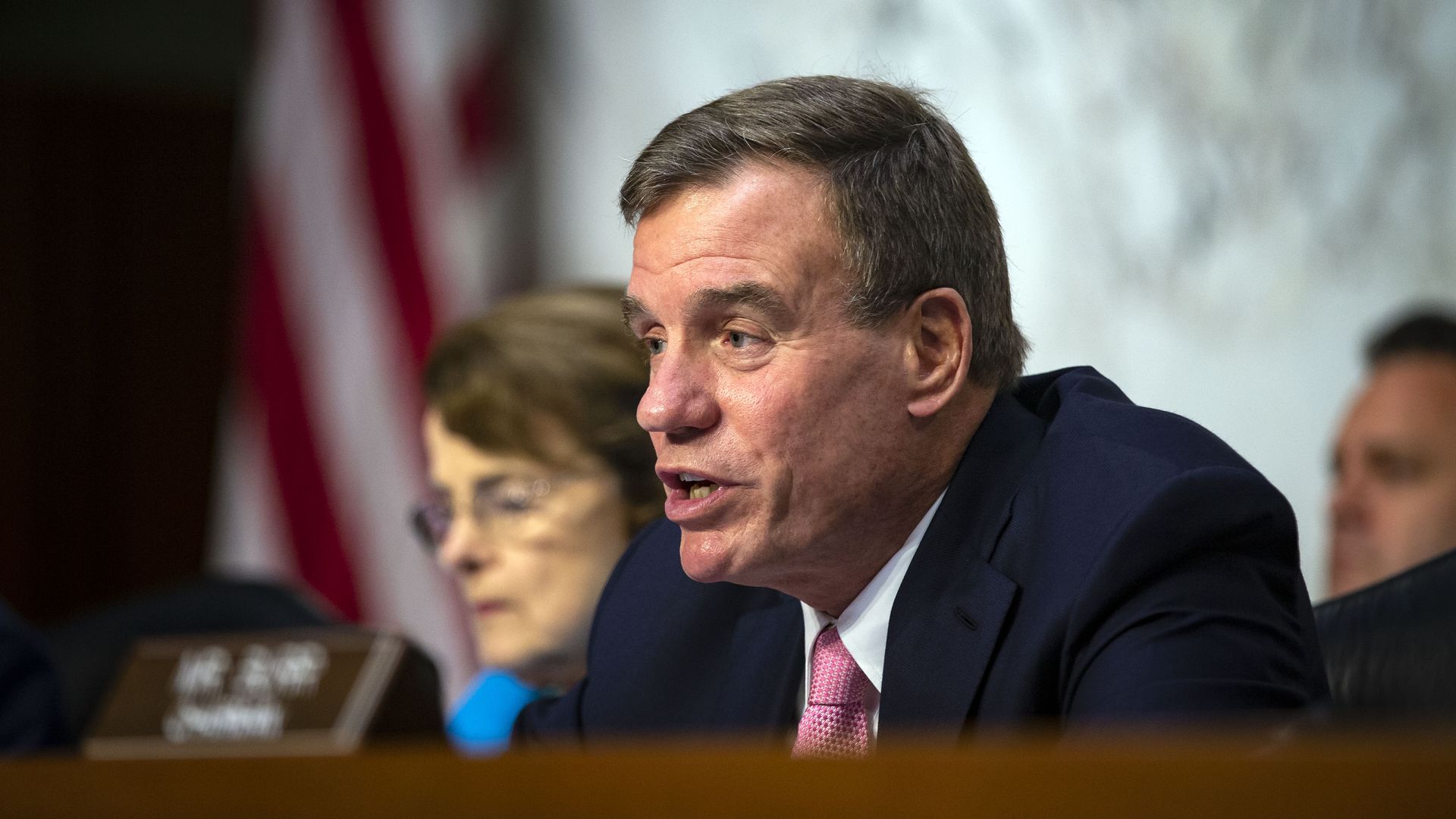 Sens. Mark Warner (D-Va.) and Deb Fischer (R-Neb.) will debut a measure Tuesday that cracks down on manipulative design features in major web platforms like Google, Facebook and Amazon meant to capture users' consent or data.
Why it matters: Lawmakers are trying to put checks on the fundamental design choices that Silicon Valley uses to attract and retain users. Those "dark patterns" targeted by the new legislation can get users to agree to data collection or other practices they would not consent to if they understood that's what they were doing.
An example of a dark pattern is when LinkedIn prodded users to let it email their contacts with either an invitation to join the users' network or create an account on the service.
Critics contend that the data gathered in part through these practices gives the biggest tech companies a major advantage over their smaller competitors.
Details: The Deceptive Experiences to Online Users Reduction Act would apply to online services with over 100 million monthly active users.
The bill would make it illegal for one of the services to "design, modify, or manipulate a user interface with the purpose or substantial effect of obscuring, subverting, or impairing user autonomy, decision-making, or choice to obtain consent or user data," according to its draft text.
It also bans design features aimed at "cultivating compulsive usage" for kids under the age of 13 and dividing consumers out in order to perform experiments on them without their consent.
Services would also have to regularly make public details of experiments they conducted "with the purposes of promoting engagement or product conversion."
Provisions in the bill would be enforced by both the Federal Trade Commission and an outside body, comparable to the self-regulatory organization that polices the securities industry, including at least one director not linked to one of the online services being regulated.
Yes, but: Identifying "dark patterns" is a thorny task. Separating deceptive data-gathering practices from measures on the right side of the line would be complex and must take into account a vast number of variables.
The big picture: The bill is one of several expected to emerge from Warner's memo, first reported by Axios last year, laying out ways to rein in Big Tech — and the latest idea to take aim directly at core practices of major tech firms.
Sen. Ed Markey (D-Mass.) said last week he plans to introduce legislation banning manipulative designs targeting children online, as well as algorithms that can steer them to harmful content.
U.K. policymakers just proposed regulations that would include guidelines for how online services could be designed with safety in mind.
Go deeper: Read the bill
Editor's note: This story has been updated with a link to the full text of the legislation.
Go deeper