GOP senators take a sharp left turn on drug prices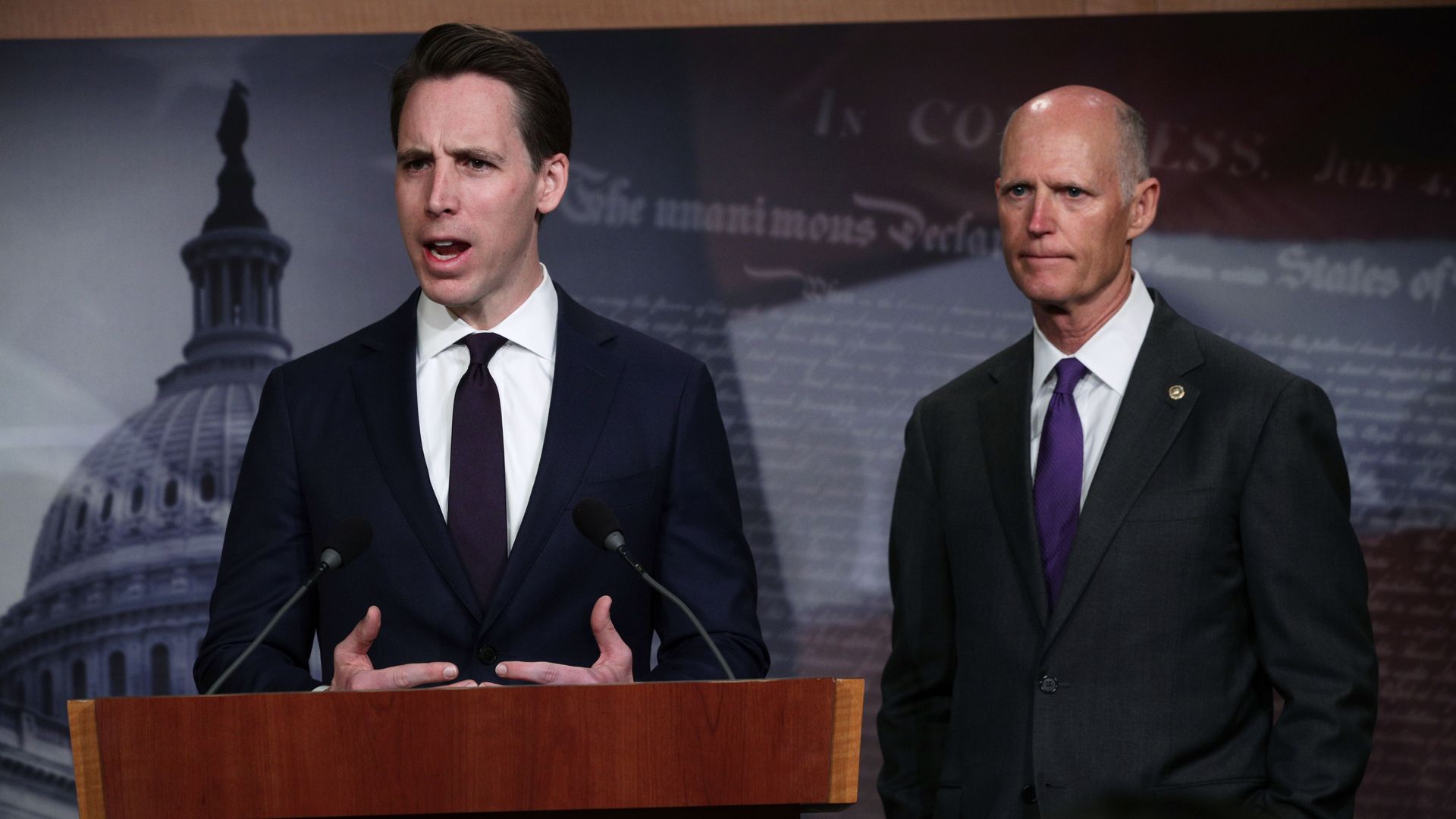 Freshman GOP Sens. Rick Scott and Josh Hawley introduced a new drug pricing bill last week that could have been written by Bernie Sanders, and it's not being attacked by GOP leadership.
The bottom line: The bill would, among other things, ban drug companies from charging Americans a higher list price than they charge consumers in Canada, France, the U.K., Japan or Germany.
Details: The bill doesn't limit this requirement to any particular drug market, meaning it goes much further than the Trump administration's proposal to tie Medicare Part B drug prices to the price of those drugs in other countries.
What they're saying: "I'm sure [Pharma] hate[s] it," Hawley told me. "But look, they're not good actors. I mean, Big Pharma has gotten a sweetheart deal, they've gotten huge, they've gotten powerful, they've gotten rich, and I'm not terribly sympathetic to their position on this."
"It's got people talking, I'll put it that way," said Sen. John Thune, the No. 2 Republican in the Senate, when I asked him about the bill.
My thought bubble: If you haven't yet been convinced that the politics surrounding drug prices has changed, think again.
Go deeper: Congress confronts drug prices
Go deeper