Israeli elections: Exit polls show tight race between Netanyahu and Gantz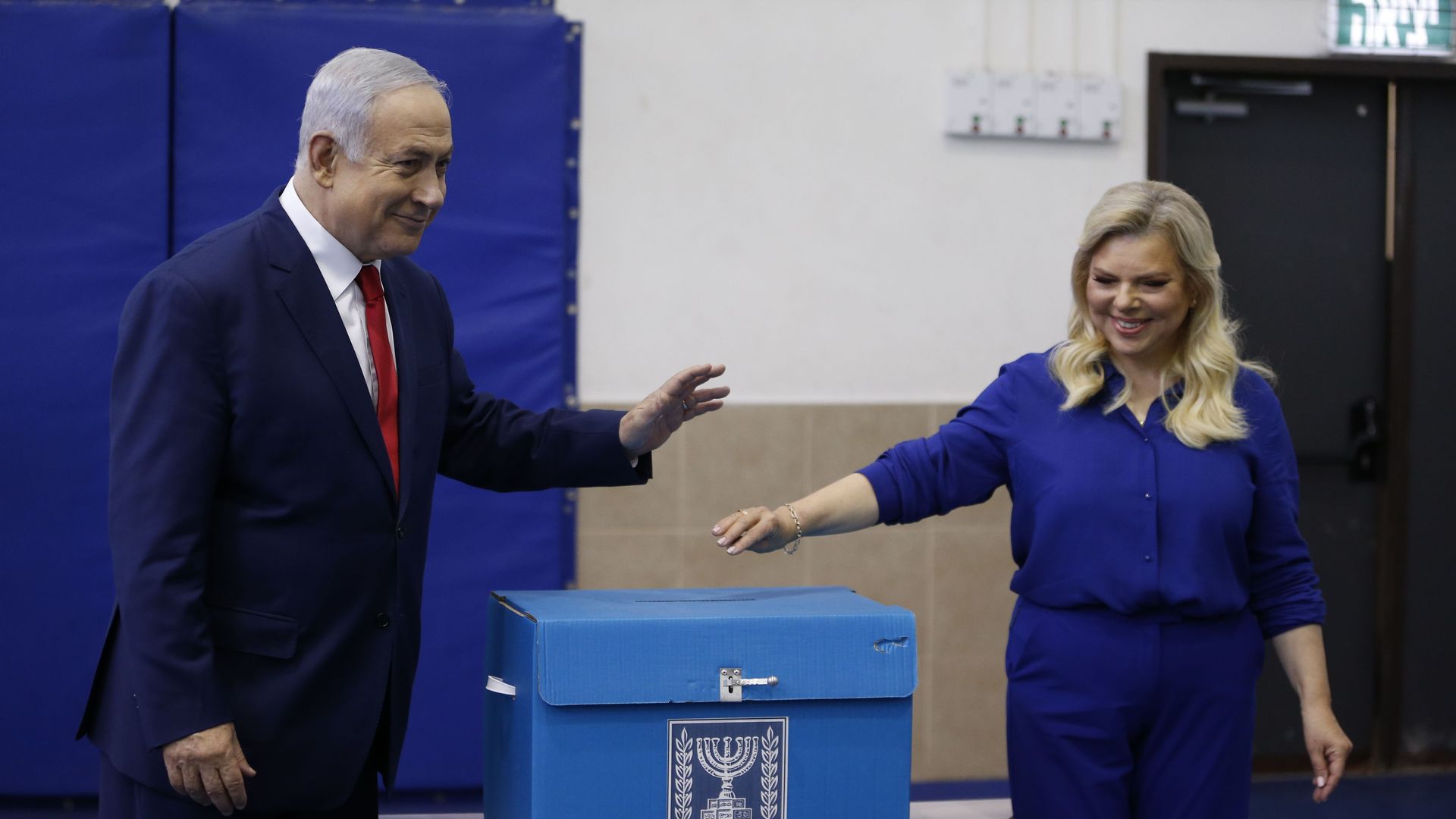 Voting ended in Israel's election Tuesday, with exit polls projecting a dead heat.
The latest: Exit polls in Israel show Prime Minister Benjamin Netanyahu's Likud party won 35 seats in the 120-seat Knesset, while retired Gen. Benny Gantz's Blue and White party also clinched 35. Both candidates declared victory. This is the 4th election Netanyahu won in a row. 
Why it matters: The exit polls aren't always completely accurate, and the outcome will ultimately depend on each party's ability to form a majority coalition. The centrist Blue and White party was expected to win more seats, but Netanyahu and Likud have better odds of forming a government — likely an ultra right-wing bloc that would allow him to stay prime minister regardless of pending indictments for bribery, breach of trust and fraud.
By the numbers:
Channel 13's exit poll showed Netanyahu and Gantz tied with 36 seats each. But it projects the right-wing bloc to win 66 seats, meaning Netanyahu would ultimately get another term.
Channel 12's poll was more dramatic and showed Gantz leading Netanyahu 37 to 34, with the right-wing and centre-left blocs tied at 60 seats each. In this scenario, Gantz could be the next prime minister. 
The Channel 11 poll showed Gantz leading Netanyahu 37-36 but the right-wing bloc gaining a majority.
What to watch: The results will begin to take shape later tonight when the votes are counted and it becomes clear which of the smaller parties passed the threshold to enter the Knesset.
The backdrop: This year's elections were called early due to fractures within Netanyahu's ruling coalition. The race was the dirtiest and most negative in Israel's history, with several foreign countries, including the U.S. and Russia, exerting influence in the final weeks of the campaign.
Go deeper: Israel's elections mark referendum on 13 years of Netanyahu
Go deeper