The next big news fight is between Chinese aggregation apps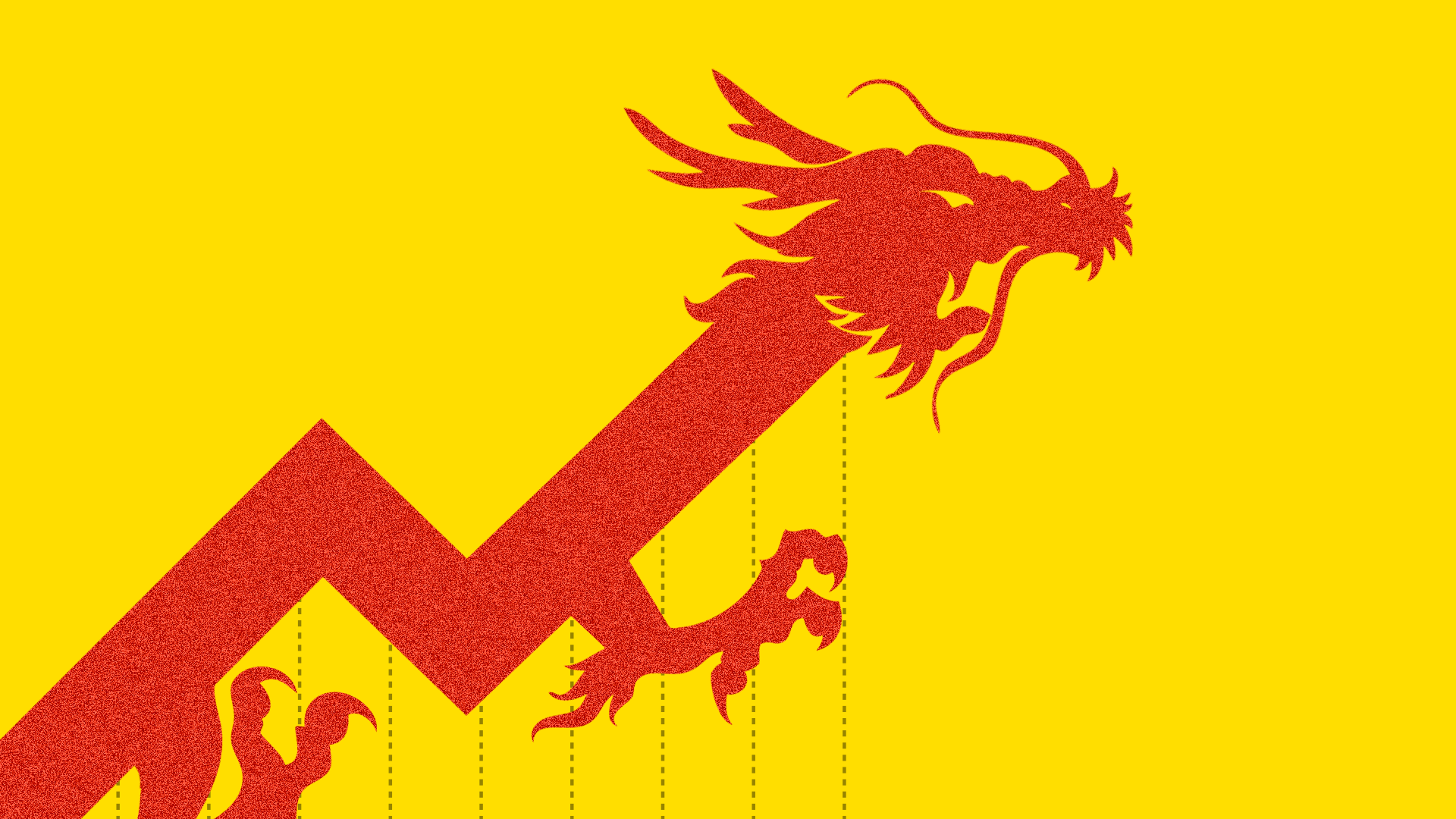 Move over Apple and Google, the next big news efforts to follow are two Chinese news aggregation rivals: Qutoutiao and Toutiao.
Driving the news: Qutoutiao, the 3-year-old news and video aggregation startup backed by Tencent, recently announced that it is receiving a $171 million convertible loan from Chinese tech behemoth Alibaba.
The company, whose name literally means "fun headlines," went public in the U.S. last year with roughly 50 million monthly active users and a market value of $2.1 billion.
Why it matters: Tech giants like Alibaba and Tencent are backing Qutoutiao as it pushes to take on Toutiao, a popular news aggregation app owned by ByteDance.
ByteDance, the Chinese tech company that also owns popular music app TikTok, poses a threat to the dominance in this sector of China's 3 biggest tech firms: Baidu, Tencent and Alibaba.
Toutiao has become a news aggregation powerhouse in China. The company raised $2 billion in funds at an over $20 billion valuation in 2017. It reportedly has over 200 million daily active users.
Be smart: "It is prudent for both Tencent and Alibaba to invest in Qutoutiao given ByteDance's valuations and progression into the short-form video space," says Humphrey Ho, managing partner at Hylink, China's largest independent digital advertising agency.
"Qutoutiao accomplishes Tencent and Alibaba's goals without much overlap. ... Qutoutiao would merely be a platform wherein Alibaba and Tencent can drive to their own platforms, similar to how as TikTok is owned by ByteDance."
Go deeper: China's blueprint for global dominance
Go deeper