Behind Trump's decision to oust his Secret Service chief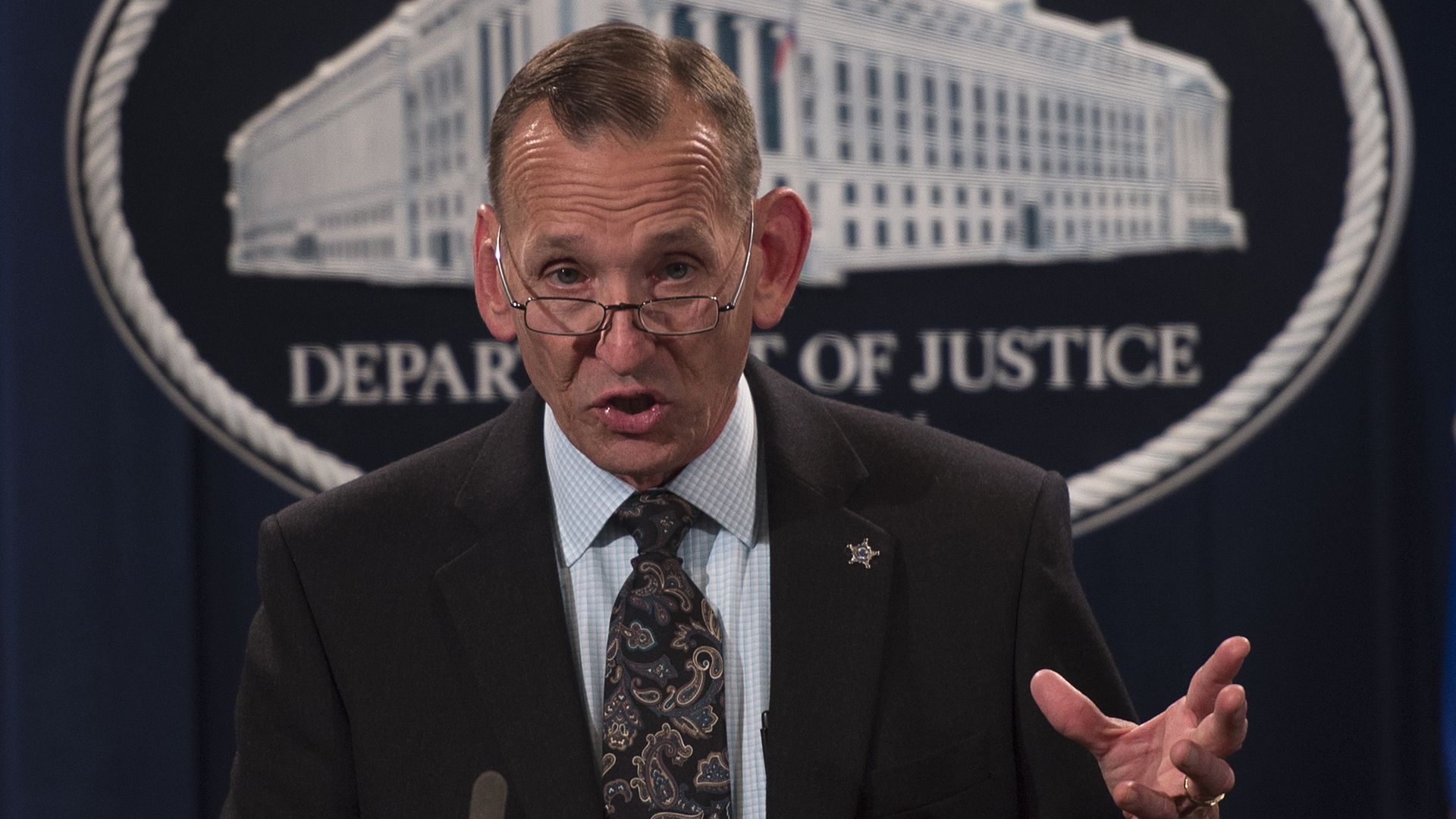 The White House announced Monday that U.S. Secret Service director Randolph "Tex" Alles would soon be leaving his post, a move that "shocked" USSS agents, according to a secret service official, but didn't come as a surprise to staffers inside the West Wing.
Behind the scenes: Randolph "Tex" Alles, who had no Secret Service experience when appointed by President Trump in April 2017, was brought on to fix an agency with a lot of problems. He was selected at the personal urging of then-Secretary of Homeland Security John Kelly, despite others cautioning Trump against it, a senior administration official told Axios.
What we're hearing: "Nobody wanted him in the first place," the official said. "He was a John Kelly buddy that everybody tried to stop the president from hiring. But Kelly wanted him and pushed the president. This was before he was chief of staff. He'd never worked in the Secret Service. The service has a bunch of problems and we needed somebody dynamic to come in and beat the place into shape."
Alles, a retired Marine Corps. general, previously served at U.S. Customs and Border Protection.
The other side: A Secret Service official told Axios that Alles was "very well-liked by the USSS executives and the rank and file, we liked his style."
"It's common knowledge that the Secret Service experienced some crises," the USSS official said. "Changes to the agency had begun under former director [Joseph] Clancey, and those changes continued under director Alles. Despite being the first non-agent in over 70 years, he was very well liked by the service. ... I'll tell you this, there was a state of shock throughout the Secret Service today."
Between the lines: A White House official told Axios that reports tying Alles' removal to Kirstjen Nielsen's departure or the recent security breach at Mar-a-Lago are "inaccurate."
Acting chief of staff Mick Mulvaney "was asked by the president to notify Alles we'd be making a change," the official said. "[Alles has] known for about two weeks now."
This squares with a letter obtained by CNN, in which Alles denied being fired and said he was told weeks ago that there would be "transitions in leadership" at DHS.
According to the White House official, Trump had wanted someone other than Alles to lead the agency, and he really liked James M. Murray, a career member of USSS set to take over as director in May, because "he was highly recommended from the inside." The official said Trump and Murray "hit it off when they met."
Go deeper