Fast food drive-throughs are struggling to keep up with long lines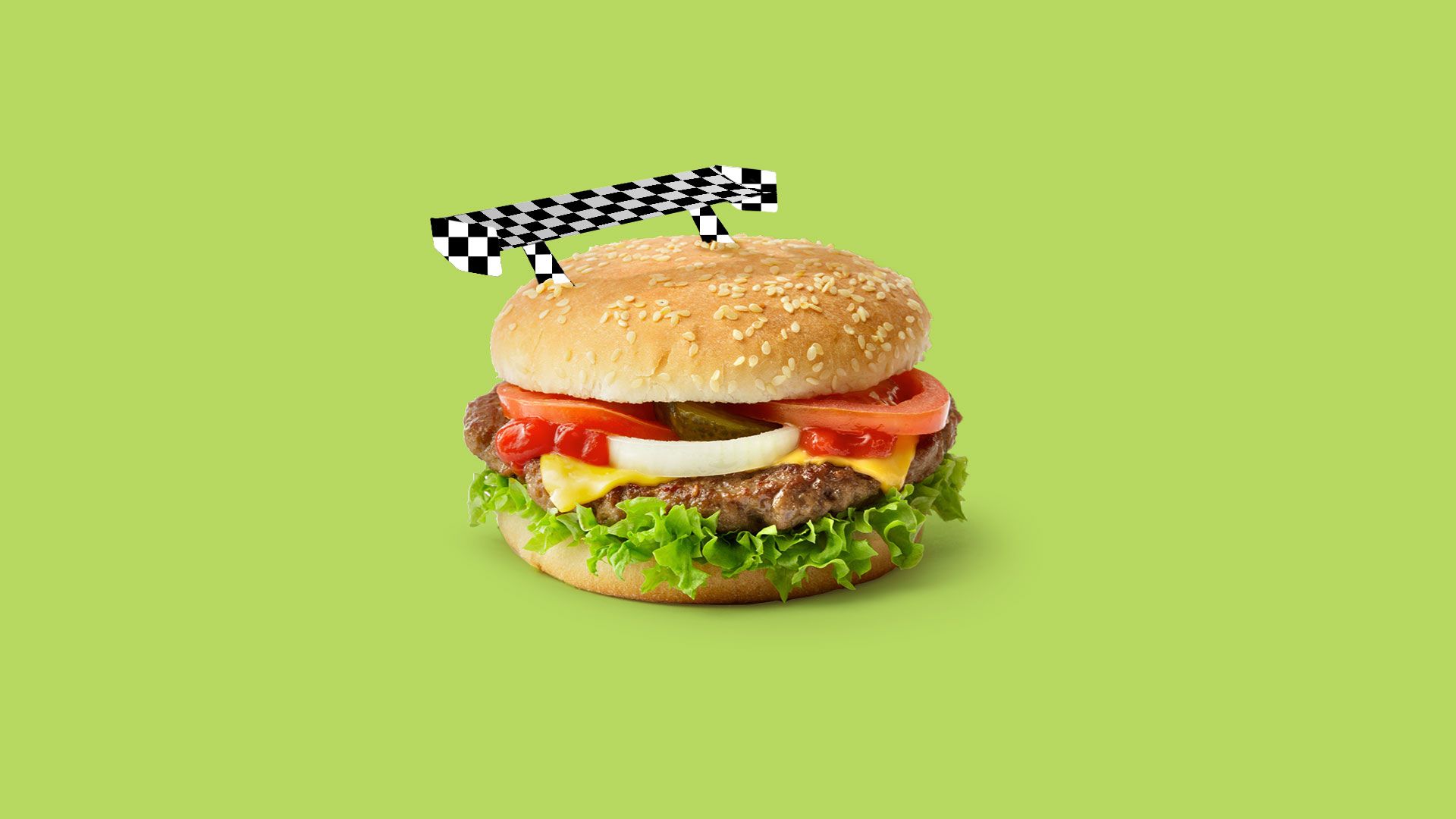 It's not just you: The lines at fast food drive-throughs have gotten much slower.
The big picture: Customers want fresher food with more customization, and restaurants are struggling to keep up. The average wait time at chain drive-throughs is now 3 minutes and 54 seconds, up from 3 minutes and 10 seconds in 2003, per industry trade pub QSR.
"We've almost quit doing fast food because they are not fast food any more," stay-at-home mom Michelle Hancock told the Atlanta Journal-Constitution.
Recruiter Ramonda Coleman on how she handles a long line: "I go to the next shortest line place."
By the numbers: Here's the average wait time for a fast food drive-through in 2018, compiled by QSR...
Burger King 3:13
Dunkin' Donuts 3:20
KFC 3:38
Wendy's 3:48
Taco Bell 3:57
Arby's 3:58
Carl's Jr. 4:13
Hardee's 4:16
Chick-fil-A 4:21
McDonald's 4:33
Flashback: Wendy's average wait time in 2003 was less than 2 minutes.
What's next: The chains are hustling to get ahead of this trend.
McDonald's paid $300 million for sales assistant software Dynamic Yield to better personalize its menus.
The CaliBurger chain is installing a robotic fry cook: "Flippy ... which will be installed in up to 10 of CaliBurger's 50 locations, can turn patties on a grill and clean it."
And Yum Brands bought a 3% stake in GrubHub in 2018.
The bottom line: The days of simple orders, kept warm under heat lamps, feel long past. But the question of whether customers will adjust their patience in response seems less certain.
Go deeper