Bernie Sanders says felons should be allowed to vote while in prison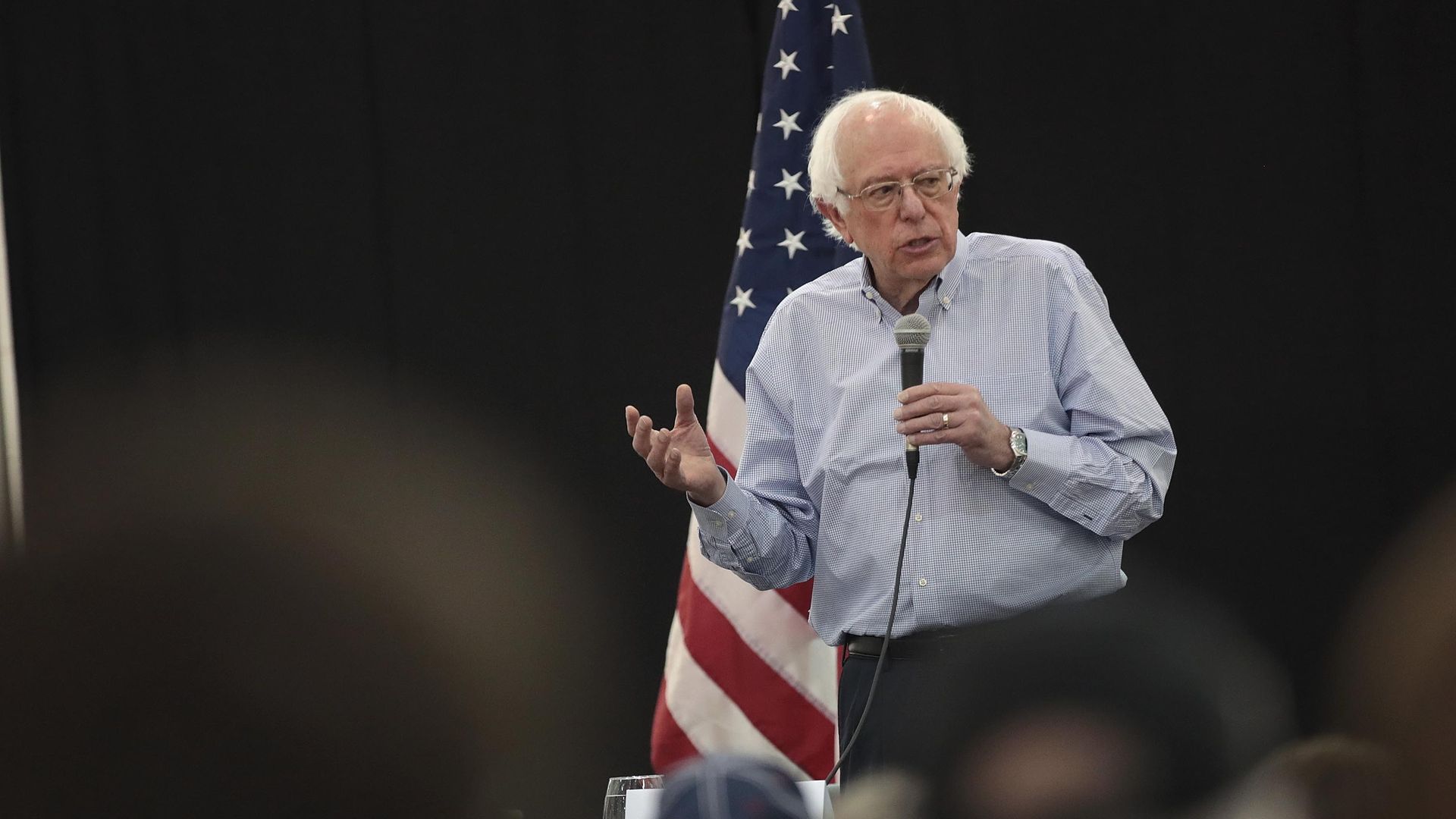 Democratic presidential candidate Sen. Bernie Sanders (I-Vt.) said on the campaign trail in Iowa that people convicted of felonies should "absolutely" be able to vote while behind bars, calling on more states to join Vermont and Maine in allowing the practice, the Des Moines Register reports.
"In my state, what we do is separate. You're paying a price, you committed a crime, you're in jail. That's bad. But you're still living in American society and you have a right to vote. I believe in that, yes, I do."
The big picture: Sanders is the first 2020 candidate to publicly support this idea. Sen. Elizabeth Warren (D-Mass.) recently endorsed enfranchising felons who have completed their sentence, but stopped short of saying they should be allowed to vote while in prison. Currently, Iowa and Kentucky are the only remaining states that impose lifetime voting bans for people with felony records unless the governor individually restores their rights.
Go deeper: Everything you need to know about 2020 presidential candidate Bernie Sanders
Go deeper