AOC slams Jeanine Pirro after man's arrest for Ilhan Omar kill threats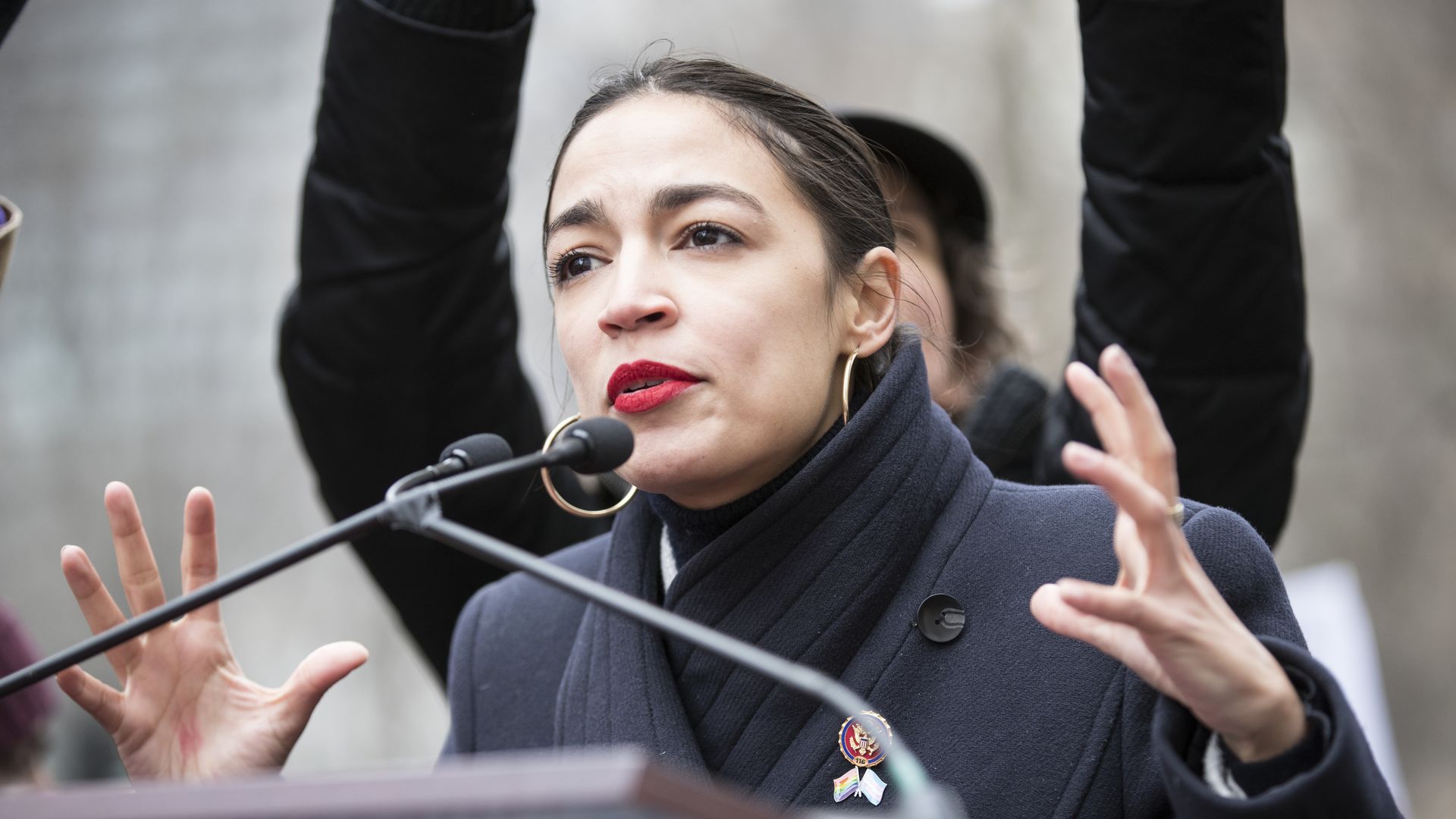 Rep. Alexandria Ocasio-Cortez (D-N.Y.) criticized Fox News host Jeanine Pirro Saturday after a man was arrested for threatening to kill Rep. Ilhan Omar (D-Minn.) because she's Muslim.
What she's saying: "Understand when Jeanine Pirro goes on Fox + rallies people to think hijabs are threatening, it leads to this," Ocasio-Cortez tweeted, referring to Pirro suggesting that Omar's use of a hijab means she follows sharia law. "Folks who imply we're 'bad' for politics, the party, the country, etc. have no idea the threats we deal w/ because of that kind of language. Talk policy, not personal."
The big picture: Ocasio-Cortez's comments come as Pirro opened her Fox News' "Justice with Judge Jeanine" by thanking viewers "for making last week's 'Justice' the highest-rated show on cable news all weekend — TVNewser even called it a 'whopping number.' Thank you."
Between the lines: Pirro's show was off air for 2 weeks prior to last week's show after Fox News condemned her comments on Omar. She has yet to publicly mention the hijab comments controversy or address her absence from the show.
Go deeper