The GOP's white man problem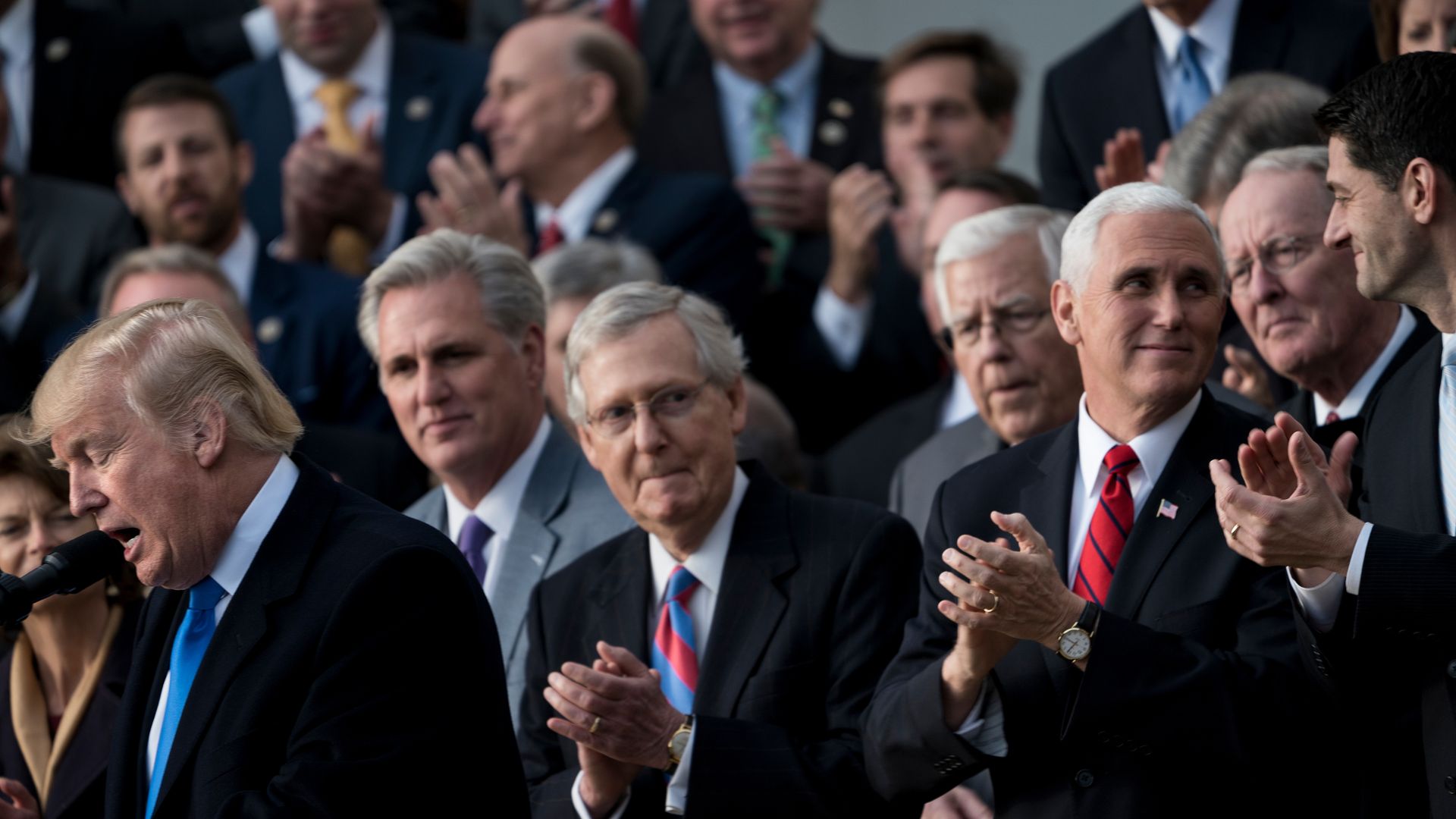 Chris Krueger of Cowen Washington Group has a stark reminder of one of the biggest 2020 issues not named Donald Trump: There are 13 House Republicans who are women (out of 197 — 7%), and 14 House Republicans named Greg or Mike.
Why it matters: "Perhaps the biggest variable in 2020 will be the suburbs," Krueger writes. "Particularly to win back the House, the GOP will have to staunch the bleeding in the suburbs."
The big picture: A big key to that is improving with women, where Krueger says the GOP faces "not so much a gender gap as a gender chasm."
Hillary Clinton won women 54% to 42%, while Trump took 53% of white women voters.
In last year's midterms, the WashPost's Dan Balz saw a "revolt among suburban women ... that played out in district after district."
"We've got to address the suburban women problem, because it's real," Sen. Lindsey Graham (R-S.C.) said on Fox News on Election Night 2018.
Between the lines: Another GOP impediment in suburbs is racial diversity, as the country grows more non-white. National Journal's Josh Kraushaar frames it bluntly:
"As Democrats have rapidly diversified their ranks in the last several elections, Republicans have grown more homogeneous."
"Only 11 of the 255 Republican members of Congress are nonwhite."
What's next: Republican leaders are belatedly paying more attention, and National Journal's Ally Mutnick reports that help may be on the way (subscription):
Nearly 100 women have already talked to House Republican officials about running, or have publicly declared interest.
A healthy number of early GOP recruits are women and candidates of color.
Be smart: Republicans are on track to field an all-white-male ticket against the most diverse Democratic field in history. 
Go deeper