Recent campaigns reveal remarkable progress for LGBTQ politicians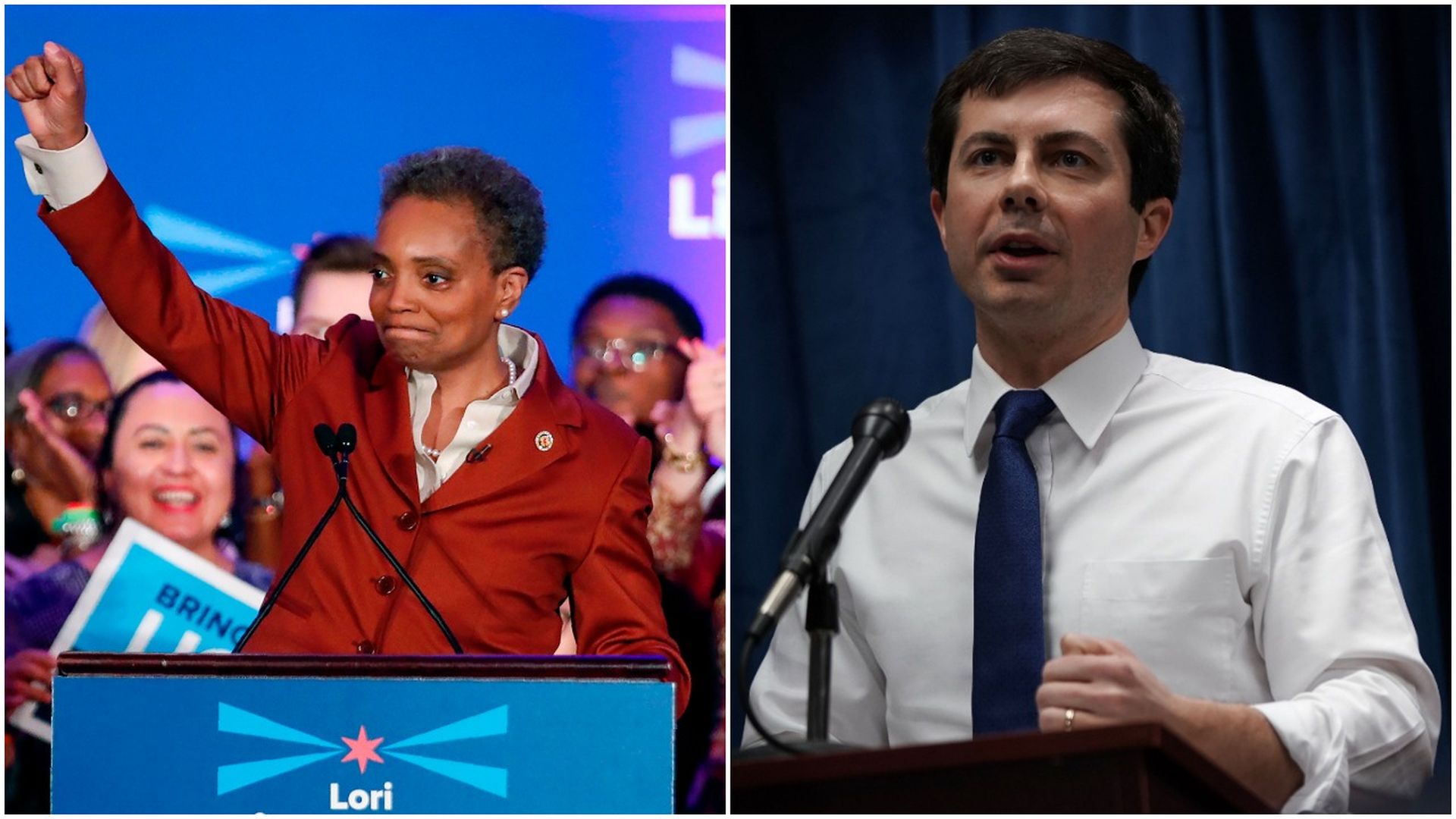 The quick rise of Chicago mayor-elect Lori Lightfoot, and Pete Buttigieg in the 2020 race, shows remarkable progress by gay and lesbian politicians, with their sexual orientation getting less play than other historic qualities.
Driving the news: Both Lightfoot and Buttigieg have talked comfortably about LGBT issues and their own same-sex marriages, AP's David Crary writes.
"The real news is not that openly gay candidates are successful, but that being openly gay has become irrelevant," said Richard Socarides, a former Clinton White House adviser on gay issues.
This continues progress from last year's midterms, when LGBTQ candidates scored a raft of wins, including two governorships and first-ever legislative seats in Indiana, Kansas and Nebraska.
Background: It was only in 1998 that Tammy Baldwin of Wisconsin became the first openly gay person to gain a seat in the House of Representatives, the AP reports.
There are now eight LGBT members of the House, and two in the Senate — Baldwin and Arizona's Kyrsten Sinema, whose bisexuality never became an issue in her closely contested election campaign last year.
Lightfoot's victory on Tuesday, along with Satya Rhodes-Conway's win in Madison, Wisc., brings the number of LGBT mayors to 37, according to the LGBTQ Victory Fund.
In Colorado, Jared Polis was inaugurated in January as the nation's first openly gay governor.
1 fun thing: Buttigieg's husband, Chasten, has amassed 182,000 Twitter followers with cheerful, wry commentary about their relationship and their dogs.
Go deeper