DHS blames "political and economic environment" for border patrol hiring crisis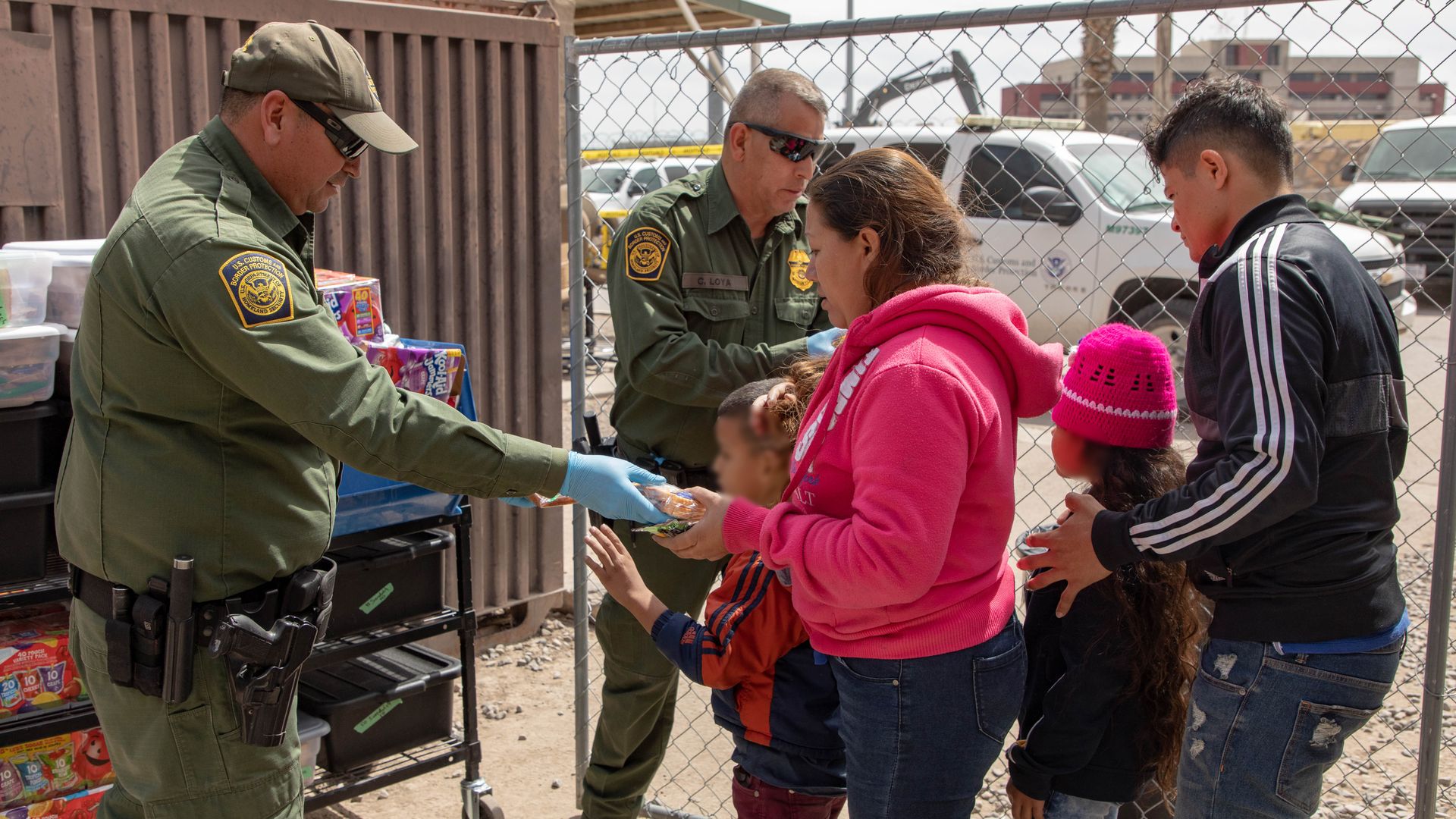 Customs and Border Protection cancelled a recruitment contract with Accenture on Thursday and is on track to end the year with fewer border patrol agents than the start of the year, two senior DHS officials and an Accenture official told reporters on a call.
Why it matters: The news comes amid a surge of migrants attempting to cross the southern border and more than two years after President Trump signed an executive order calling for an additional 15,000 border agents to be hired.
The applicant pool so small that CBP determined it could handle the hiring process in-house instead of outsourcing to Accenture — which at the end of last year, had provided 58 accepted job offers out of the 7,500 over 5 years asked for in their contract, DHS officials said.
"The political and economic environment makes it very difficult to compete for the people we need to do these jobs," one DHS official said.
By the numbers: DHS officials said two of CBP's three main immigration enforcement components, including border patrol, are on track to lose more workers than they gain this year. The Office for Field Operations — which primarily deals with legal ports of entry — will have a small hiring gain.
Between the lines: A government watchdog report late last year found that Accenture had been paid $13.6 million, and had only produced 2 frontline hires for CBP within the first 10 months of the contract.
DHS officials stressed that the report missed the large pool of applicants the company had brought in as well as the recruitment process, digital ads and analytics the contractor put in place and oversaw. CPB is looking at a potential new, smaller contract that would include the services that have been most useful.
Editor's note: This piece has been modified to more precisely describe the nature of the contract between CBP and Accenture.
Go deeper