Nationalist concerns are splintering global tech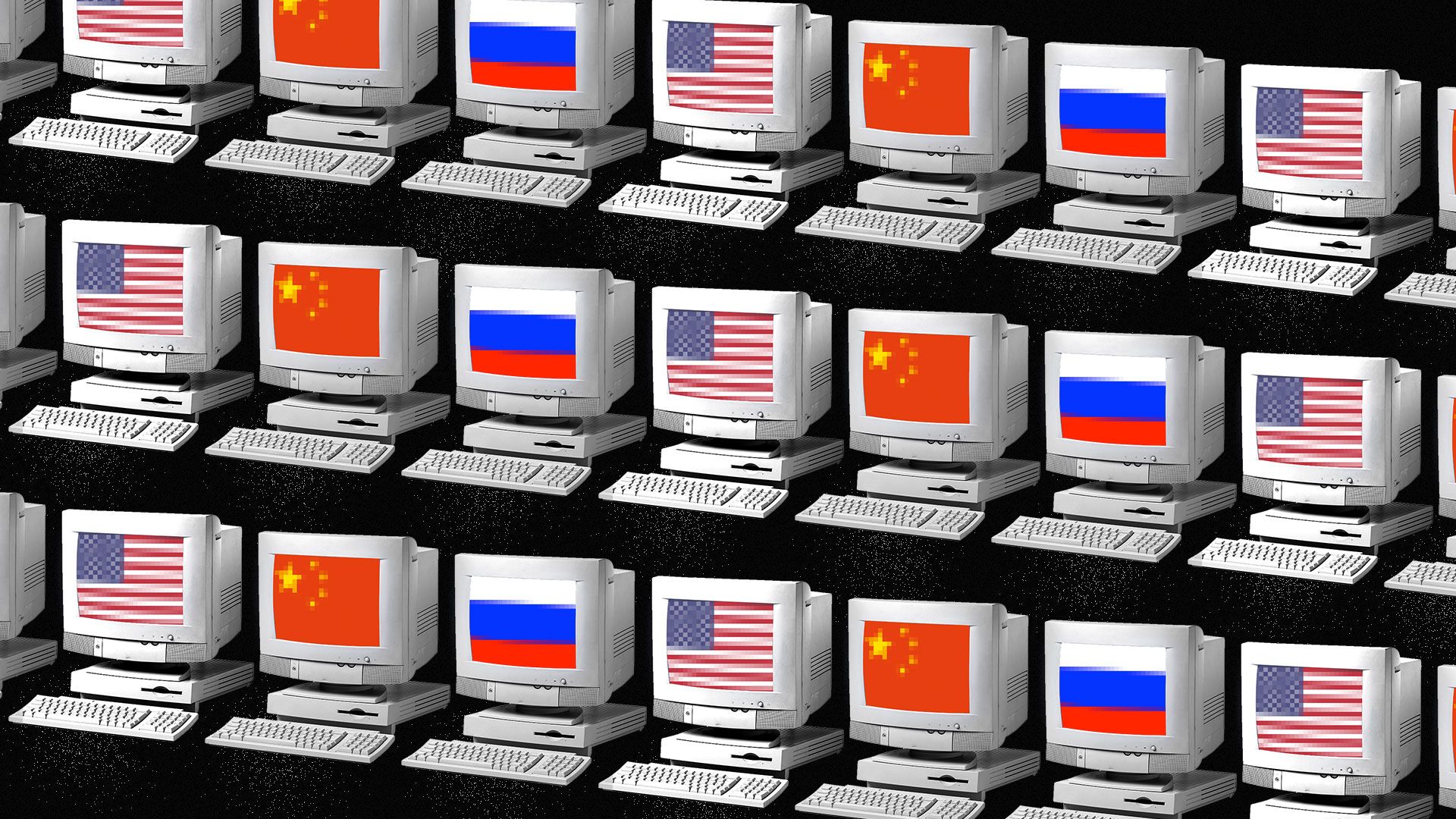 As nationalism rises around the world, globally minded tech companies are finding their businesses increasingly hemmed in by association with their home countries.
The big picture: The bonds of international trade that for decades were viewed as a key driver of economic growth are instead coming to be seen as national security risks — by the U.S. as well as many of its trading partners.
Driving the news:
The U.S. has long raised questions about Chinese companies, especially Huawei and ZTE, over espionage risks. Objections over Huawei, in particular, have increased, with the U.S. bringing criminal charges against both the company and top executives.
National security concerns have also surfaced over U.S. companies acquired by Chinese entities, such as gay dating site Grindr.
Russia's Kaspersky Lab is trying to overturn a ban on federal purchases of its software in the U.S.
U.S. companies can face similar concerns abroad, especially in Europe, where both security and antitrust concerns have been raised about U.S. tech companies.
Between the lines: U.S. policymakers often argue that fragile laws in countries like China and Russia won't protect companies' customers, data, and intellectual property from demands made by authoritarian governments — and there's plenty of evidence and examples to support that view.
Yes, but:
The Snowden revelations about NSA surveillance showed how closely U.S. tech firms work with their own government.
Facebook's Cambridge Analytica scandal showed how poorly some U.S. firms protect their users' data.
That has left American companies facing an uphill battle to claim high ground in this realm.
Context: Judging companies on where they're based and what motives they might have beyond commercial interests is part of a larger shift in thinking, says Robert D. Atkinson, president of the Information Technology and Innovation Foundation.
"We went through about a 20-year idealistic period where the 'One Worlders' believed everything would be this one giant global market with massive free trade and everything will be great," Atkinson said. "It turns out that's a myth. Really what we have now are competing blocs."
What they're saying:
Sen. Marco Rubio (R-Fla.) told Axios in a statement that Chinese companies should be viewed as agents of the state.
"In China, companies like Huawei and Hikvision willingly advance the authoritarian regime's goals, yet here in America, we can't even get Apple to crack open an iPhone for the FBI to investigate a terrorist attack."
— Marco Rubio
In a Washington Post op-ed, Sens. John Cornyn and Tom Cotton made the case for keeping China out of 5G networks in Europe.
Laura Rosenberger, director of the Alliance for Securing Democracy, said the controversies are about more than just the location of a company's headquarters.
"I don't think it's that companies should be viewed based on their home countries, but rather that ... those companies' relationships with the state and the laws that govern them are important to understand and — in the case of Kaspersky, Huawei and ZTE — have direct implications for national security."
— Laura Rosenberger
Go deeper